What to Expect with Solar Shades at Night
Solar shades offer a fantastic solution for softening natural light and reducing heat in bright and sunny rooms. They also allow you to maintain your view of the outdoors to varying degrees based on transparency level. Despite all these great benefits, you may still be wondering, how effective are Solar Shades at night? Do they provide privacy and prevent outside light from filling your home?
To get the answers you need, first learn about what Solar Shades are and how they work. Then, find out how this affects Solar Shades privacy for both the night and day. Finally, explore solutions for Solar Shades at night so you achieve the right level of light and privacy control for your home.
Understanding Solar Shades & Transparency Levels
Solar shades are a type of window treatment made from unique material designed to block out the sun's UV rays while still allowing light to enter a room. They come in different levels of transparency, generally ranging from 1% to 10%. The lower the percentage, the opaquer the shades, and the more UV rays they will block. The higher the percentage, the less opaque the shades and the less UV rays are blocked.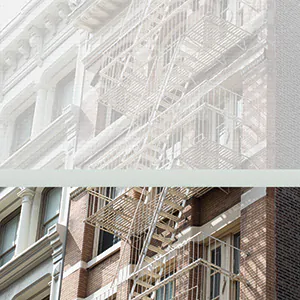 10% Transparency
10% means the shade blocks 90% of UV rays and is the most transparent, providing you with minimal privacy.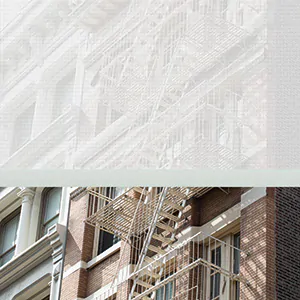 5% Transparency
5% means the shade blocks 95% of UV rays and is semi-transparent, providing you with less privacy.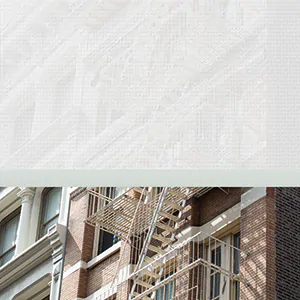 3% Transparency
3% means the shade blocks 97% of UV rays and is less transparent, providing you with a bit of privacy.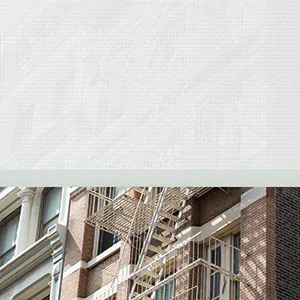 1% Transparency
1% means the shade blocks 99% of UV rays and is also the least transparent, providing you with some privacy.
Understanding Solar Shades Privacy: Night & Day
When thinking about the level of transparency for your Solar Shade, it's important to understand how that transparency affects your privacy from day to night. Solar Shades are designed to let light through and since our eyes are adapted to see light, that's why we can see through the shades to the sunlight outdoors. However, for Solar Shades at night, that effect gets reversed when your interior lights are on.
While Solar Shades at night may not provide you with the best privacy, these shades still have a lot to offer. Learn the major benefits of Solar Shades, then discover easy solutions for getting more privacy with Solar Shades at night.
Solar Shade Benefits: Why Choose Them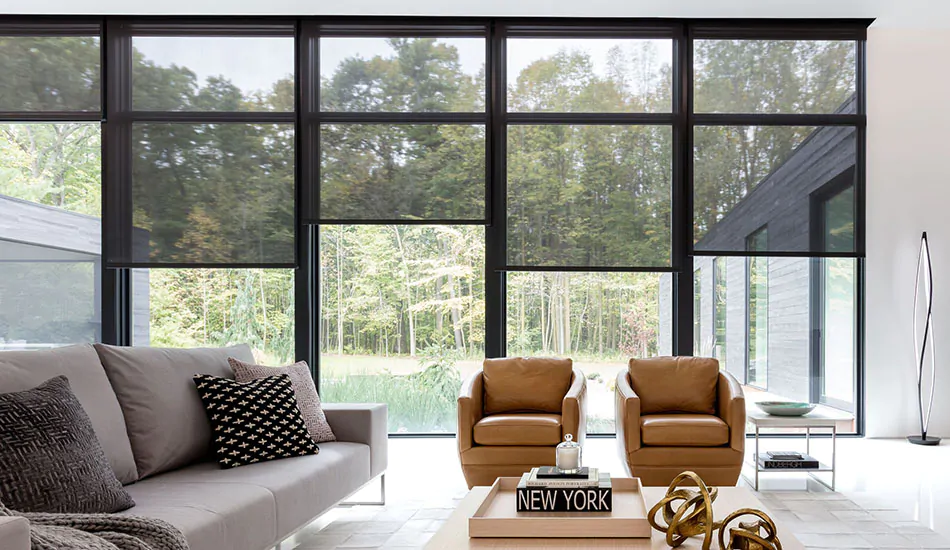 Solar Shades are a great choice for rooms with lots of windows and sunlight streaming in, whether a living room, sunroom or bedroom. Their benefits include:
Glare reduction without room darkening – Solar Shades cut glare without blocking the light, so you can enjoy sunny days year-round while on your computer or watching TV.
Heat mitigation with the inviting glow of the sun – Solar Shades block UV rays while still letting the natural light filter through so you can enjoy a bright, inviting space without the heat buildup. That means potentially lower energy costs for you, too.
Fade prevention without covering your furnishings and flooring – UV rays are the cause of fading in furniture, flooring, paintings and more, so by blocking UV rays with Solar Shades, you keep your prized possessions richly hued for longer without having to cover them up or block the sunlight.
Maintain a view to the outdoors while still enjoying some privacy and light control – Solar Shades allow you a view to the outdoors while softening the sunlight in your room and providing all the benefits above. Plus, during the day, you'll enjoy privacy with your Solar Shades as well, since anyone looking in won't be able to see through your shades from the outdoors.
Solutions for Solar Shades Privacy at Night
While Solar Shades are excellent for softening light, maintaining a view, and protecting your furniture from sun damage, Solar Shades at night don't offer the best privacy. However, you have a few great solutions for achieving the privacy you need.
Layer Your Window Treatments
One great solution to Solar Shades privacy at night is to choose additional window treatments to layer over your Solar Shades, such as Drapery or another style of shade. Layering your window treatments not only gives you greater control over your light and privacy, but it also adds design dimension and style to your windows.
Common combinations of layered window treatments include: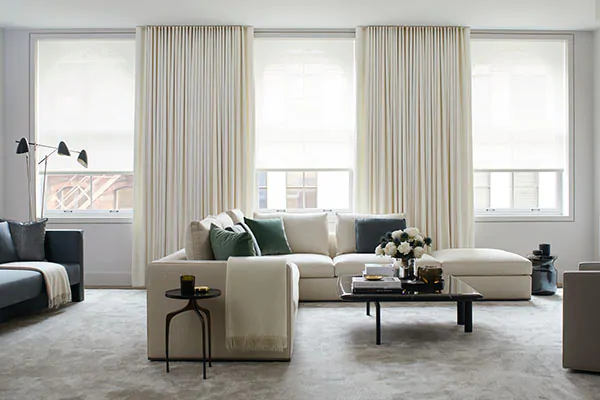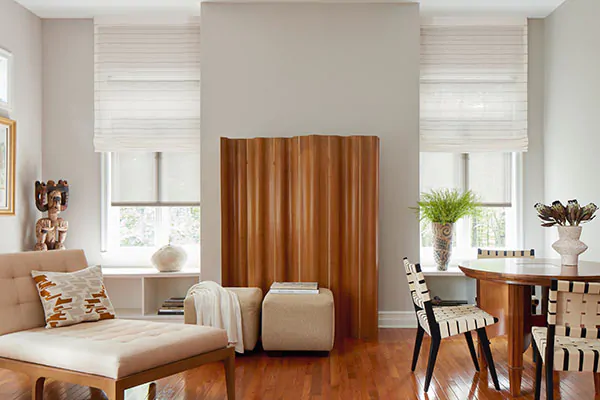 Solar Shades & Roman Shades
Roman Shades offer the elegance of Drapery with their soft fabric folds in a tailored Shade design. Roman Shades come in six styles with hundreds of fabric options from heavy wools to light sheers. Plus, you can add privacy, blackout and interlining to your Roman Shades to achieve just the right amount of privacy and light control.
Pictured: Inner Layer: Solar Shades, Chilewich, Mini Basketweave in Sandstone and Outer Layer: Flat Roman Shades, Martyn Lawrence Bullard, Sahara Stripe in Desert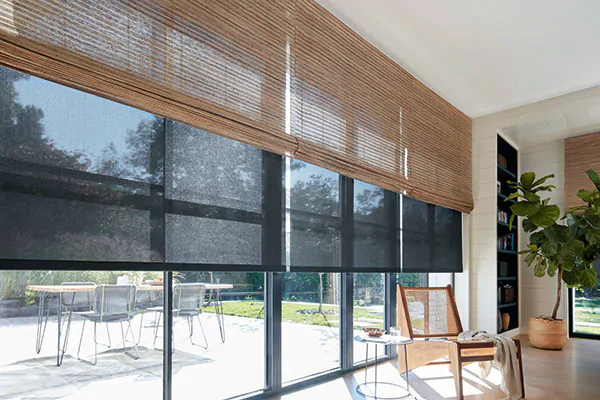 Solar Shades & Woven Wood Shades
Add an inviting organic look to your windows with Woven Wood Shades over your Solar Shades. Made of natural grasses, reeds and bamboo, Woven Wood Shades deliver an earthy tone to your space. Plus, the woven fibers help to diffuse light and provide excellent privacy. For greater privacy and light control, you have the option to add privacy or blackout lining as well.
Pictured: Inner Layer: Solar Shades, 5% in Black and Outer Layer: Waterfall Woven Wood Shades, Artisan Weaves, Cove in Beige
If you don't want to layer your window treatments, or your window can't support two types of window treatments, you have another solution for Solar Shades at night: Choose an alternative to Solar Shades that offers better privacy at night.
Learn more at your Local Showroom
Now that you know the pros and cons of Solar Shades at night, as well as solutions for better privacy, you're ready to explore your options in more depth. Visit your local showroom where you see the different levels of Solar Shades privacy firsthand as well as layering and alternative window treatment options. Plus, our Design Consultants are on hand to answer all your questions and guide you toward the perfect window treatments to meet your needs and preferences.