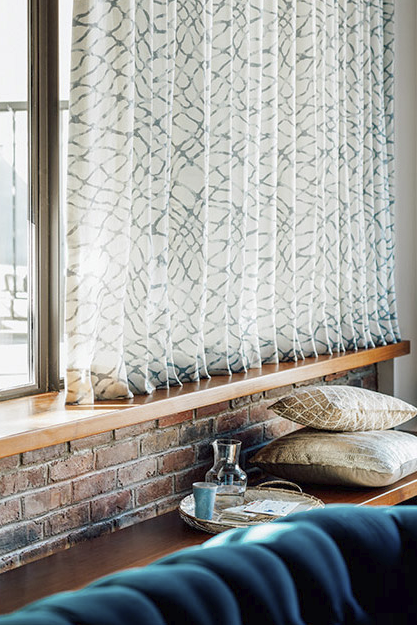 Ripple Fold Drapery — Jeffrey Alan Marks Netscape, Cloud
From maximizing the light in darker, more compact spaces, to making unconventional window sizes work with your design, there's a lot to consider when choosing curtains for small basement windows. While basement curtains are an option — they are only one of many. Discover the perfect window treatments for your space with these tips from our experts at The Shade Store.
Window Treatments to Maximize Your Windows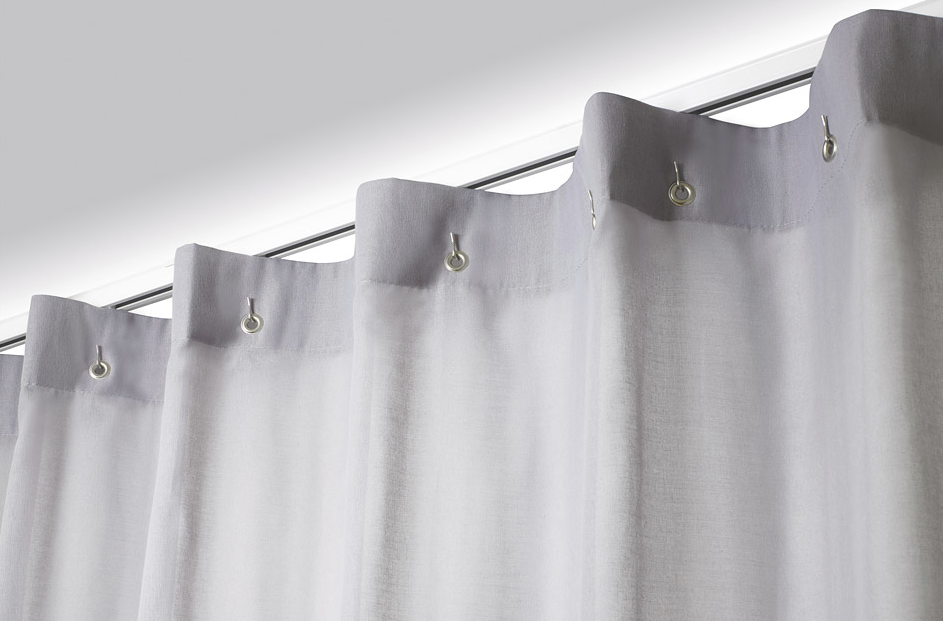 Cubicle Drapery — Sheer Wool Blend, Grey Owl
Basements are notorious for small, unconventional windows — with less than spectacular placement when it comes to design. But that doesn't mean you can't make the most of them. 
Roman Shades offer a variety of style solutions to custom fit any window. From the refined look of Cascade Roman Shades to the traditional styling of Relaxed Roman Shades, these completely custom treatments fit seamlessly inside the window frame to maximize coverage and style, simultaneously.
To make your small windows appear larger, becoming more of a focal point to your space, Custom Drapery is the perfect solution. From Ripple Fold Drapery to Tailored Pleat Drapery to Rod Pocket Drapery available in hundreds of materials, endlessly versatile curtains can help elongate a small window, in any style that suits your decor.
Window Treatments to Maintain Privacy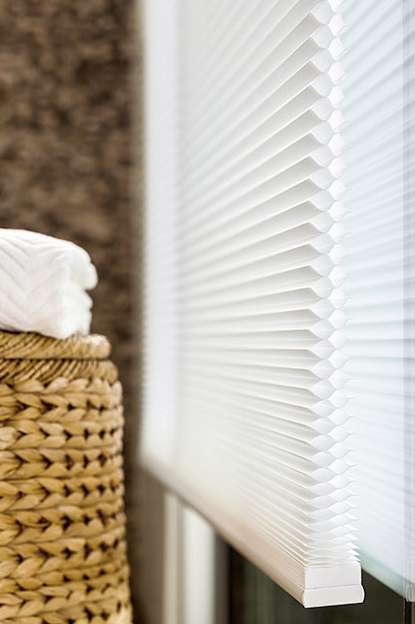 Cellular Shades — 3/8″ Double Cell Light Filtering
If function is more important than style for your basement, custom window treatments that maintain privacy are key. 
Cellular Shades offer a modern, streamlined look while offering total privacy—and improving insulation and temperature control, which can be tricky in damp, old basements. 
Blackout Roller Shades offer total darkness, added UV protection, and increased energy efficiency, making them perfect for small crawl spaces, or places where keeping your belongings safely stored is essential.
Design Tips for Adding Style to Small Spaces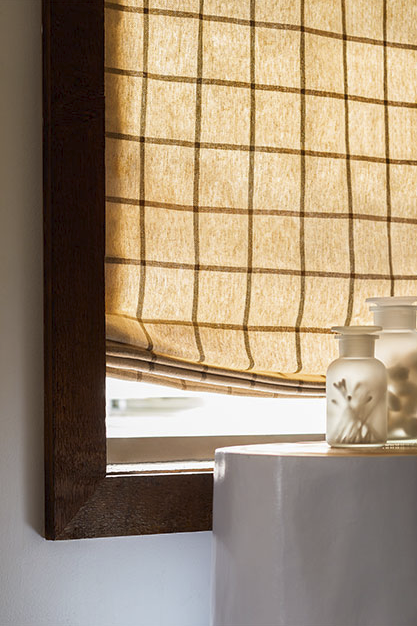 Relaxed Roman Shade — Highland, Sandstone
Regardless of which basement window treatments you choose, don't shy away from letting your personal sense of style shine through—even in your home's smallest spaces. To add a pop of personality, choose a material with color and pattern, or even finish your custom window treatments with a unique trim or border to give the look a little something extra.
If you'd like more help deciding on which basement window treatments are right for your space or to explore even more basement curtain ideas, reach out to your local showroom. Our Design Consultants are always happy to help.
Have questions about custom window treatments? We're here to help.
If you have any questions about custom window treatments at The Shade Store or need assistance finding your dream window treatments, we're here to help. The Shade Store offers expert services every step of the way — from inspiration to installation. Our team of Design Consultants is available to assist you with material selection, color coordination, measurement & installation scheduling and more, however you choose to shop. To get started, stop by your local showroom, visit us online or give us a call at 800.754.1455.
About The Shade Store
The Shade Store is a premium custom window treatment company with a rich heritage in luxury textiles and interior design. Its exclusive collection of more than 1,300 in-stock fabrics and materials provides customers with an unparalleled amount of style and customization options. Every window treatment is proudly handcrafted in the USA, hung and tested for quality assurance and ships free in 10 days or less. With showrooms nationwide, The Shade Store offers a complete range of in-person and virtual design services for consumers and design-trade clientele, including swatches, complimentary professional window measurements and photo rendering. Additionally, the company is an advocate for environmental sustainability: For every purchase made, the company provides the 'Gift of Shade' by planting a tree in partnership with the Arbor Day Foundation. For more information about The Shade Store, please visit theshadestore.com.