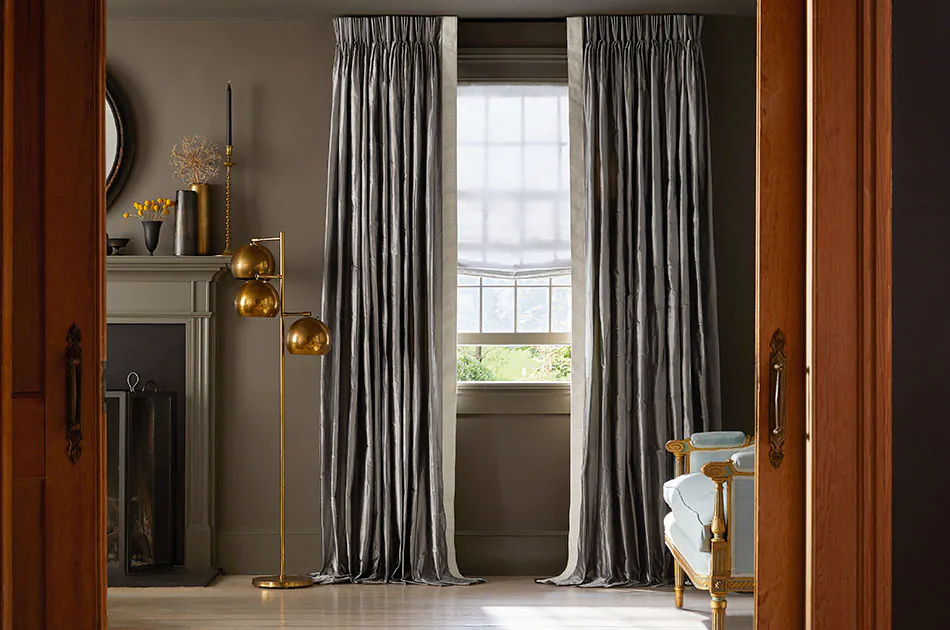 Grey Curtains: A Timeless, Neutral Choice
Grey is a top neutral choice for many interior styles from modern to traditional to coastal and farmhouse. With so many shades of grey, ranging from dark, stormy charcoal to bright dove grey, all with varying warm and cool undertones, there's a shade that's perfect for your space. When looking for grey living room curtains or grey curtains for another room, you'll want to choose a versatile shade that you'll love for years — and one that can grow with your evolving sense of style.
To choose the right shade and style of grey curtains, first learn about the benefits of this versatile drapery color. Then, discover how to choose the right shade, material and style for the perfect look and functionality. Finally, gather ideas from inspiring examples of grey living room curtains and grey drapery in other types of rooms to spark your creativity.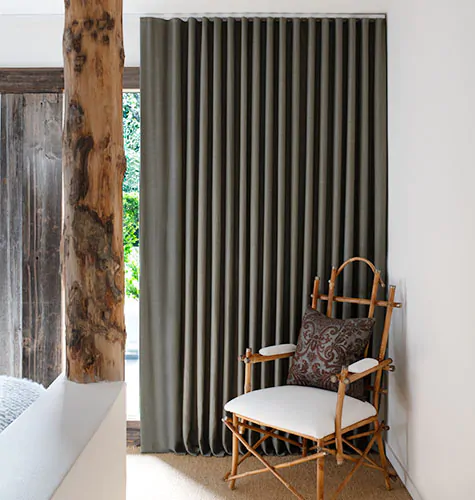 Why Choose Grey Curtains?
Grey curtains, as a beautiful neutral, offer several benefits:
Grey is a highly versatile color that suits a wide range of existing interiors, so you don't have to worry about your new curtains sticking out in your design.
Grey is timeless and won't ever fully go out of style. Plus, its versatility allows you to readily update the rest of your room with current trends, likely without having to replace your drapery.
Grey gives you a lot of choice in terms of shade and undertones so you can find just the right look, whether you want a deep warm greige or a bright cool grey.
Are Grey Curtains in Fashion?
Grey has been a top choice in interior design for years. However, color trends are now moving toward warmer neutrals like creams and beiges. This trend doesn't leave grey out, though. Warm greys that feature yellow, red and brown undertones fit right into the current trends and lend a cozy feel to your space. When it comes to grey curtains, you have lots of warm grey choices, as well as greige and warm grey alternatives like creams and tans.
How to Choose Grey Curtains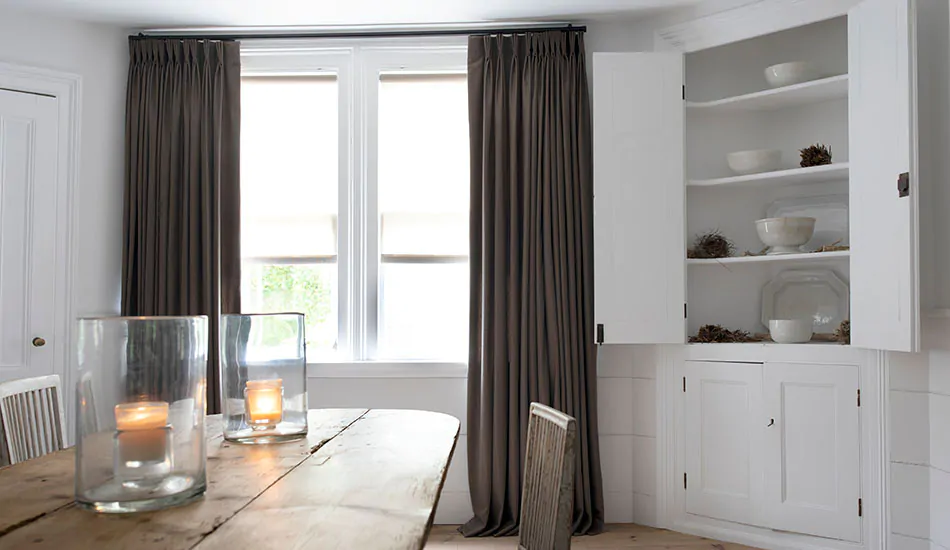 Drapery plays a strong aesthetic role in whatever room it's in, whether grey living room curtains, bedroom curtains, or another room, especially when mounted high and wide above the windows. So, it's important to choose drapery you truly love that will work well with your existing décor and give you the functionality you need.
Get tips for how to choose the right grey curtains for your space so you can enjoy them for years to come.
Choosing the Right Shade of Grey
Grey comes in many shades from light to dark and cool to warm. Choosing the right shade will depend primarily on your existing color scheme and whether it features warm tones or cool tones as you'll want your shade of grey to match these undertones. In terms of light and dark, the choice is mostly preferential: Do you prefer a light grey that brightens the space or a dark bold grey that anchors the space?
Learn more about warm versus cool greys to get a sense of which is better suited to your space.
Warm Greys
In terms of color, "warm" refers to yellows, reds and browns. A warm grey is one that has a certain level of undertones of one or more of these warm hues. Warm greys bring a cozy, inviting feel to your space.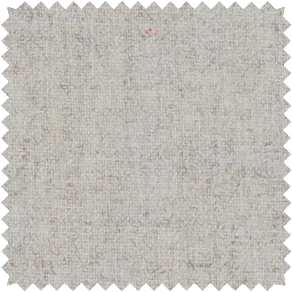 wool blend
Flax
Choose for: A light greige color with a soft, warming feel.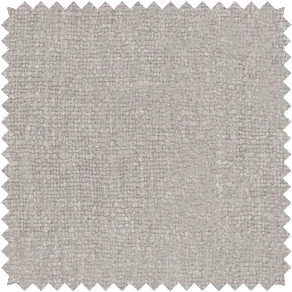 heathered linen
Smoke
Choose for: A bright grey with brown undertones and rich, soft texture.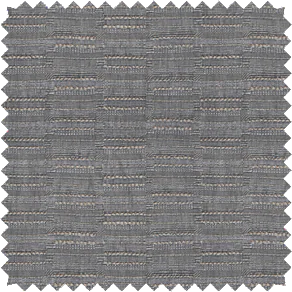 upton
pebble
Choose for: An iron grey with a dense, rustic texture for a raw, natural feel.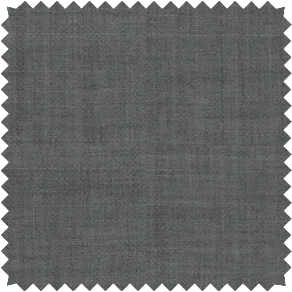 holland & Sherry
Wool Challis, Carbone
Choose for: A summer-storm grey with elegant texture and a soft touch.
Cool Greys
"Cool," in color terms, refers to blues, greens and purples. A cool grey is one that features one or more of these cool undertones. Cool greys bring a calm, relaxed feel to your space.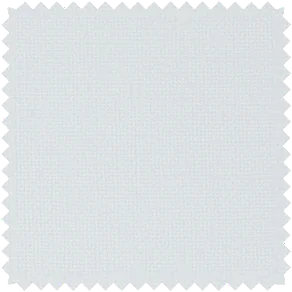 Basket Sheer
Silver
Choose for: A bright, cool aesthetic, ideal for modern spaces.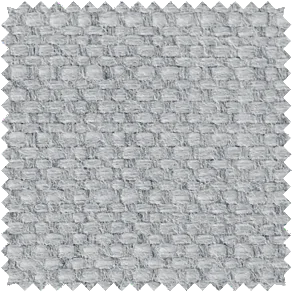 Sunbrella
Alma, Cloud
Choose for: Character-rich woven texture with a cool, contemporary look.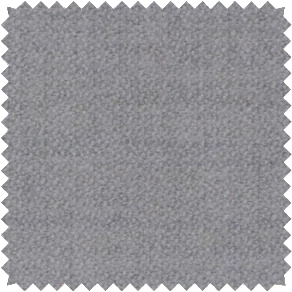 Holland & Sherry
Wool Flannel, Violet Sky
Choose for: A deep cool grey with purple undertones and a soft touch.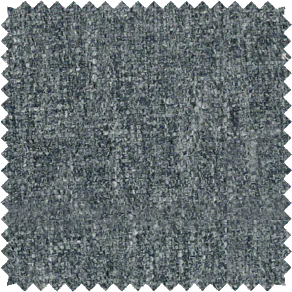 Heathered Linen
Slate
Choose for: Lots of visual and tactile texture in a dark stone grey.
Patterns & Textures
Patterns and textures add visual interest and complexity to your space. If your existing interior is subtle with no or minimal patterns, adding a patterned or textured drapery will add depth and dimension. If you already have lots of patterns and textures in your space, take care when introducing another visually complex element with your grey curtains. Choose a solid color with subtle texture, or if you're drawn toward a certain pattern, make sure it's one that's already present in your space so your drapery will accentuate it rather than clash.
Grey patterns to consider include: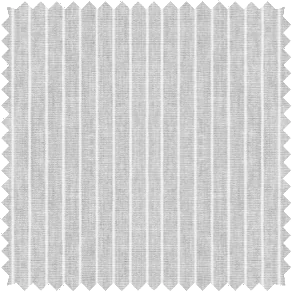 windsor Stripe
Light Grey
Color Temperature: Cool
Choose for: A sophisticated pinstripe-inspired pattern for subtle visual interest.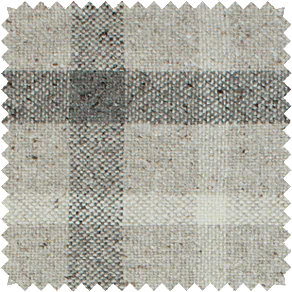 Aberdeen
Rain
Color Temperature: Warm
Choose for: A subtle plaid pattern with a warm, inviting look and feel.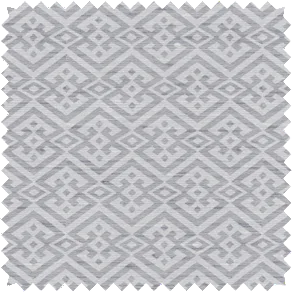 victoria Hagan
Vanda, Mica
Color Temperature: Cool
Choose for: A touch of visual interest with a calm, relaxed feel.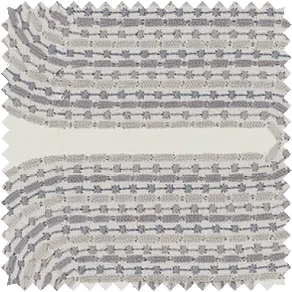 Alexa Hampton
Cloud Chain, Grey
Color Temperature: Warm
Choose for: A dynamic design with an inviting, whimsical feel.
Material Composition
In addition to the aesthetic of your drapery material, you also need to think about what it's made of, or the material composition. When it comes to drapery fabrics, there are two main categories of materials: natural fibers and synthetic fibers.
Light & Privacy Control
Your grey curtains need to not only deliver the look you want but also give you the light and privacy control you need. Different drapery fabrics will give you different levels of light and privacy control by themselves, from sheers to thicker wool drapery that blocks a good amount of light. However, if the fabric alone doesn't give you the light and privacy control you need, you can add lining. Lining also helps protect fabric from harsh UV rays which can be especially damaging over time to natural fibers like silk and wool.
Drapery lining is available in three options:
Privacy Lining: Allows some light to pass through for a soft glow, but still offers good privacy for your peace of mind.
Blackout Lining: Blocks up to 99% of light for a tranquil room darkening effect and excellent privacy ideal for bedrooms.
Interlining: Interlining is a cotton flannel insert that can be paired with privacy or blackout lining. It provides great privacy and light control while also helping to block drafty windows for better insulation.
Choosing no lining for your grey living room curtains or curtains for another room is also an option. Without lining, your chosen drapery fabric will filter light naturally, which may be desired for fabrics like sheers that are designed to filter and soften light.
Pleat Style, Hardware & Functionality
Once you decide on a drapery fabric and possible lining, it's time to think about the pleat style and hardware, both of which will affect the functionality of your curtains. Not all pleat styles are compatible with all hardware systems, so it's important to determine your needed functionality before making your pleat style and hardware selections.
Inspiration: Grey Curtains by Room
Now that you know the tips for choosing the right grey curtains for your space, explore inspiring examples of grey drapes in curated rooms to get ideas for your own space.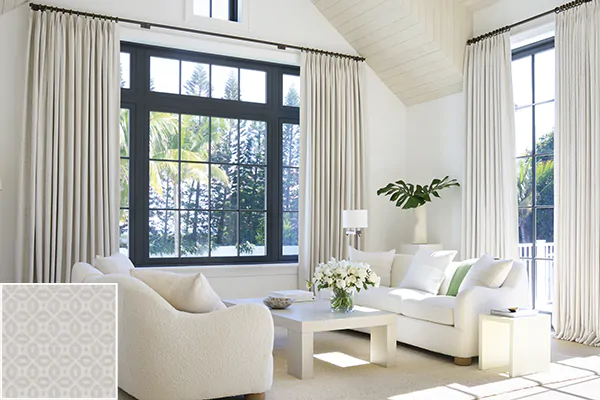 warm grey living room curtains
Create a clean, bright, inviting aesthetic with light warm grey living room curtains. The warmer the tone of your grey curtains, the cozier the space. To maintain the inviting aesthetic, choose similarly warm and bright furnishings and décor. Be sure to create visual interest with textures and patterns if you stick to a more monochrome color scheme. A subtle pattern for your grey curtains like Petal in Pearl, adds just a touch of visual texture to balance the space.  
Pictured: Tailored Pleat Drapery, Victoria Hagan, Petal in Pearl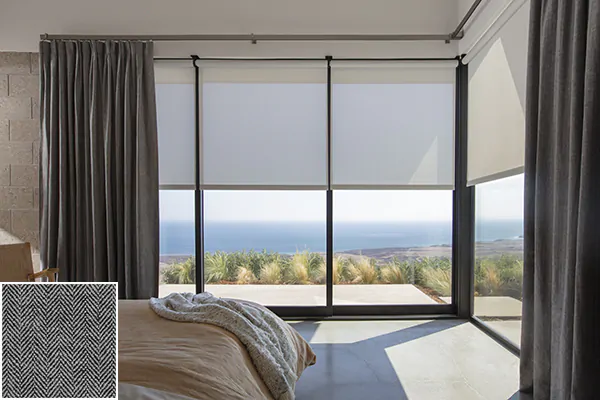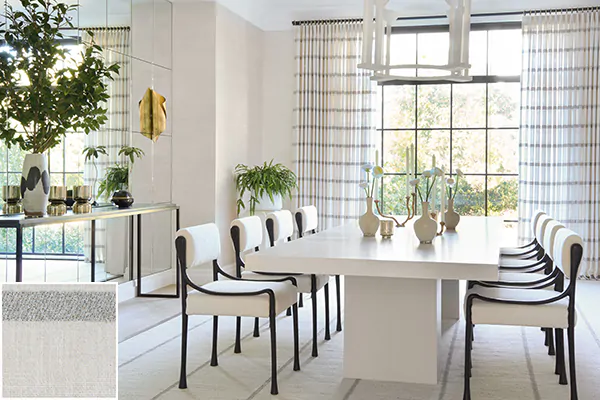 patterned Cool Grey Dining Room Curtains
Create a relaxing, yet sophisticated dining experience with cool grey curtains featuring a bolder pattern. East-west stripes like Victoria Hagan's Lily in cool Silver add a modern linear look to your space with a cool grey tone in the stripe. The surrounding warmth of the off-white, creamy background color of the drapery keeps your space feeling relaxed and inviting.
Pictured: Tailored Pleat Drapery, Victoria Hagan, Lily in Silver
Discover the Perfect Shade of Grey
To find the perfect shade for your grey curtains, compare your favorite options at home by ordering free swatches. Be sure to choose a mix of cool and warm greys in light and dark tones to get a sense of which will look best with your existing décor. Always be sure to hold your swatches up to the light to see just how much privacy and light control you'll have with the material alone, so you know whether or not to consider lining as well.