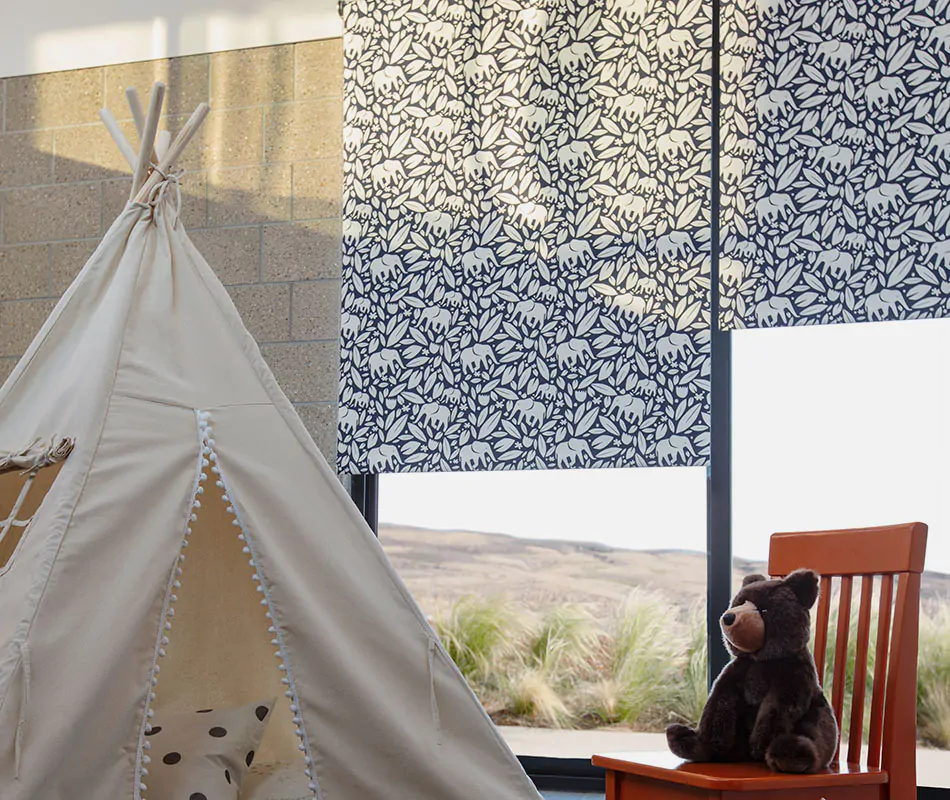 The Best Blackout Shades for Nursery Rooms
When expecting a new addition to your family, there's a lot to plan for their arrival and their nursery room is a top priority. Window treatments are an important part of your nursery design, as the right style can provide a tranquil environment that promotes better sleep for your child. With better sleep in mind, blackout shades for nursery rooms are a great choice as they block light for calm, cool atmosphere while providing a stylish, tailored look on your windows. Plus, shades come in a wide variety of styles and material options, so whether you're going for a chic, neutral design or a charming, vibrant aesthetic, you'll be able to find the right look for your space.
Cover photo: Blackout Roller Shades, Nate Berkus, Eleo in Navy
Benefits of Blackout Shades for Nursery Windows
Blackout shades for nursery windows are a great choice, no matter the aesthetic style or color scheme of your nursery. They can give you the functionality you need with the look you desire.
Benefits include:
Room darkening effect for improved sleep quality, thanks to material and lining options that block up to 99% of light through your window.
Protection from harsh UV rays to prevent fading of your nursery furniture and to reduce glare.
Enhanced privacy provides you with peace of mind and creates a relaxed atmosphere.
Energy efficiency for a more temperate environment that will keep your baby cool and comfortable.
Cordless and motorized options available for most shade styles, giving you a safer choice with no dangling cords.
Types of Blackout Shades
Shades come in a wide range of styles so finding the right type of blackout shades for nursery windows is a matter of choosing the best one that best suits your style and your needs. Explore these styles and learn what makes them a good choice for a nursery. Then, learn about how blackout nursery shades compare to nursery curtains to get a better understanding of your broader options.
Blackout Shades vs Curtains vs Blinds
Shades aren't the only blackout window treatment for nursery windows. Nursery blinds and nursery curtains are additional options that can provide a room darkening effect. Explore these additional options to learn which is best for your space.
Shades vs Blinds
Blinds traditionally feature horizontal, tiltable slats, typically made from wood or metal. When comparing these blinds versus shades, blinds can offer some room darkening, but typically not quite as good as blackout shades for nursery rooms. Another type of blinds, Vertical Blinds, are not suitable at all as blackout nursery window treatments since they only come in light-filtering materials.
Shades vs Curtains
Drapery can be a great choice for nurseries, especially when lined with blackout lining for a room darkening effect. While shades can be hung inside the window frame or outside of it, drapery is best hung high and wide above the window, with panels that trail to the floor. These long panels do create an opportunity for your child to pull the drapery so monitoring will be essential, but it also provides the best blackout effect and insulation.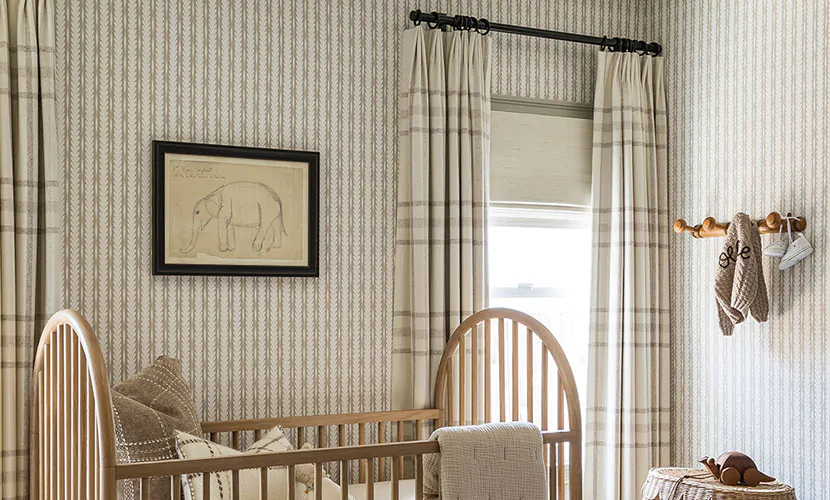 How Do I Completely Blackout My Nursery?
The best way to black out your nursery is actually a combination of blackout shades and blackout drapery. When inside mounted in the window frame, the blackout shade will provide excellent light control, but may still allow some light seepage through the small gap between the shade and window frame. That's where drapery comes in. With blackout drapery layered over your shades, the panels will block the light seepage creating the best room darkening effect you can get.
Factors to consider for Nursery Blackout Shades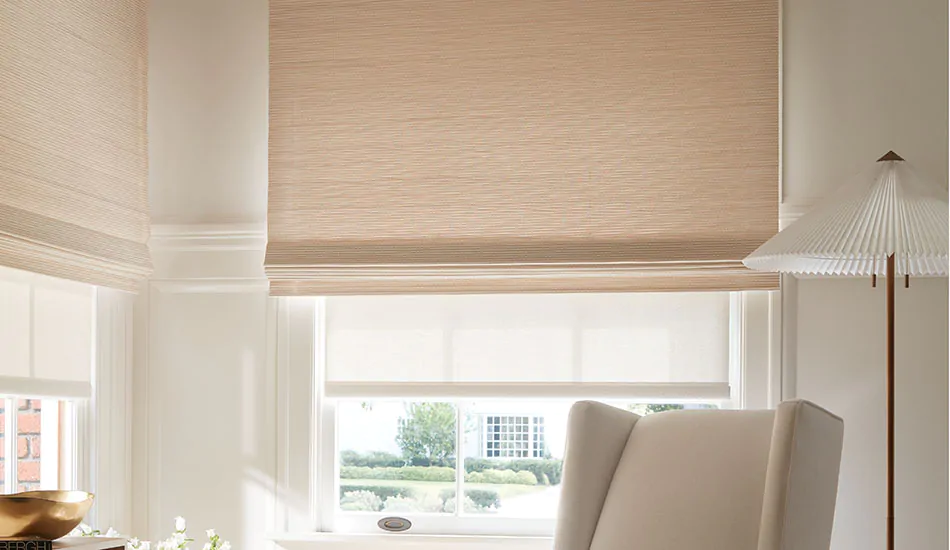 You've learned a lot about your blackout shade options as well as some alternatives, and now it's time to narrow down your choice. Choosing the right blackout shades for nursery rooms depends on your individual needs and the needs of your baby. To help you decide on the right options for your nursery, consider these factors:
Find the Right Material for Your Blackout Shades
With the insight you need on blackout shades for nursery windows, you're ready to take the next step in planning for your project. Order free swatches of your favorite materials for your chosen type of shade to compare at home. Be sure to hold samples up to the light to determine if they'll give you the right level of privacy and light control. For questions on linings and other customizations, visit a local showroom where expert Design Consultants will be happy to assist you. Plus, you'll find all swatches available for you to peruse in the showroom and take home any you haven't ordered that catch your eye.