Are you looking for new window shades for your home? There are many different types of window shades to choose from, so the question is: how do you choose the window shade style that will work best for you?
In this guide, we'll introduce the features and styles of different kinds of window shades, including roller shades, Roman shades, woven wood shades, cellular shades, and pleated shades. Each of these types of shades has it own set of benefits, uses, and features. We'll help you understand the difference so you can find the perfect solution for any room in your home.
Roller Shades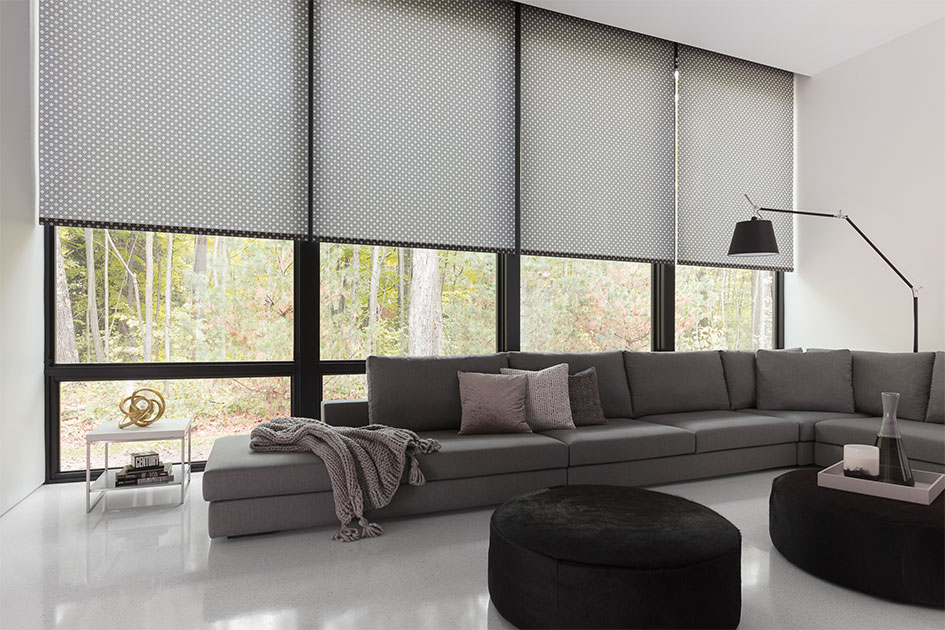 Roller shades are minimal and modern and can complement almost any style of room. Roller shades are as straightforward as they sound: the shade fabric is rolled up at the top of the window, and can easily be unfurled or extended to help block glare in your home.
Some of the primary features of roller shades include:
Easy to use and highly functional
Can be opaque or sheer, depending on how much sunlight you want to let inside
Easily fit to almost any size window, so they work in any room
Available in hundreds of colors and material options
Great for using as a base layer with other window treatments
Practically disappear from view when fully raised
We carry over 400+ exclusive materials for window shades, including stylish prints by Nate Berkus and Jonathan Adler. We carry light-blocking blackout shade materials, sheer to moderate light-filtering materials, and in-between options, like the double roller, which can help you control privacy. Whether you're looking for a classic white sheer shade or a funky floral print, you'll find it here.
Roman Shades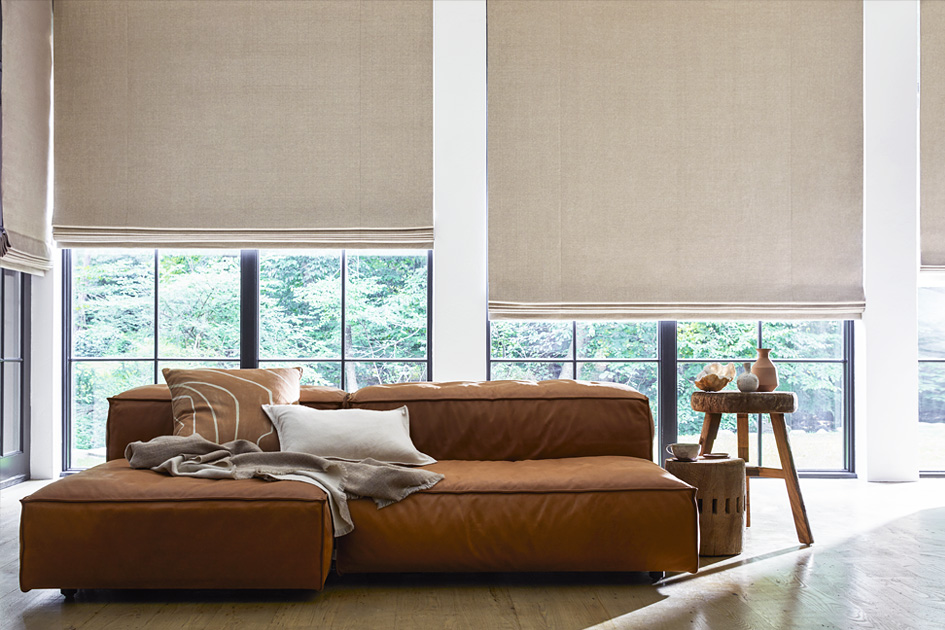 Roman shades derive their name from their classic appearance, which hearkens back to Roman-era Coliseum awnings. Roman shades are defined by their use of beautifully folded fabrics, that can be easily drawn up or down, depending on the time of day and light requirements.
Some of the primary features of Roman shades include:
Can be used in stand-alone applications or layered with other window treatments
Multiple control types to suit any home's needs
Many types of Roman shade styles, including flat, cascade, Aventura, pleated, relaxed, and Tulip
Can include a valance at the top of the window to finish the look
Work exceptionally well in bay windows, where these beautiful shades can be a focal point
Perhaps the most unique defining quality of Roman shades is that there are so many individual styles. From the classic pleated look to the Tulip style, each variation of Roman shades offers its own personality in a room.
Our Roman shades are meticulously handcrafted, with individually hand-sewn rings and hand-stitched pleats and folds, making them tailored and highly versatile. We offer Roman shades in a number of materials, including linen, wool, silk, cotton and more.
Woven Wood Shades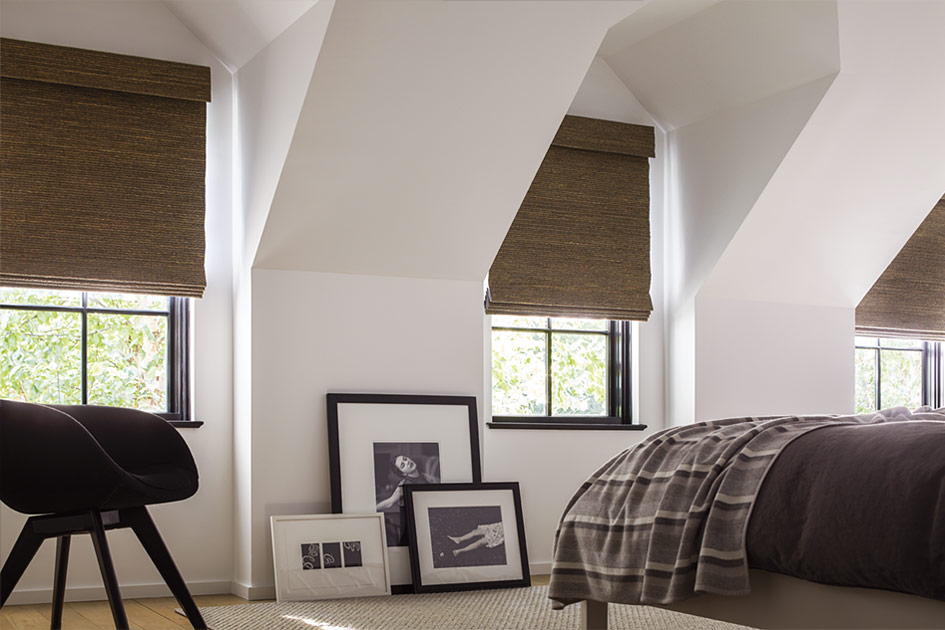 Woven wood shades are another unique option you can consider for your home. As the name implies, woven wooden shades are defined by beautiful weaves of wood and other natural elements. They're an excellent and popular choice for many homeowners.
Key features of woven wood shades include:
Can be made from a number of materials
Can function as a stand-alone window treatment
Multiple control types available to suit any home's needs
Work best in rooms that pair well with natural aesthetic, and can provide a striking contrast to modern decor
There are a few different styles of wood shades that you can choose from, including waterfall, cascade, standard and roller shades. Each provides a unique look and feel, with the natural undertones that only woven wood shades can provide.
Cellular Shades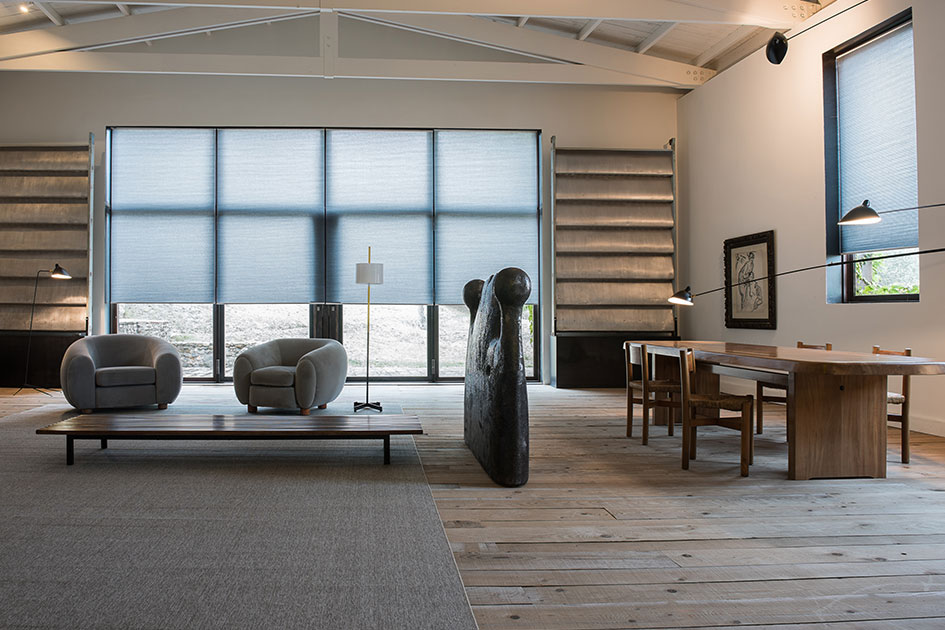 Cellular shades are unparalleled in their ability to improve insulation and regulate temperature, thanks to the composition and structure of the shade material. The unique honeycomb cellular design protects the home from both cold and heat by trapping air within these cells. Cellular shades also provide excellent privacy.
Key features of cellular shades:
Unique honeycomb design
Light-filtering properties can range from moderate to dark (ex: blackout shades)
Insulation properties can regulate interior temperatures.
Great for everyday use
Minimal stack when raised – won't obstruct view or disrupt aesthetic
At The Shade Store, we carry 50+ exclusive materials for cellular shades, from single cell light filtering to double cell blackout filtering. Day/night cellular shades provide the best of both worlds: they have a light-filtering fabric shade on one half, combined with a blackout shade on the other half. You simply can't beat that for efficiency!
Pleated Shades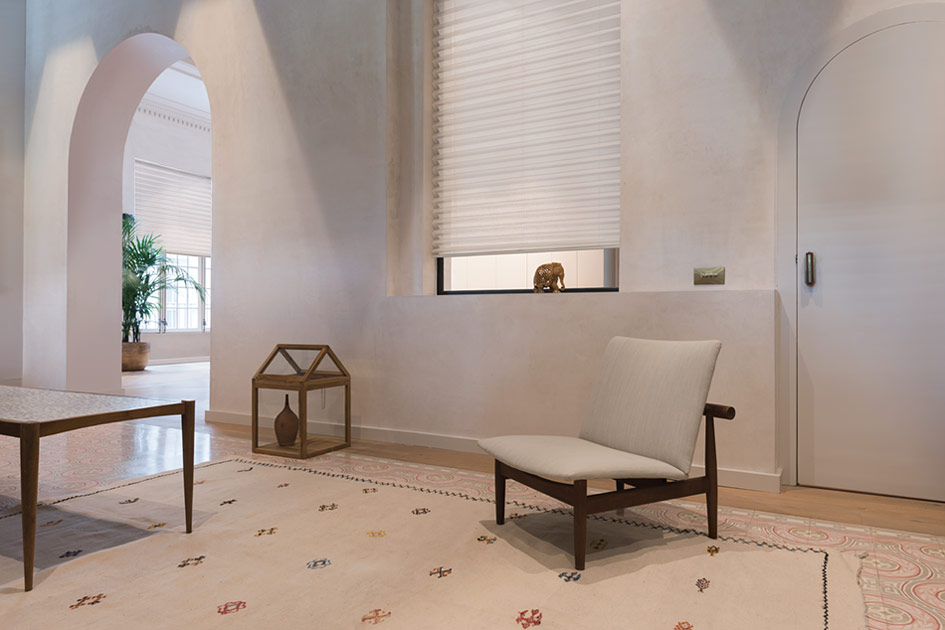 With their signature crisp folds, pleated shades add a classic look and feel to your home. We offer our own modern interpretation of this classic style, with a unique 2″ oversized pleat for a gorgeous finish, perfect in any room in your home.
Here are some key features of pleated shades:
Incredibly functional and easy to operate
Highly customizable – can be used throughout the home
Minimal stacks – shade practically disappears when raised
Wide range of materials and colors available
Thanks to the versatile materials, pleated shades feature beautiful finishes in a number of pastel and bright colors, including Japanese Paper, Spring Pleat, and more. You're bound to find something that works perfectly for your personal style or overall aesthetic.
Are you looking for the right shade to fit your style? Visit your local showroom, or reach out to The Shade Store's design experts to help you choose the right shade style to add the finishing touch to your home.
We also offer a number of free design consultation services, including the opportunity to order free swatches to choose the best combination for your home design. Get started designing your perfect shades today!