In bedrooms, bathrooms, and any other spaces where your neighbors may have a view, adding privacy is an essential task for window treatments. When choosing privacy shades, blinds, or drapes, it's important to select window treatments that offer excellent functionality, allowing you to easily open and close your shades or drapes daily or as often as needed for the right amount of light and privacy protection.
At The Shade Store, we offer a variety of privacy blinds and shades, as well as blackout linings as well as blackout materials to help you achieve the perfect balance of light and privacy for your windows. Keep reading to learn about the best blinds and shades for your privacy needs.
The Best Window Treatments for Privacy
1. Blackout Privacy Shades
For the highest level of privacy and complete light blockage, blackout shades are the way to go. These shades create a dark environment perfect for better sleep in the bedroom, darkness for a media or television room, or they can intercept bright sunlight streaming into a room in the morning or evening.
The best part about choosing blackout shades for privacy is that you can achieve blackout functionality without requiring dark colored shades. Julie Kantrowitz of JK Interior Design selected Flat Roman Shades for the living room window treatments pictured below, and chose white to keep the windows light and bright.
2. Cellular Shades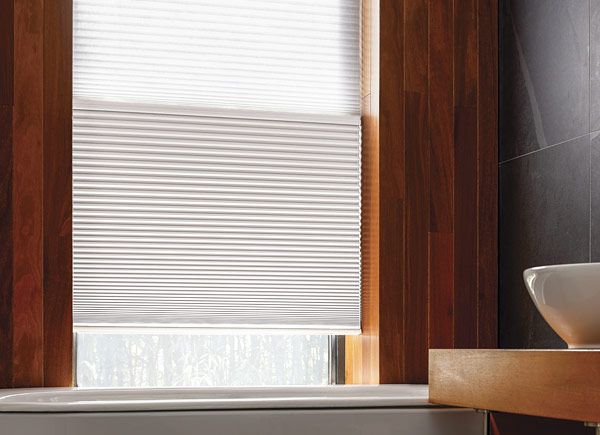 Cellular Shades are a versatile and customizable option for those looking for privacy window treatments. Cellular Shades in light filtering materials allows natural light in, while still providing privacy and insulation. Our blackout Cellular Shades block 99% of light for a higher level of privacy and even more insulation. Our Cellular Shades are even available in a day/night version, with a sheer material for privacy along with a blackout material for light control.
3. Top Down Bottom Up Shades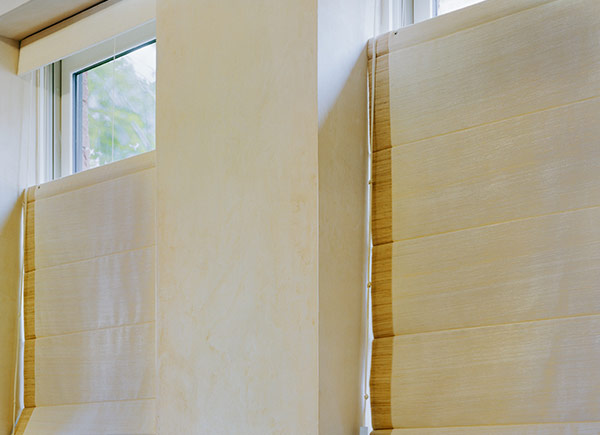 Top Down Bottom Up Shades allow you to lower the shade from top or raise it from the bottom with two separate controls. This flexibility means you can let light in from the top or bottom, while providing privacy coverage on the rest of the window. Top Down Bottom Up Shades are available in Roman Shades, Woven Wood Shades, Pleated Shades and Cellular Shades styles.
4. Double Roller Shades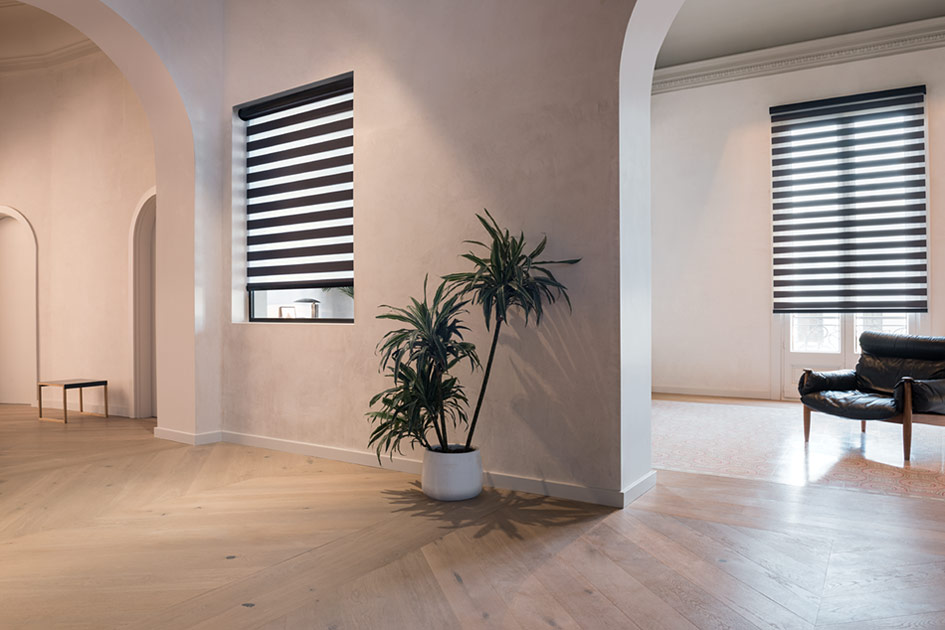 Double Roller shades have alternating bands of sheer and opaque material that can be adjusted to let light in or overlaid for privacy and light control. Also known as Dual Roller shades, Double Roller shades are a great option for those who want to let in natural light but would like the ability to switch to a privacy shade easily. This flexibility allows you to have the best of both worlds.
5. Shades or Drapes with Privacy Lining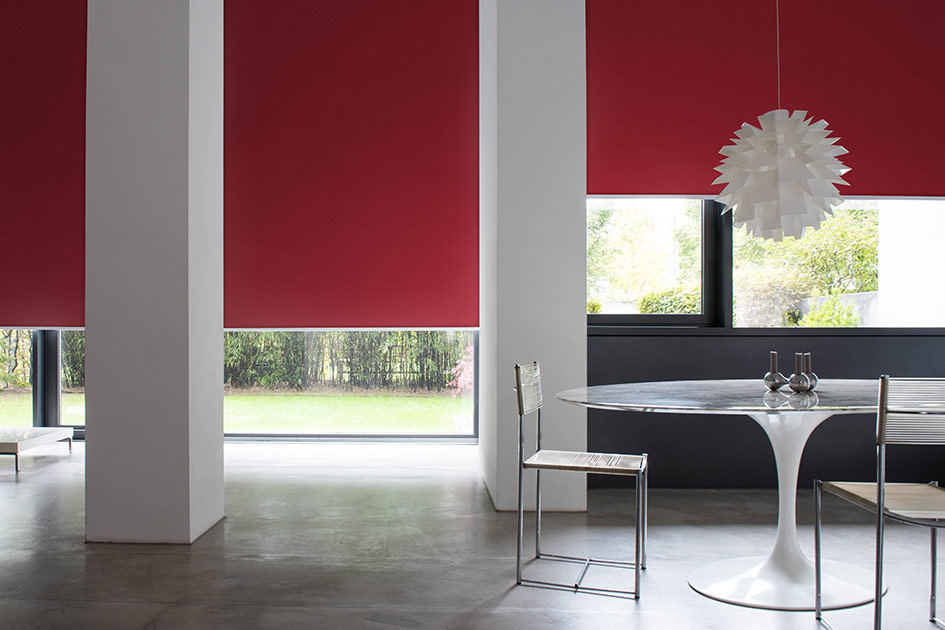 When choosing between blinds, shades, or drapes, consider adding privacy lining that allows you to add body and substance to almost any material and create the ideal privacy window treatment in your favorite color and pattern. Privacy linings do double duty on shades and drapes; the added layer makes the window treatment more opaque while also protecting the treatment material from fading in the sun. For additional insulation, select the heavier duty privacy + interlining option that features the standard privacy lining plus cotton flannel.
Need Help Selecting the Best Privacy Window Treatments?
If you have any questions about privacy linings or choosing the best window treatments for your space, our expert Design Consultants are ready to help. Tell us about your room, the level of privacy you need, and your home decor style, and we will put together the ideal window treatment for your space. Visit a showroom near you or give us a call at 800.754.1455.