2017 Window Treatment Trends: Popular Styles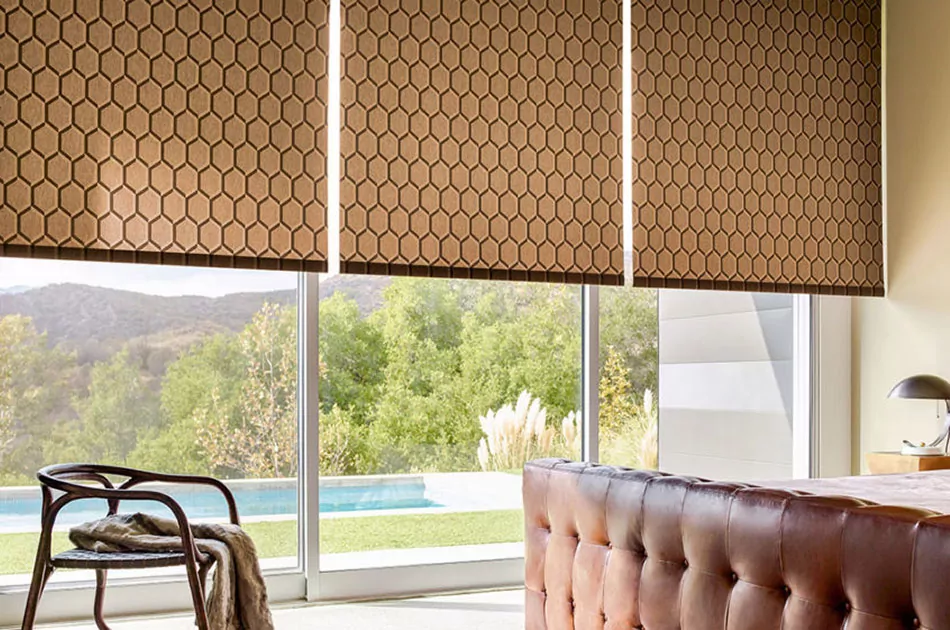 When you stop into a showroom or call The Shade Store, our design consultants are ready and waiting to provide expert design advice and help you choose the perfect window treatments for your home. Please welcome back Liz Irwin, a design consultant in our Garden City, NY showroom. Liz will share some of her insights, tips, and answers to frequently asked questions here on The Shade Store Blog.
Welcome back for part two of our 2017 window treatment trends! Learn about the most popular home décor styles and how to incorporate them into your window treatments.
Hygge: Cozy, Earthy Textures and the Anti-Smooth
Hygge (pronounced hoo-ga) is a Danish term meaning to "Live Simply," and if you've ever seen a Scandinavian style board on Pinterest, it's replete with coziness and the presence of a life well lived. Trade in super minimal, museum-like spaces for simple layers of comfortable textures.
We love natural textures at The Shade Store, as well as maintaining clean lines of style. To implement this trend, we suggest:
Farmhouse Style
This updated country style is yet another example of a textured, lived-in way of decorating. Elements of Farmhouse Style include painted wood walls, reclaimed wares, exposed beams, and cozy materials.
The current take on this style tends to be light and airy, with frequent touches of white and wood. To implement this trend we suggest: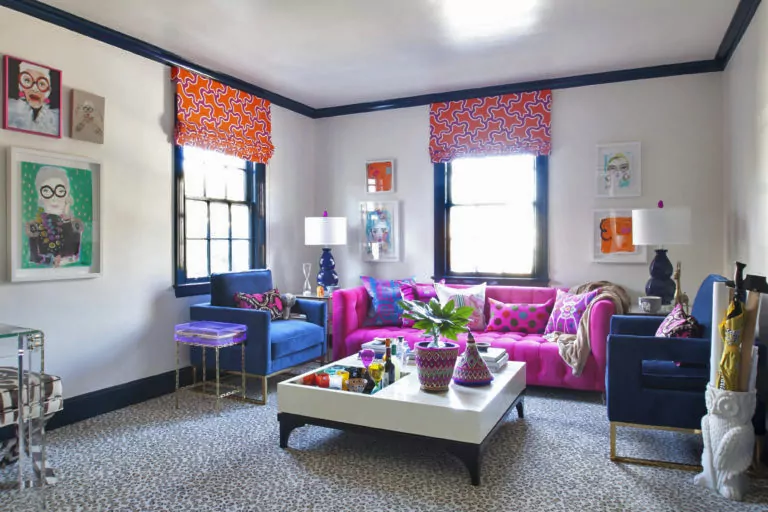 Mixed Patterns
In 2017, I've noted a lift on the restriction regarding mixing patterns. Home design trends are taking their cues from the fall fashion runways, where mixed patterns were used frequently. During the Fall 2016 One Room Challenge, design bloggers Hi, Sugarplum! and The English Room used The Shade Store treatments to display this growing trend beautifully, and fearlessly.
To implement this trend flawlessly, we suggest combining materials from the same designer collections:
New Bohemian
Mid-century influences have been dominating the style world for some time, but the adventurous and fancy free New Bohemian style, which had already picked up some steam, is trending in a big way in 2017. Layering on colorful textiles with purpose, having a nomadic or global influence, and animal hides are all on the menu.
Many of our designer collections have this essence in their offerings. To implement this trend, we suggest:
Mixed Metals, Warmer Finishes, and Industrial Touches
With metals, and anything industrial, the general consensus is to mix it up, and err on the warm side when possible. Copper is still popular, and satin brass (read as: a rich matte brass, not shiny or garish) is dominating as well.
The Shade Store has many small metal touches that would be absolutely perfect, and on trend. To implement this look, we recommend:
Use Our Expertise
Ultimately, trends will come and go, but much of what is mentioned in this list, if implemented correctly, will infuse your home with style that can last for years to come. To get swatches of anything mentioned, or advice on how to update your space with modern, yet classic window treatments, give us a call, or stop into one of our showrooms, and speak with one of our Design Consultants. Our advice, our swatches, our photo renderings, our remote or in-showroom design consultations – they're all free! Let us know what you're after, and we'll take care of the rest.