2019 Window Treatment Trends: 5 Popular Styles to Consider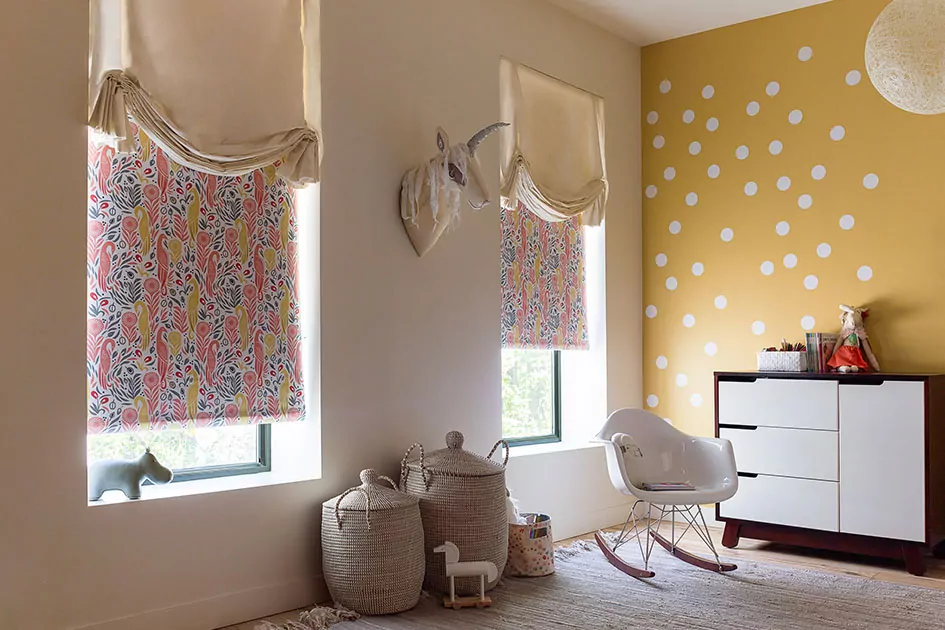 When you visit a showroom or call The Shade Store, our Design Consultants are ready and waiting to provide expert design advice and help you choose the perfect window treatments for your home. Please welcome back our guest blogger Liz Irwin, a design consultant in our Garden City, NY showroom. 
"What are people picking nowadays?" "What's new in the window world?" "What's trending?" I hear these questions, all the time.
Here's the thing: I'm an enormous proponent of picking what's right for you, and not being governed by a fleeting ideal. The quality of window treatments treatment we produce at The Shade Store is meant to last you for many years to come. 
That being said, with our vast array of window treatments and our collection of more than 1300 materials, it's easier than ever to incorporate popular design trends and styles into your home in a way that is both fresh and elegant.
Here is a roundup of the biggest trends we're seeing right now, and how to translate them into your windows:
Sustainability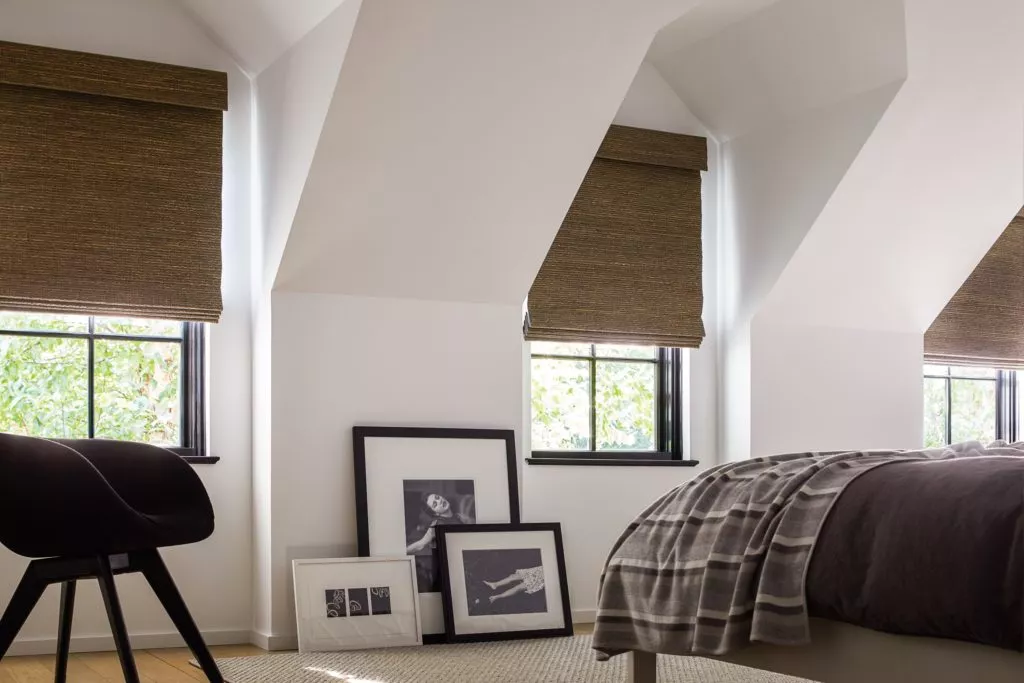 Concern for the environment and interest in sustainability is nothing new, but it continues strong in 2019. Many designers and consumers want to know that their purchase is environmentally responsible, and are opting for recycled or sustainable materials.
At The Shade Store, we plant a tree for every order purchased. We're also proud to offer an extensive line of responsibly sourced Bamboo and Woven Wood Shade materials. To implement this trend in your home or office, browse our Naturals collection for Roller Shades, Panel Tracks, and Woven Wood shades. My personal favorite? Guthree in Beaded Pearl —you get rugged earthy-ness and polished shine, all wrapped up in one perfect textile.
If blinds are what you're looking for, fear not! Our eco-friendly wood blinds are handcrafted in the USA using only the finest woods from sustainable resources.
Maximalism
Interior Design, like anything else, is a swinging pendulum. As an industry, we swung really far in the minimalist direction over the past few years. In 2019, we're seeing momentum headed in the other direction, as designers and clients embrace a more maximal aesthetic. Designers are showing homes that are personal, curated, and meant to be lived in. Does that mean a space that is overdone or crowded? Not at all.
If you're looking to break free from the minimalist mold, look to two of our designer partners who have mastered the Art of Maximalism: The Novogratz and Jonathan Adler. With bold prints and a kaleidoscope of vibrant colors, these exclusive collections are the perfect solution for a modern eclectic home.
All Things Velvet

Is there anything more classic than Velvet? I submit, there is not. Yet, Velvet is experiencing an upswing in popularity like never before. Velvet Drapery is the perfect way to incorporate this trend—it instantly adds a sense of luxury to a room, while still remaining subtle and versatile. Our Velvet Drapery or Roman Shades in Grotto (somewhere between Tourmaline and Blue Topaz) and Garnet (like a gorgeous Ruby) are be the perfect rich tones to elevate a neutral space.
Layering
The layered look is a big trend from last year that continues to reign supreme. Layering window treatments is a wonderful way to introduce subtle colors, patterns, and texture  to a room. There's also the added benefit of customized functionality—you can add blackout or light-filtering materials for added privacy and light control to drapery or a woven Roman Shade.
Our newest collection, Alexa Hampton for The Shade Store, is an exclusive line of Blackout Roller Shade materials that were designed for layering. Each small-scale pattern in this collection is extremely versatile, and the blackout lining offers privacy and keeps light out.
Florals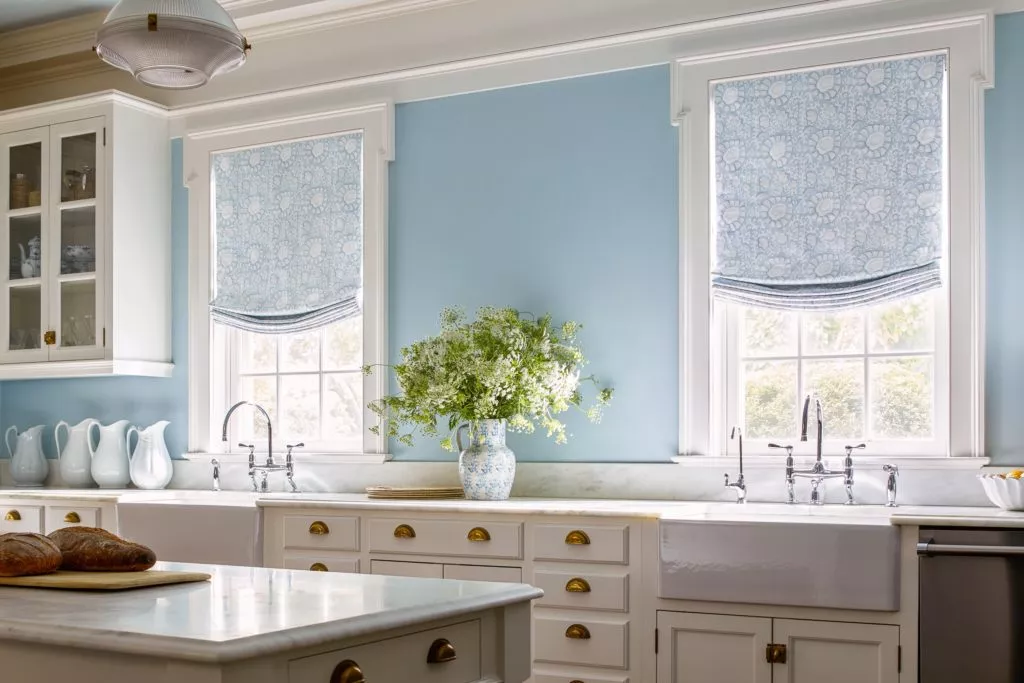 From the runway to interior design, florals are certainly having a moment. Not only do floral window treatments bring the outside in, they also provide cheer and color to your space.
Channel the breezy, fresh style of the Hamptons with our AERIN for The Shade Store Collection, designed by Aerin Lauder.
If you're in search of a floral pattern with a more masculine point of view, look no further than the Gemma, Freya, and Remy patterns from our exclusive Nate Berkus Collection.
Looking for more flowery inspiration? Browse our Floral Mood Board.
USE OUR EXPERTISE
Visit one of our 65+ nationwide showrooms to experience all that we have to offer. See the styles, browse drawers of material swatches, and even test out motorized shades. Each of our showrooms is staffed with expert Design Consultants ready to help you narrow down your choices and design the ideal window treatments to fit your space!