Three Key Trends to Consider When Buying Window Treatments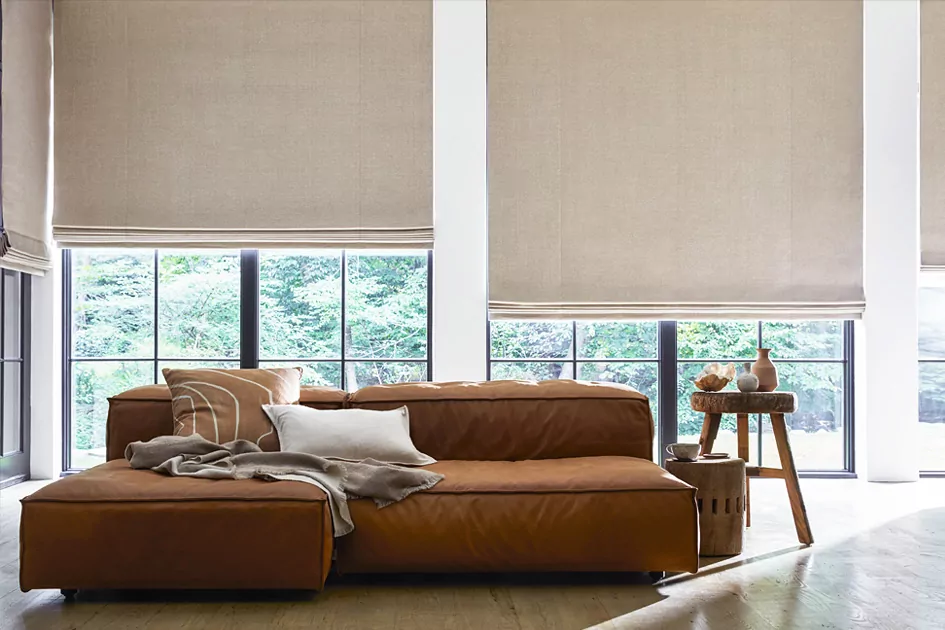 When it comes to designing a room in your home, there are endless choices to be made – some more difficult than others. Traditionally, selecting window treatments has proven to be one of the biggest home décor challenges. With so many options to choose from, it's hard to feel 100% confident that you've made the best decision for your space.
Luckily, we have changed all of that. We were founded with the purpose of providing a simple alternative to this usually difficult customer experience. With three generations of expertise, we manage every single detail – from inspiration to installation and beyond.
The Shade Store offers a full range of options for your windows, including shades, blinds, and drapery. With exclusive partnerships with some of the best brands and taste-makers in the business, we are always on top of the latest trends and styles. Keep reading to find out the three key trends we are seeing right now.
Layering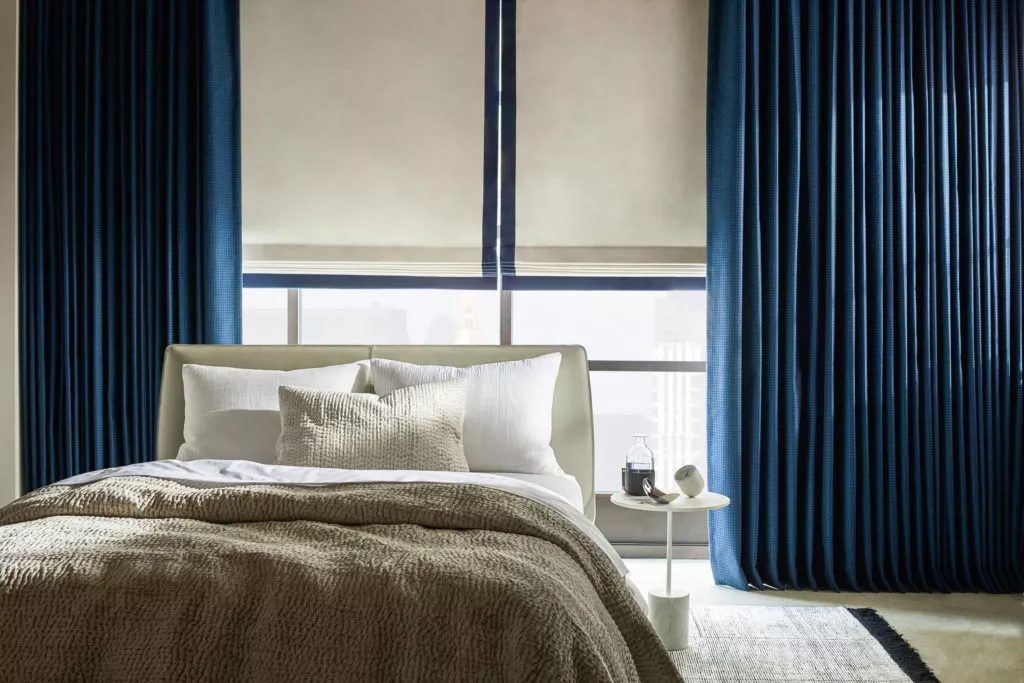 One of the best ways to bring an extra-custom, designer feel into your space is to layer your window treatments. With our extensive collection of products, there are many different combinations to choose from – a Solar Shade under a Roman Shade, a Roman Shade under Drapery, or even a Cellular Shade under Drapery! We love helping our clients get creative, mixing patterns and textures, to create the ultimate personalized space.
An additional benefit to layering is that it presents the opportunity to control the amount of light let into a room. By pairing a blackout shade or panel with a light filtering one, you can have a full range of light control.
Incorporating Natural Materials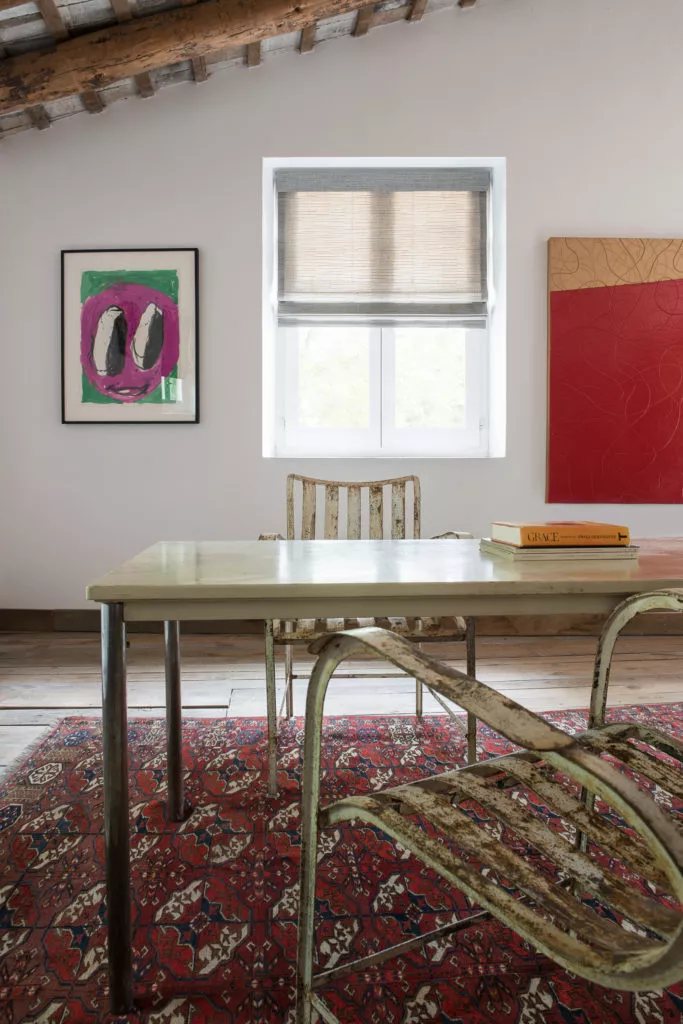 Across all décor styles, from bohemian to modern, we are seeing a huge shift toward the incorporation of natural materials. Both our Woven Wood Shades and our Wood Blinds are perfect choices if you're looking to bring the beauty of nature into your home.
Our Woven Wood Shades are available in four custom styles and over 100 exclusive materials, including Bamboo, Grass, and other natural weaves. Each shade is constructed by a skilled artisan and creates a rich, organic feel.
Our Wood Blinds are handcrafted with the finest woods from sustainable resources, and available in over 65 exotic finishes. They are durable, versatile, and classic. All of our wood blinds are eco-friendly, too, so you can feel good about your purchase.
Motorization Made Simple™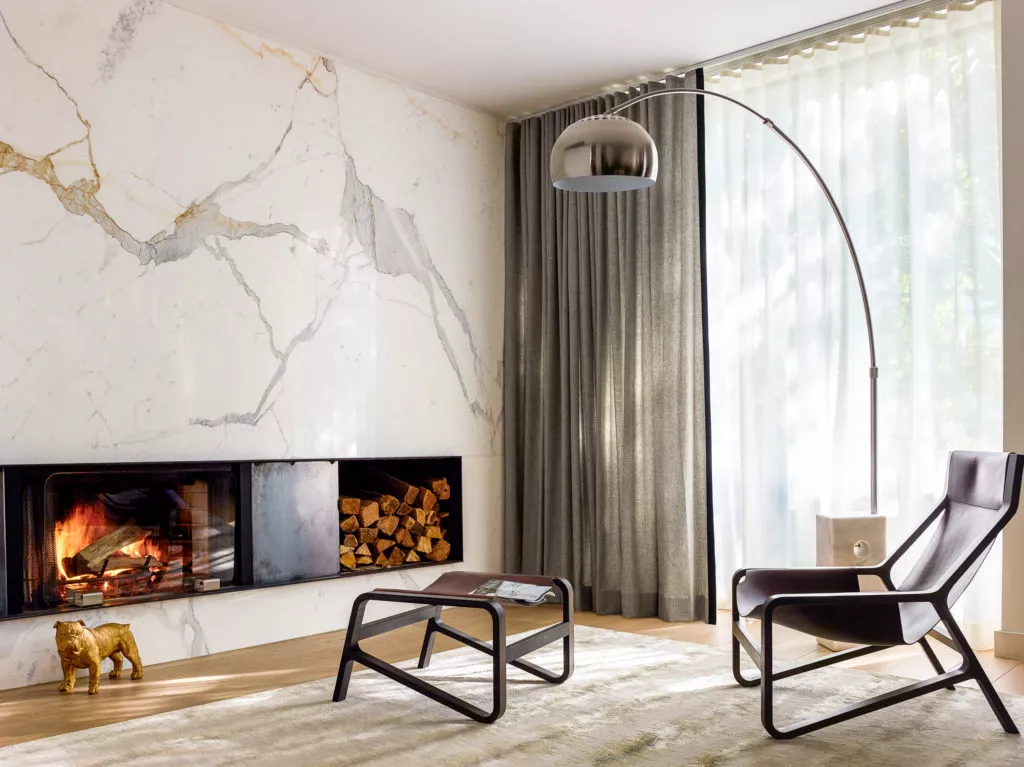 Technology has transformed the way we live our lives. We are constantly looking for streamlined simplicity. Because of this, one of the biggest trends we are seeing for window treatments is motorization.
At The Shade Store, we offer a state-of-the-art collection of motorized Shades, Blinds, and Drapery. This exclusive new collection is whisper quiet, has eco-friendly battery operation, the ability to set timers and favorite positions, and smartphone control. Our motors are of superior quality and reliability, and are customizable for everyday life.
Visit one of our 55+ nationwide showrooms to experience all that we have to offer. See the styles, browse drawers of material swatches, and even test out motorized shades. Each of our showrooms is staffed with expert Design Consultants ready to help you narrow down your choices and design the ideal window treatments to fit your space!