The Shade Store 101: Insulated Curtains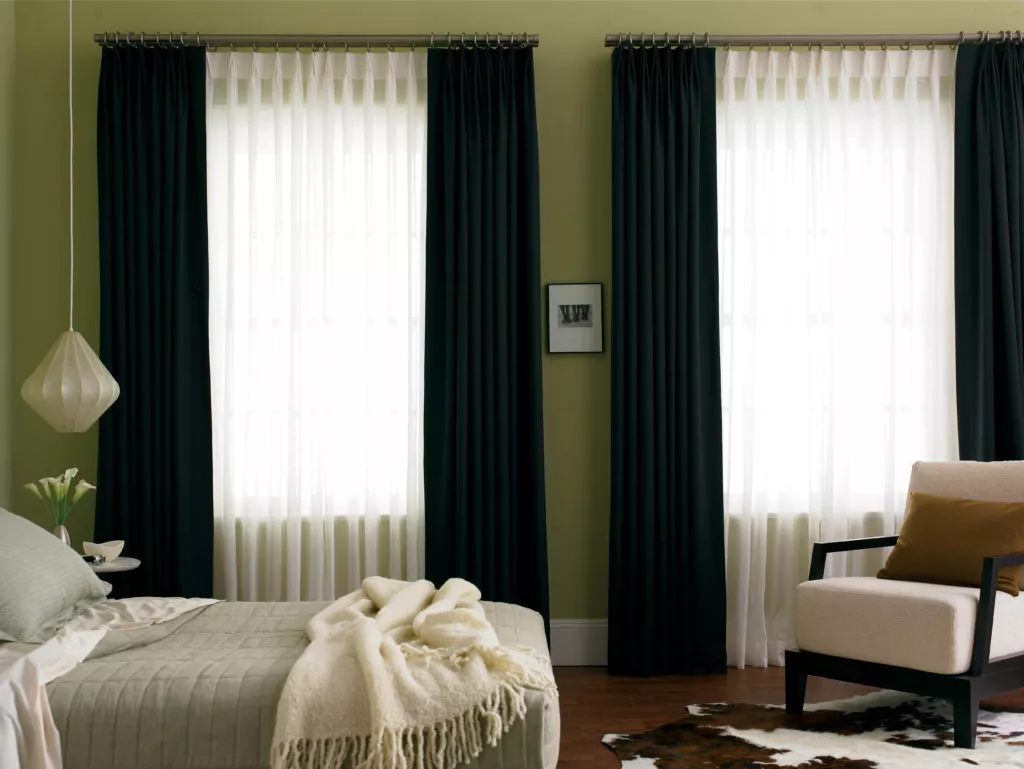 Selecting a lining option is an important part of ordering custom drapes. Unlined drapes are made only of your fabric of choice, with no lining sewn to the back. This preserves the natural transparency of the material, and is perfect for sheer drapery. If you are looking for window treatments to decrease drafts or block sunlight, then lined or insulated curtains are the way to go.
Drapery linings provide a wide range of benefits for your home, including light blockage, privacy, and insulation. At The Shade Store, we offer three lining options: Privacy, Privacy + Interlining, and Blackout. Read on to learn more about these choices and their features.
Privacy Lining
The Privacy lining is the lightest of the three linings. It consists of a fabric panel stitched to the back of your drapes, which adds an increased level of privacy and light blocking. The extra layer protects the fabric from exposure to sunlight, preventing it from fading. It also adds body and fullness to the material.
Insulated Curtains
The following two linings are heavier than the Privacy option, and are excellent for insulation.
Privacy + Interlining
The Privacy + Interlining takes the standard Privacy fabric and adds another layer: a cotton flannel "interlining." The flannel layer provides an even greater degree of privacy, and helps your curtains insulate drafty windows.
Blackout Lining
For the highest degree of light blockage, choose our Blackout lining. It blocks 99% of light, and the heavy material is very insulating. Blackout curtains are perfect for bedrooms, TV rooms, or anywhere else that you would like to block sunlight.
For complete room darkening, you may want to consider layered window treatments, such as a Blackout Roman Shade with Blackout Drapery and a Cornice or Valance.
All three of these lining options are available with our Roman Shades as well as our Custom Drapery. Talk to one of our design consultants to pick the perfect combination of insulated curtains and window treatments for your space.