Curtain and Drapery Installation
Need help with curtain or drapery installation? This step-by-step curtain installation guide will help you get a perfect fit for your new curtains and drapery.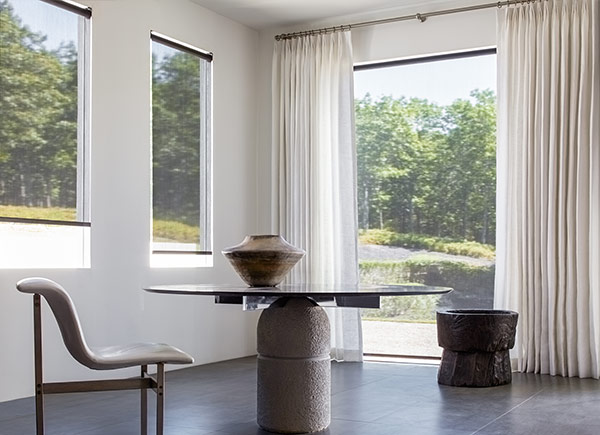 Tools You Need to Install Curtains and Drapery
Before starting the curtain installation process, it's important to have the right tools and resources to make installation as simple as possible. Here is a list of the items you should have on hand to install your curtains:
Drill
Metal tape measure
Level
Pencil
Step ladder
How to Install Drapery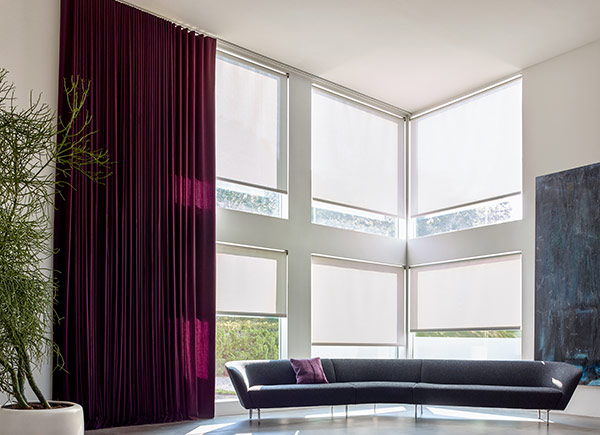 The information included below will provide general curtain and drapery installation instructions. However, make sure to check the installation guide that accompanies your drapes to see how to install window curtains and if there are any additional steps or considerations.
Step 1: Choose Your Drapery Height
The first step to install window curtains is to choose your drapery height. It's important to take correct measurements for your drapery and decide where the drapery should hang. This includes how high above the window the curtains will be as well as how long they will reach to the floor.
To learn more about how to measure for curtains and drapes, check out this in-depth article.
Step 2: Install the Drapery Rod
The next step is to install the drapery rod. To install the drapery rod, you need to measure your space and mark the location of the brackets on the wall. Once you've marked the bracket placement with a pencil, use your level to make sure your pencil markings are even. Once you've marked the correct spots, install the brackets into place using a drill. Then hang the rod on the brackets.
If you need more guidance on how to install drapery rods, visit The Shade Store's guide to installing curtains and rods.
Step 3: Hang Your Drapery
The final step is to hang your drapery. Most draperies can be hung directly on the drapery rod, but there are nuances to different types of drapery and how to install them. Here are some other drapery types and step-by-step directions for how to install them.
Installing Goblet and Pleated Drapery
Goblet and Pleated drapery are usually hung with drapery pins and rings. To install Goblet drapery or Pleated drapery, you need to insert the drapery pins through the eyelets of the curtain as well as the drapery rings. Once the pins and rings are installed, the drapery can be hung on the drapery rod.
Installing Rod Pocket Drapery
To install rod pocket drapery, the process is slightly different. With this type of drapery, you need to insert the drapery pole through the top of each drapery panel before placing the rod on the brackets.
Installing Grommet Drapery
Grommet drapery usually has some excess fabric on each side of the panels to ensure light coverage. To maximize this coverage, grommet drapery has a unique installation process. When installing Grommet drapery, you should insert the drapery pole through the Grommet holes in an S-like manner (illustrated below).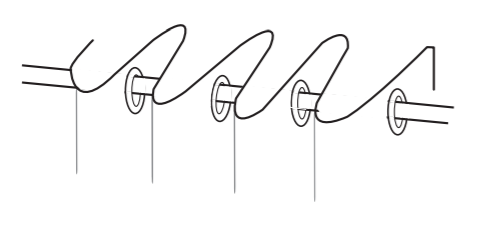 From there, once the drapery in on the pole, you should take the excess fabric at the end of each panel and fold it back towards the wall. This will complete a finished look for the grommet drapery.
Step 4: Dress Your Drapery
Once the drapery is installed and hung on the rods, they may appear wrinkled or folded from the packaging. This is normal, and these wrinkles usually even out once your curtains have been hanging for a while. If you want to expedite the unwrinkling process, you can use a garment steamer, either before or after installing your curtains. It's easier to this after installation, since your drapery is already hung up and it's easier to reach all the fabric. Watch your heat settings, however, and be cautious of your unique fabric material to make sure you don't damage drapery through any streaming or pressing.
Get Professional Drapery Installation Assistance Today
There are many benefits of choosing professional installation over a DIY install. Professional installation provides a no-hassle, guaranteed fit for window treatments including drapery and drapery rods. And you can rest easy knowing your drapery will look and function perfectly.
If you need help installing your drapery, learn more about The Shade Store's nationwide measure and installation services to guarantee a perfect fit right here.