If you're in the market for window treatments and looking to prevent natural light from seeping into a room, you should consider Blackout Shades. Blackout Shades are great for bedrooms, nurseries, home theatres, and so many more spaces. We also recommend them to customers who work at night and sleep during the day.
If you are interested in finding the perfect Blackout Shades for your windows or learning more about the benefits of Blackout Shades, The Shade Store has everything you need. Continue reading for ideas and custom Blackout Shade options available at The Shade Store.
What Are Blackout Shades?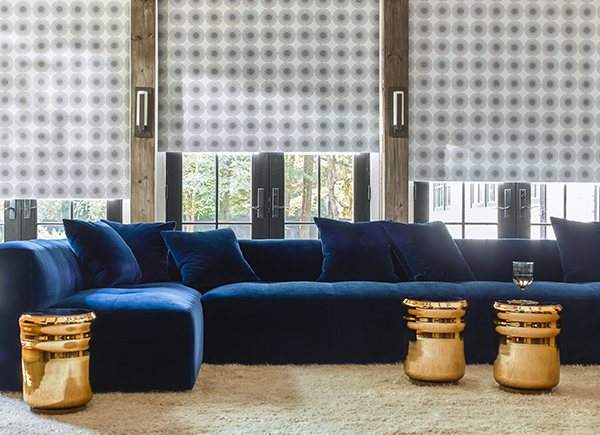 While every window treatment from The Shade Store is handcrafted to meet your privacy and light-filtering needs, our Blackout Shades are designed specifically to block out natural light — properly installed Blackout Shades can make your room almost completely dark. To achieve this effect, Blackout Shades are made with high-quality opaque materials and designed to fit tightly into window casings to reduce light seepage. Blackout Shades' unique design also makes them great for helping control the temperature in your home.
At The Shade Store, blackout materials are available for many window treatments styles. If you decide on a material that is not inherently blackout, consider adding blackout lining. Blackout lining is applied to the back of shades, which helps to block 95-99% of natural light from entering a room. Similar to Blackout Shades, blackout lining provides added sun protection, improves insulation and offers great light control.
Choosing the Right Design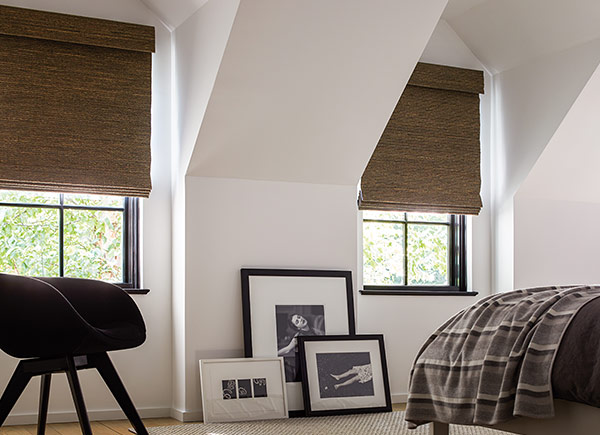 At The Shade Store, we offer an assortment of Blackout Shades suited to meet your unique style and design preferences. Blackout solutions are available for the following window treatments:
Roller Shades
Roman Shades
Drapery
Woven Wood Shades
Cellular Shades
Pleated Shades
Once you've selected your window treatment type, it's time to select your fabric. At The Shade Store, you can choose from a spectrum of fabrics and designer materials to complement the aesthetic of any room in your home.
Browse our most popular Blackout Shade fabrics and order free swatch samples here: Blackout Shades.
Have Questions?
Whether you're looking inspiration or would like professional advice on material selection, measurement or installation, expert Design Consultants at The Shade Store are available here to help. If you're ready to get started with selecting and installing Blackout Shades on your windows, find a showroom near you to meet with a Design Consultant in person. We also offer virtual design consultations – simply request an appointment here. The Shade Store can help you find the best Blackout Shades for your home.