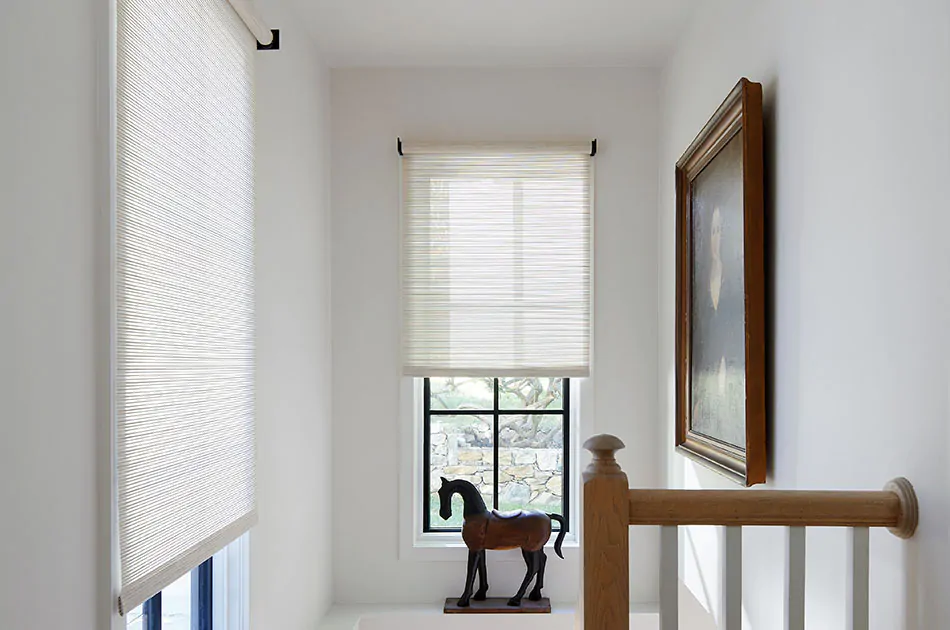 Understanding Roller Shade Parts
Roller Shades are highly functional, versatile and sleek window treatments for any style of home. Whether ordering new roller shades or thinking about fixing an existing shade, it's important to understand their different components. Why? Knowing what all the roller shade parts are and how they function can help immensely with installation if you decide to DIY or need to replace a part or two.
Learn what you need to know about roller shade parts and get insight on how to know whether to fix your existing shade with roller shade replacement parts or to upgrade to a brand-new shade.
Roller Shade Parts: What's What
Roller Shades are made from several different components, each of which plays an essential role in the operation of your shade. While this diagram showcases a continuous loop control mechanism, keep in mind Roller Shades with other control mechanisms, like cordless or motorization, will vary slightly in what parts they have.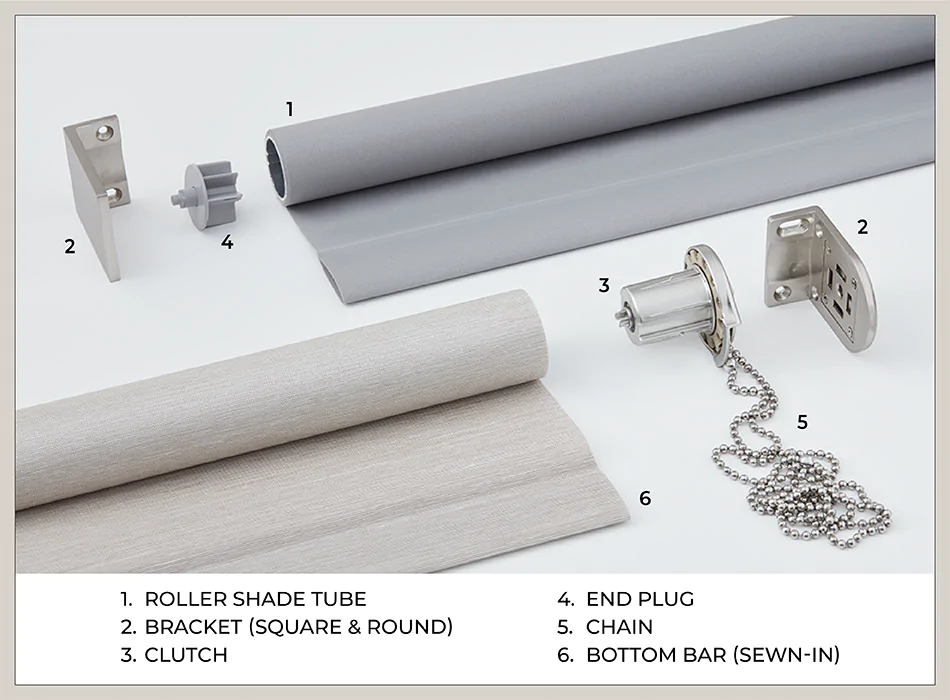 Roller Shade Tube – The tube around which the material rolls. The roller tube is controlled by a continuous loop chain in this diagram but may also feature a built-in tension mechanism for cordless shades or a built-in motor for a motorized shade.
Bracket – Brackets are secured to the wall and hold your roller shade in place. Brackets can be plain or decorative as well as square or round, so you choose the right one for your design.
Clutch – The clutch is where the control mechanism operates from. It attaches to one end of your roller tube and allows it to sit in the bracket while still being able to spin so you can adjust your shade.
End Plug –The end plug attaches to the other end of your roller tube opposite the clutch and sits in the other bracket.
Chain – The chain in a continuous loop control mechanism allows you to control the height of your shade. Simply pull the front of the chain down to lower your shade and pull the back of the chain down to raise your shade.
Bottom Bar (Sewn-In) – The bottom bar is typically a piece of metal that can either be sewn into the bottom of your roller shade, as seen in the diagram, or left exposed for a chic metallic look. The bar adds a clean edge to the bottom of your shade and helps weigh it down so the shade remains straight and close to your window.
Parts not shown include optional additions, such as:
Tension device – The tension device is a safety feature that holds the bottom of the chain in a continuous loop system taut.
Metal or Upholstered Valance– The valance is an optional feature applied to the top of your roller shade to hide the tube and brackets. Valances for roller shades come in metal or upholstered options so you can pick the look that suits you best.
Regular vs Reverse Roll Roller Shade Parts
The basic roller shade parts are the same between regular roll (where the material falls off the back of the tube) and reverse roll (where the material falls off the front of the tube) roller shades.
Other Control Types to Consider
While the diagram above showcases roller shade parts with a continuous loop control mechanism, you may have an existing shade or will be ordering a new shade with a different control mechanism. Cordless Roller Shades and Motorized Roller Shades feature a couple differences in their components you should be aware of.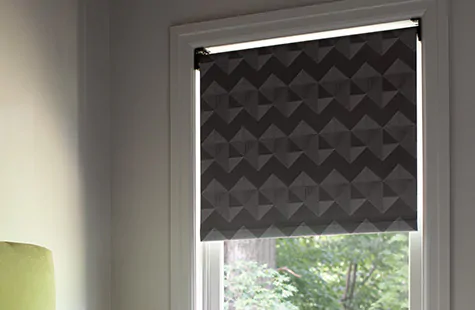 Cordless Roller Shade Parts
Cordless Roller Shades operate with a tension mechanism installed within the roller tube and clutch, so there are no chains or cords visible, giving you a clean, polished look. The tension mechanism works with a pull and lock system to lift and lower the shade. To release the lock, pull the bottom bar toward you and either pull the shade down or lift it up to adjust the height. To lock it into place, push the bottom bar toward the window.
Motorized Roller Shade Parts
Motorized Roller Shades are the easiest, most efficient control option. They feature a motor built within the roller tube and clutch and have either a battery or plug to power the motor. To operate your shades, you'll either use a remote, your smartphone or tablet, or your voice when the motor is paired with your smart home device.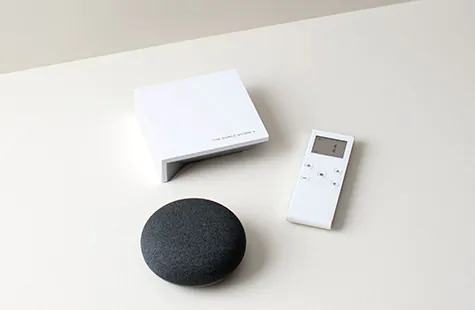 Fixing Your Shade with Roller Shade Replacement Parts
If you have an existing roller shade that's not performing properly, you may consider fixing it with roller shade replacement parts. While this often seems like a more convenient and affordable choice than fully replacing your roller shade, it's important to keep in mind that some parts are easier to replace than others.
The ease or difficulty of the following roller shade replacement parts is relative to your skillset and comfort level in attempting a replacement.
Replacements with The Shade Store
We do not sell individual roller shade parts to repair Roller Shades from The Shade Store or other brands of roller shades. To repair any product from The Shade Store, get in touch with our customer service team.
LEARN MORE ABOUT REPLACEMENTS
Easier Roller Shade Parts to Fix
With the right roller shade replacement parts, these mechanisms and pieces are easier to fix:
Broken chain in a continuous loop control mechanism. To replace the chain, take the roller tube and clutch off the bracket and then remove the clutch from the tube. Remove the broken chain from the clutch and replace it with the new chain. Reattach the clutch and tube, place it back on the bracket and you're good to go.
Damaged clutch or end plug. If your roller shade doesn't seem to be rising or lowering easily, it could be an issue with the clutch or end plug. Replacing these is simple: Simply purchase a new clutch and/or end plug that's suitable to fit the size of your roller tube and attach to your brackets. Then replace your existing clutch and/or end plug with the new pieces and place it back on the bracket.
If you have either of these issues with a product from The Shade Store, get in touch with our customer service team at design@theshadestore.com or call us at 800.754.1455.
Harder Roller Shade Parts to Fix
These roller shade parts, if broken or damaged, may be more difficult to fix, so it's likely you'll have to replace your entire roller shade.
Loose, tight or damaged tension mechanism in a cordless roller shade. If your cordless roller shade doesn't stay up or it's difficult to pull down, it could mean something is wrong with the tension mechanism. Take your roller tube off the bracket but keep the clutch in the tube. Make sure the material is pulled about halfway off the tube to give you some room to work with. Try to tighten the tension mechanism by winding the clutch up. If you can't wind it up, it may be too tight, so try twisting a few times in the other direction. If your shade still doesn't work, it likely means the tension mechanism is damaged and will require a full replacement.
Motorized roller shades that don't work. If your motorized shades have stopped working, it could be caused by a number of different issues. First, replace the batteries in your remote if you use a remote to operate your shades. Or if you use a smartphone, tablet or smart home automation system, try resetting these by recalibrating the connection between your smart device and your shade motor. If that doesn't work, it could be something wrong with the power source or motor itself. For a battery power source, try charging the battery. For a plug-in power source, make sure the plug is fully plugged in and is not damaged or kinked in any way. If you've exhausted all of these options, and your shade still won't adjust properly, then there's likely something wrong with the motor itself. To repair this, you'll need to rely on your manufacturer to assess and fix the issue.
If you have any of the above issues with a product from The Shade Store, get in touch with our customer service team at design@theshadestore.com or call us at 800.754.1455.
Forget Repairs: Upgrade Your Roller Shades
When you choose Roller Shades from The Shade Store, you get products handcrafted from the finest materials and components available. Under normal use, our shades should operate hassle-free for many years.
If fixing your shades with roller shade replacement parts isn't possible, you next best option is to replace your roller shades entirely with brand new products.
Replacing Your Roller Shades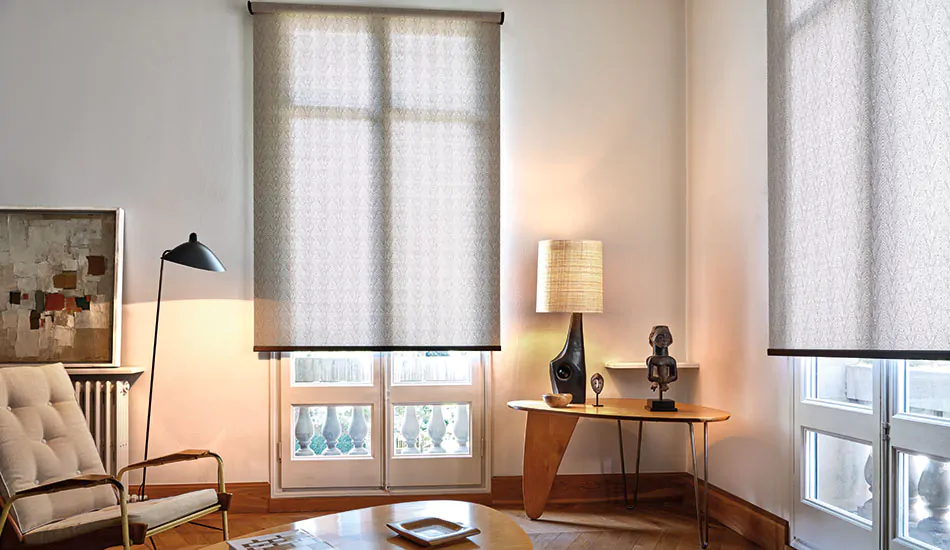 Replacing your roller shades entirely means removing your existing shades and installing brand new shades. While this may seem like a drastic step, it offers several benefits that fixing existing shades don't. Additionally, when you choose to replace your existing shades with upgraded products, you garner even greater benefits for the long term.
If installing new roller shades yourself, always be sure to review the installation instructions before getting started. READ THE INSTALL GUIDE
General Benefits of Replacing Your Roller Shades
Replacing your existing roller shades with any new roller shade, whether of similar or greater quality, includes:
Confidence in what's new as repairs are highly unlikely any time soon
An updated look thanks to fresh colors and patterns brought in with the new shades
Peace of mind with some level of warranty to protect your purchase, with The Shade Store offering a Limited Lifetime Warranty
If you're looking for greater confidence in the quality of your roller shades as well as a more custom, tailored look to your windows, upgrade your Roller Shades to a higher-quality product.
Benefits of Upgrading Your Roller Shades
Upgrading your roller shades means replacing your existing shades with higher quality products, like custom Roller Shades from The Shade Store. Benefits of this approach include:
Greater confidence in the quality and longevity of your shades, thanks to the handcrafted, superior components used in construction
Less hassle with measurements thanks to free measurements with our qualified professionals — and we'll come back to install, too (labor charge included with the purchase of our products)
More options and customizations so you can get just the right look and functionality for your windows
Free swatches so you can compare all your favorite materials at home
Help with choosing the right product, material and control mechanism for your needs with complimentary design assistance from our talented Design Consultants
Greater peace of mind with a Limited Lifetime Warranty that protects against manufacturer defects
Explore All Your Roller Shade Options & More
With an understanding of roller shade parts, you're ready to decide on your next step in the process. If you're looking to upgrade your roller shades to custom, handcrafted products from The Shade Store, visit your local showroom. You'll be able to explore all your options for Roller Shades, including materials and control mechanisms like motorization. Plus, you can connect with our Design Consultants who can help answer your questions. Visit us today to find the perfect custom window treatments for your home.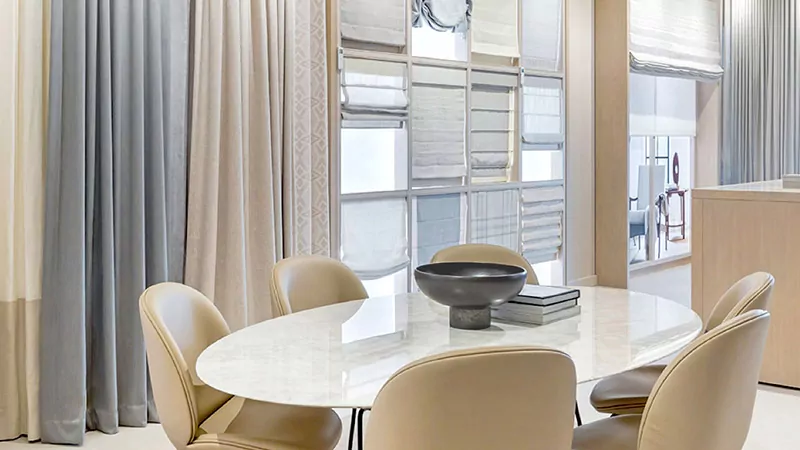 FIND A LOCAL SHOWROOM NEAR YOU
Visit your local showroom for interactive displays of all our products, 1300+ material swatches and helpful Design Consultants ready to assist you.