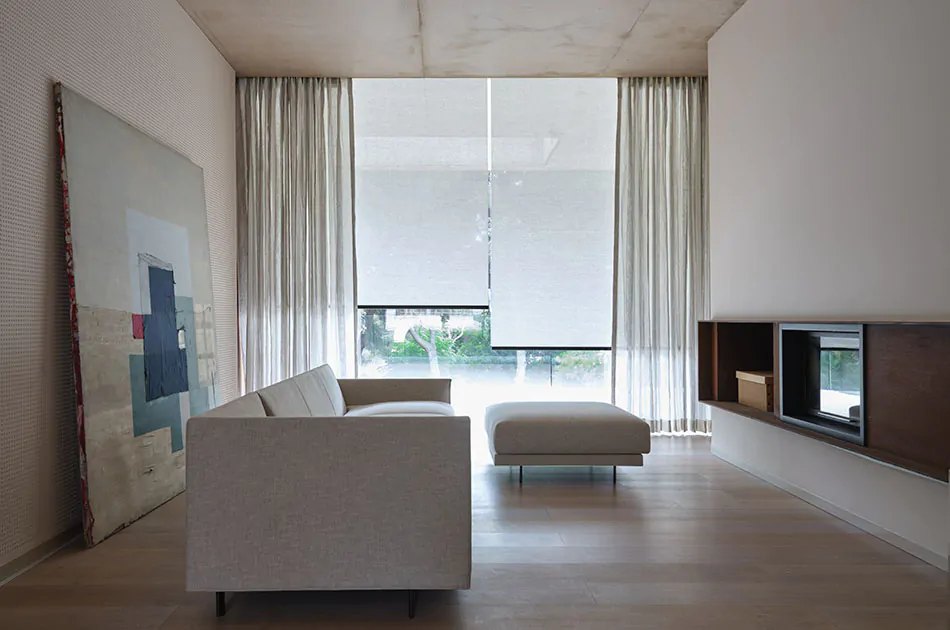 Minimalist Window Treatments: Ideas & Tips
If you're looking for minimalist window treatments, you want subtle, sleek and efficient designs that suit your minimalist home. Minimalist window coverings come in a wide range of product types from chic Roller Shades to linear Wood Blinds to soft, elegant Drapery.
To find the right minimalist window treatments for your home, it's important to first refresh yourself with the characteristics of the minimalist aesthetic style. Then, learn how you can apply the characteristics that most resonate with you to your window treatment design. Finally, explore curated interiors with minimalist window coverings for ideas and inspiration to drive your own design.
What Is a Minimalist Aesthetic Style?
The minimalist aesthetic style is all about the adage "less is more." Emerging in the 20th century as a direct contrast to the highly decorative styles of the past like Victorian architecture and expressionism, it shifts focus away from ornamentation and toward the essentials. Minimalism champions open, uncluttered spaces and simple shapes with an emphasis on practicality. To this end, minimalism and functionality go hand in hand, and every element of a room is chosen with intentionality. The result is a serene, soothing space that is anything but stark and boring.
Key characteristics of minimalism include:
Clean, simple lines and shapes
A focus on functionality
No or minimal ornamentation
Monochromatic, neutral color scheme with color used only as an accent
A strong sense of intentionality, where every element of a design is chosen for a specific place and purpose
An emphasis on natural light
Value placed on craftsmanship and quality materials like concrete, steel, glass and wood
Tips for Choosing Minimalist Window Coverings
With an understanding of the characteristics of minimalist design, learn how to apply them when choosing your minimalist window treatments.
Color: Neutrals & Soft Colors
Minimalist design typically uses neutral tones like black, white, grey and beige as primary colors in its color scheme and your home likely follows this same scheme. For a subtle effect, choose a neutral tone for your window treatments that matches closely to the color of your walls or window trim so that it blends in seamlessly. For contrast to accentuate the clean lines of your window and window covering, choose a darker or lighter tone from your walls or window trim.
Explore Neutral Tones
Start your search for the perfect neutral tone with our Most Popular Collection which features inviting whites, greys and beiges.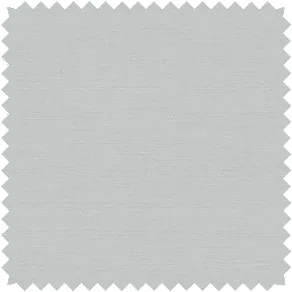 techno in mineral
This light pastel green adds just the right amount of subtle color to your space. Available for Roller Shades.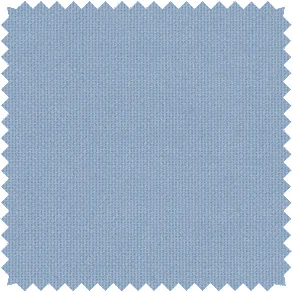 bond in Sky
A light sunny blue, Sky is a cheerful accent color for your room. Available for Roller Shades.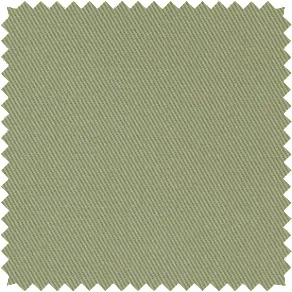 cotton in willow
This leafy green is a light, fresh accent color for your space. Available for Roman Shades and Drapery.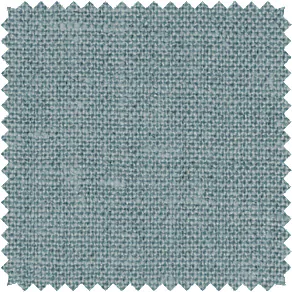 luxe linen in ciel
With both green and blue tones, Ciel offers a refreshing look. Available for Roman Shades and Drapery.
Style: Clean, Simple Lines
Some styles of window treatments are more ornate than others, such as Pleated Roman Shades with their lush, exuberant pleats vs sleek, clean Roller Shades. When selecting your minimalist window treatments, stick to styles with clean, simple lines, which can be found in many types of treatments, including drapery. Getting the minimalist window coverings you want is all about selecting the right style and customizations.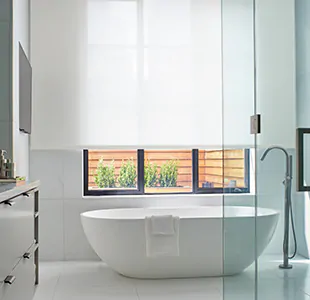 shades
Shades with simple styles can be found in nearly every category including Roller and Solar Shades, Roman Shades, Woven Wood Shades and Cellular Shades.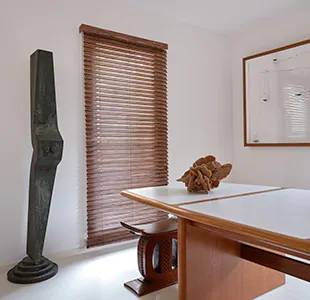 blinds
All blinds feature clean, linear designs, but the trick to choosing minimalist blinds is the color and finish. Stick to painted wood looks or sleek metal for the simplest aesthetics.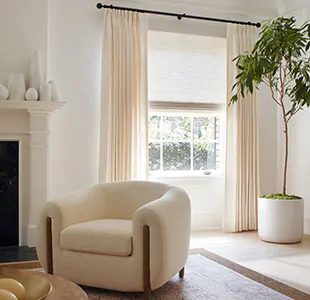 drapery
Even drapery, with the right choices, can give you a minimalist look. Stick to simple pleat styles like Ripple Fold, Tailored Pleat and Grommet Drapery for a clean, simple look.
Control Type
While you may not immediately think of control types when designing minimalist window treatments, they actually play a big role in your design. Control types with cords and chains such as cord lock control and continuous loop control, will make your windows look busy, even with a simple window treatment. To capture a sleek design, and embrace the minimalist characteristic of focusing on functionality, go for cordless or motorized controls.
Minimalist Window Treatment Ideas
With some basics for selecting minimalist window coverings, you're ready to see how those selections come to life in curated minimalist spaces. Explore these minimalist window treatment ideas for inspiration for your own designs.
Sleek Solar Shades for a Light-Filled Modern Kitchen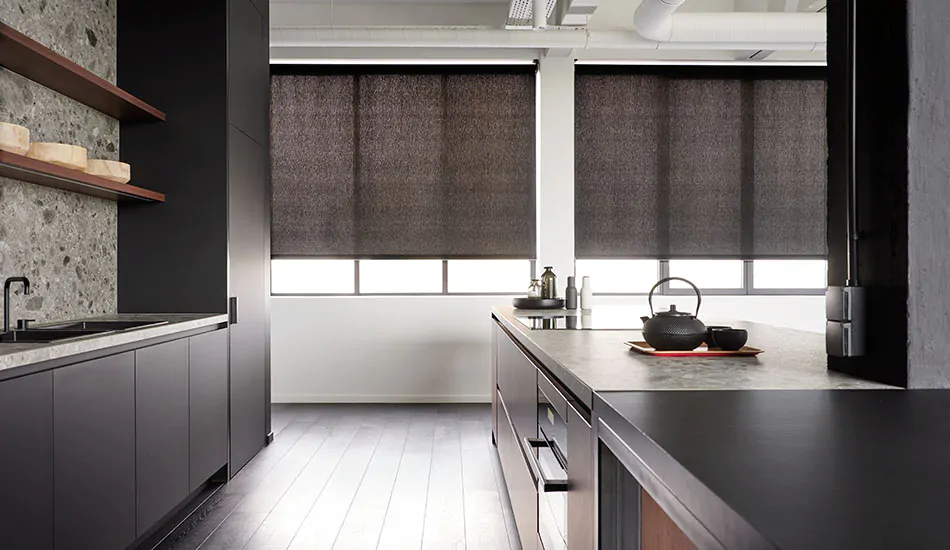 For windows in a light-filled kitchen with modern and minimalist aesthetic elements, consider sleek Solar Shades for your minimalist window treatments. Solar Shades help you embrace the natural light in your space while blocking UV rays that cause glare and heat buildup. Reducing heat buildup is especially useful for a kitchen where cooking can quickly elevate temperatures. The practicality and chic, understated design of Solar Shades make them a great choice for your minimalist window coverings.
When choosing the material and color for your Solar Shades, think through your kitchen's color scheme and how much privacy you need your shades to provide. For instance, for a dark-toned kitchen with dark greys and wood tones, choose a matching dark color for your shades for a cohesive look. Depending on the level of privacy you need, you can choose Solar Shades with varying levels of openness or transparency, from about 1% to 10%, with 1% being the lowest level of openness and 10% being highest. A shade with higher transparency may provide a bit less privacy, but it also allows you a clearer view to the outdoors, which can be ideal for a kitchen with a great view.
Soft White Drapery for Tall Windows & Glass Doors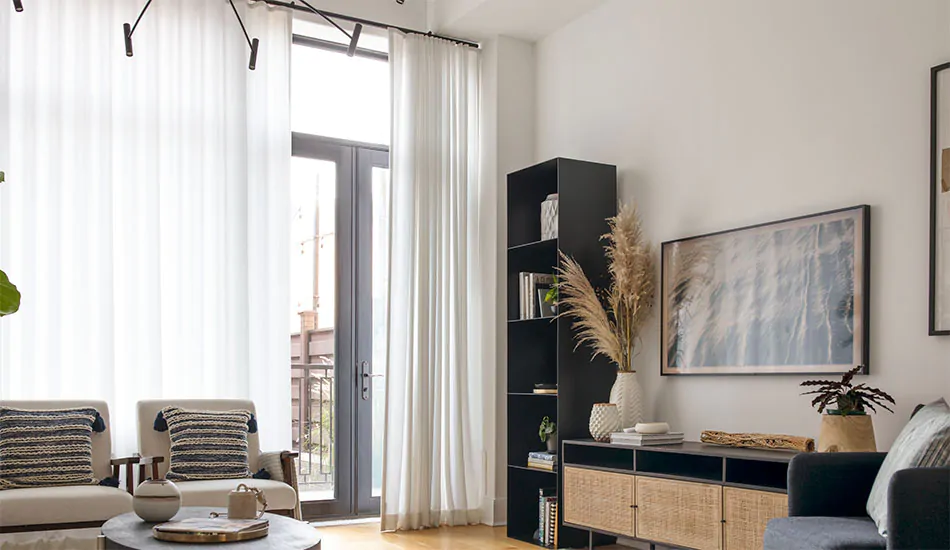 Drapery may be thought of as too elegant to work as minimalist window treatments, but in truth, there are Drapery styles that suit this style well. And for wide and tall windows or glass doors, drapery is sometimes the most practical solution.
To choose minimalist-styled drapery, Ripple Fold Drapery gives you the most modern, simplest design. Plus, since it operates on a track system, you'll enjoy easy functionality, even on tall windows. To keep your drapery subtle, choose a color that blends into your walls — for white walls, choose white drapery; for dark walls choose a dark matching color. Especially when covering tall windows or doors, drapery colors that blend with your walls create a truly cohesive look when the drapery is closed.
To add definition and accentuate the height of your drapery and ceiling, choose hardware in a contrasting color. For instance, black hardware against white drapery and walls delivers a defined linear look. Plus, it can help tie in other black elements of your design such as a light fixture, window trim or furniture.
Layered Blinds & Shades for a Linear Look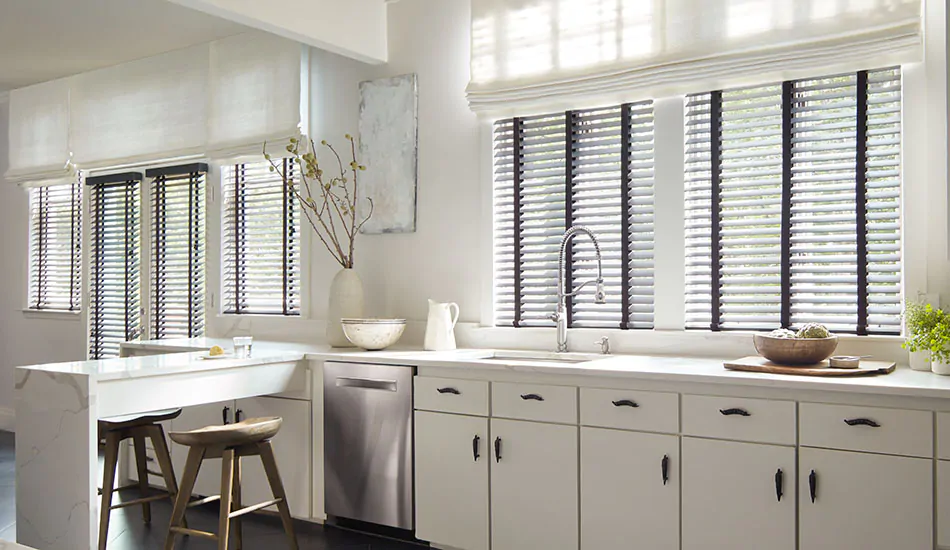 Any windows with lots of natural light filtering in may benefit from layered minimalist window treatments to give you greater control over your light and privacy. For a kitchen with tall windows above the counters, for instance, consider a combination of Blinds and Shades for a clean, linear look and excellent functionality. Wood Blinds with 2-inch slats provide a clean, linear look and allow you to tilt the slats for more or less light and privacy. Layer simple, modern shades like Flat Roman Shades over your blinds to give you another way to control your light and privacy as well as the option to simply for your aesthetic by covering the many lines created by the slats.
When choosing the colors and materials for your blinds and shades, take into account your overarching color scheme to help you decide what will best complement your space. For a modern, white-washed kitchen with dark accents, for example, consider incorporating both the light and dark into your minimalist window treatments. Black slatted blinds help accentuate the linear aesthetic against the white walls, while white shades blend into your walls, giving you a clean, understated look whenever you want to tone down the contrast.
Monochrome Layered Shades & Drapery on Tall, Wide Windows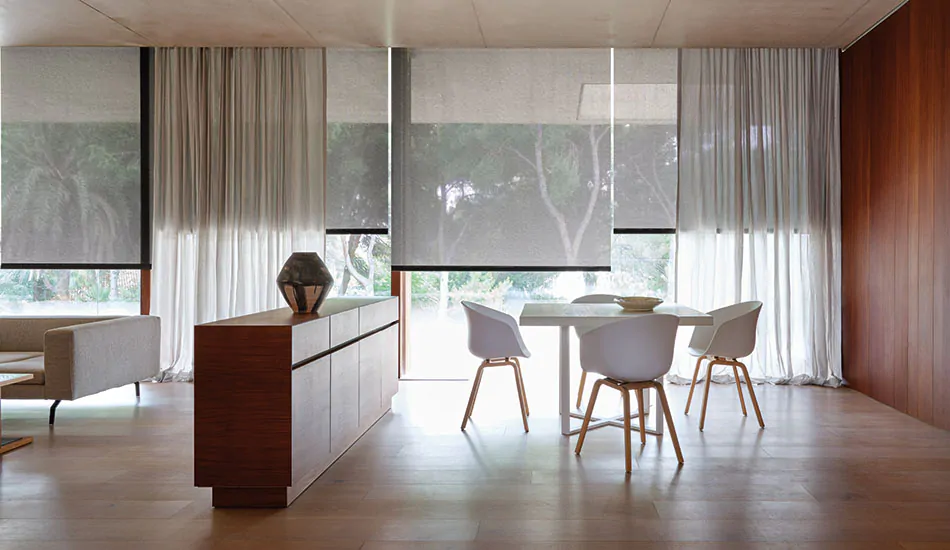 Floor-to-ceiling windows are a popular choice in minimalist architecture, for good reason. They embody many of the key characteristics of minimalism with their subtle, barely-there design and total openness to natural light. These types of windows lack ornamentation and instead let the outdoors and the rest of the interior design do the talking. So, what sort of minimalist window treatments suit these types of windows? Try light-toned, monochromatic Solar Shades with an open weave of 5% or more paired with sheer Drapery.
The sheer, near transparent materials of the Solar Shades and sheer Drapery stick to the barely-there theme of the large windows, while still providing some sun protection as well as privacy. Choosing a light, neutral tone like a light grey or beige helps the materials blend into the natural light and gives them a subtler profile. With these minimalist window treatments, your outdoor view and other interior design choices remain the star of the show.
Find the Right Minimalist Window Treatments Materials
With a better understanding of minimalism as well as inspiration for minimalist window treatments, you're ready to take the next steps in planning for your own design. Start by ordering free swatches of your favorite materials that you can compare at home to see how each suits your existing interior design. Be sure to observe each in different lighting to get a true sense of the color and texture. Not sure which materials to choose? Begin your search for the perfect fit with our Most Popular Swatch Collection, filled with elegant neutrals perfect for minimalist window coverings.
EXPLORE OUR MOST POPULAR SWATCHES
Not sure where to start your material search? Order our most popular swatches for free to see what's in style — and maybe find your new favorite.