How to Choose Window Treatments: a Step-by-Step Guide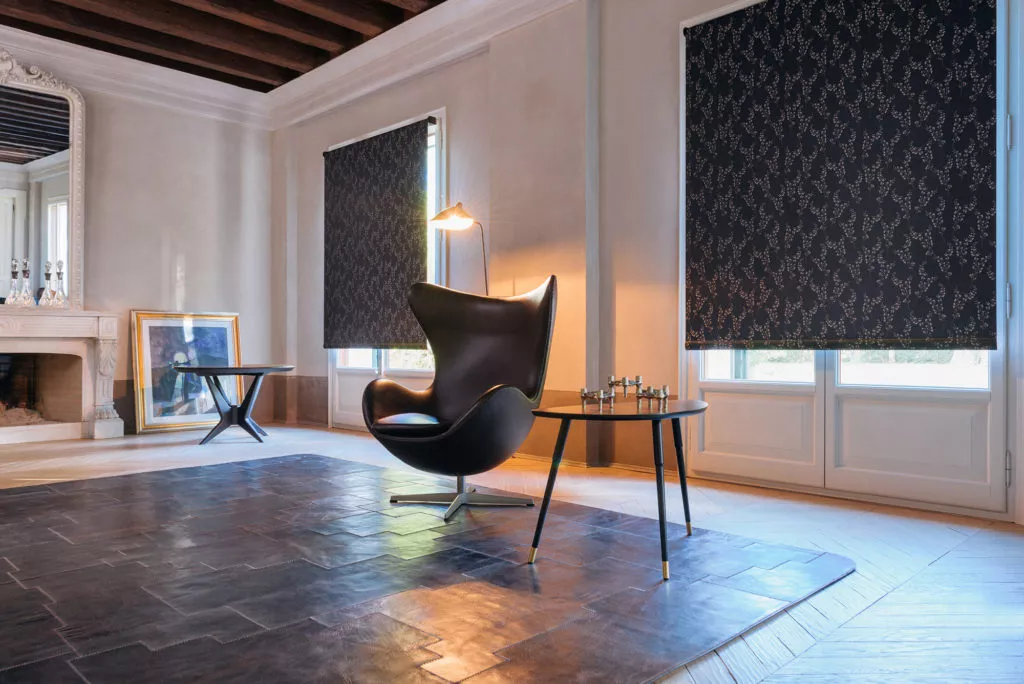 When faced with a blank slate and endless options, settling on a window treatment style can be tough. That's why we've put together this step-by-step guide to help you choose the right window treatment based on functionality, privacy, usage, and budget.
Step 1: Functionality
First, determine how your shades or drapes need to function. Select one of the following three options, considering whether you are dressing windows, doors, uniquely shaped windows, windows with obstructions, etc.:
Up and down
Side to side
Tilting
Up and down can apply to many types of windows and includes most shades, such as Rollers, Romans, Solars, and Cellular Shades. The side to side control applies to Drapes, as well as Vertical Blinds often used to dress sliding glass doors or large expanses of windows. Tilting describes how Wood Blinds and Metal Blinds can be tilted open or closed with the pull of a cord or the twist of a wand.
Step 2: Privacy
How much privacy do you need your window treatments to provide? This depends on how close your neighbors are, how much natural light you want to allow or block, and the view from your window.
Minimal privacy – maintain the view
Light filtering – moderate privacy
Blackout – full privacy
Solar Shades are ideal for minimal privacy needs, as they can reduce glare and UV rays while preserving a beautiful view. Sheer shades and drapes also fit into this category. Light filtering window treatments provide some privacy, while still allowing sunlight to filter through. Blackout shades and drapes are lined or made with blackout materials, and provide full privacy and light blockage.
Step 3: Usage
Now it's time to decide how often you will open and close your window treatments. Some treatments are primarily decorative, while others are well suited to daily use.
Frequently/Daily
Occasionally
Rarely
The simple mechanism of Roller Shades and Solar Shades make them an excellent choice for frequent use, so you could open them every morning and draw them closed every night. Ripple Fold Drapery and Flat Roman Shades are just a few more treatments that are easy to operate and will withstand frequent motion.
If your windows that are opened and closed every day, or you have large and hard to reach windows, consider our new Motorization Made SimpleTM collection. Our powerful, quiet motors allow you to control multiple window treatments at once, set favorite positions, and schedule timers.
For decorative styles that are rarely closed, peruse the soft folds of Tulip Roman Shades and Relaxed Roman Shades. For drapery, try Goblet, Inverted Pleat, and Grommet Drapes for gorgeous ornamental designs.
Step 4: Budget
The last step in determining the best window treatment for your home is setting a budget.
Both the window treatment style and the material you choose will impact the cost of your treatments. When customizing your shades, blinds, or drapes on The Shade Store website, you can see price groups A, B and C next to each material type, representing low, moderate, and higher budgets. Our Design Consultants are always happy to help you choose materials as well.
Answering these questions before you begin window treatment shopping will help you have an idea of which styles are right for your home. We would love to help you with your project, by phone at 800.754.1455, email, or at one of our nationwide showrooms.