How Cordless Blinds and Shades Work
Cordless blinds are functional, easy to use, and help you create a clean, modern style in your home. Learn more about how cordless blinds and shades work so you can decide if they're the right window treatments for your home.
What are Cordless Blinds?
Cordless blinds are a very popular window treatment style because they are easy to use and have a clean look without visible hanging cords and strings. Cordless blinds are an extremely versatile window treatment option; you can use them in several different applications like solar shades, light-filtering shades, blackout shades and more. As a result, cordless blinds are an ideal choice for many different rooms in your home.
How Do Cordless Blinds Work?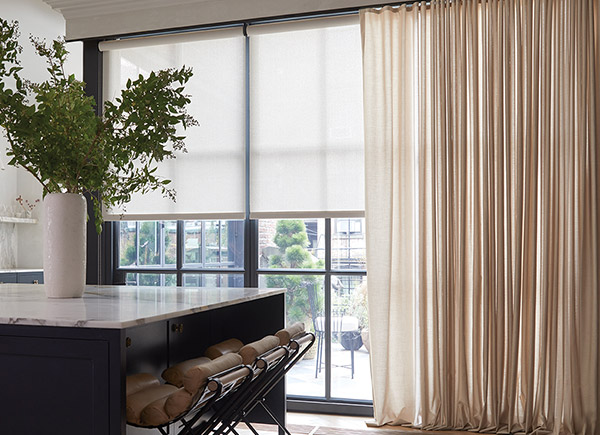 Cordless blinds aren't truly "cordless," they do still rely on cords to function. However, these cords are usually inside the fabric or slats in order to hold the window treatment together. They have a unique cordless blinds mechanism that allows them to function seamlessly.
To understand how cordless blinds work, think of an elevator, or a pulley system. Cordless blinds and shades usually have a lift or tension mechanism inside the headrail or bottom rail. The cords move around inside the mechanism to allow you to raise and lower the blinds as needed.
How to Lower and Raise Cordless Blinds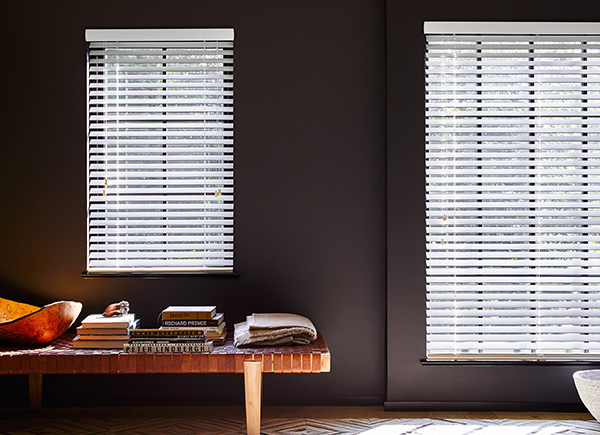 If you're not sure how to use cordless blinds, rest assured, they're one of the easiest window treatments to operate and control since you don't have to worry about strings or chains. If you want to know how to lower cordless blinds, all you need to do is pull down on the bottom rail of the blinds. Conversely, to raise cordless blinds, simply place your hand under the bottom rail and gently raise it up.
Benefits of Cordless Blinds
If you're comparing window treatment options, you may wonder are cordless blinds better than "corded?" Cordless blinds have some advantages over their corded counterparts. Because they're easy to use and have a modern look and style, cordless blinds and shades are an excellent choice for many new or newly-renovated homes. Cordless blinds may also be the better choice for a kids' room or playroom because they don't have cords or chains. We offer several cordless products that have received the 'Best For Kids' Certification, which is the highest safety accreditation in the industry.
Shop for Cordless Blinds Today
Interested in finding cordless blinds for your home? The Shade Store offers cordless blinds in 10 different product styles, and each product can be custom-made for your specific window size and your choice of fabric.
Visit one of The Shade Store's 85+ locations nationwide to meet with a designer or to schedule a free measurement to purchase cordless blinds and shades for your home.