When choosing blinds for a home, it's important to decide if you need inside or outside mount blinds. The difference between outside mount vs inside mount blinds is not only visual, there are also differences in setup and functionality. There are pros and cons to both inside and outside mount window treatments, and this post will help you decide which one is the right fit for your home.
Outside Mount Blinds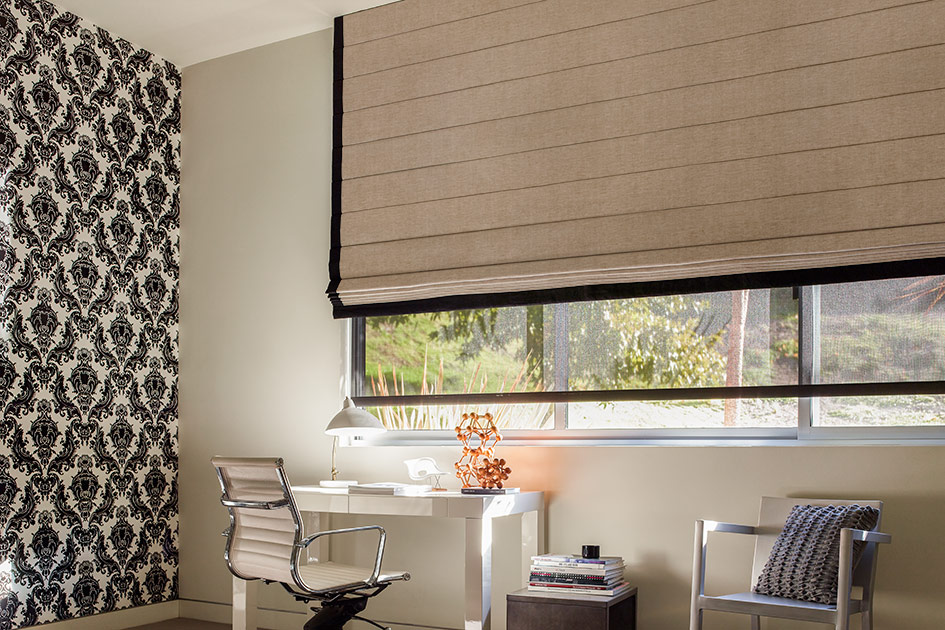 As the name implies, outside mount blinds are installed outside of the window frame, usually on the trim or above the window. Since outside window blinds do not have to fit within any parameters, they provide more flexibility when choosing window treatments for your home.
Benefits of Outside Mount Blinds
There are several benefits that come with outside mount blinds. Here are some of the main reasons why outside mount blinds are a great choice for your home.
Make windows look larger and ceilings higher
Since outside mount blinds hang outside the window, you have the freedom to place them as high or low as you want. This can create the illusion that the window is larger. Blinds that hang above the window closer to the ceiling can also make the ceiling look taller and the room look bigger.
Block out more light and provide full coverage
Since outside mount blinds cover more of the window and frame than inside mount blinds, they provide more light coverage. If your primary goal is sun protection, then outside mount blinds may be the right choice for you.
Need less accurate window measurements
Since outside mount blinds aren't required to fit into a frame, they offer more flexibility when taking measurements. While it's still important to take accurate measurements (or to enlist the help of a professional), if your measurements are slightly off, you can still hang your blinds without any issues.
When to Choose Outside Mount Blinds
In addition to these benefits, there are also some scenarios where outside mounted blinds just work better. Here are some specific use cases for outside mount blinds.
If you need to cover a door
If you need to cover a door with blinds, then you should use outside mounted blinds. Doors do not have the frame depth needed for inside mount blinds, so outside mount window treatments are the best option.
If you have shallow windows
Outside mount blinds are a great choice for shallow windows that have a small frame depth, as outside mount blinds don't have to fit within the frame.
If you want to cover the window trim
Outside mount blinds can even help you save some money on redecorating or refinishing. If you have an old or damaged window trim, outside mount blinds will cover the frame and window trim completely.
If you're choosing blackout options
If you're installing blackout window treatments to block unwanted light, then you should use outside mount blinds. Mounting blinds outside the window frame will give you more light coverage than blinds that hang from the inside.
Inside Mount Blinds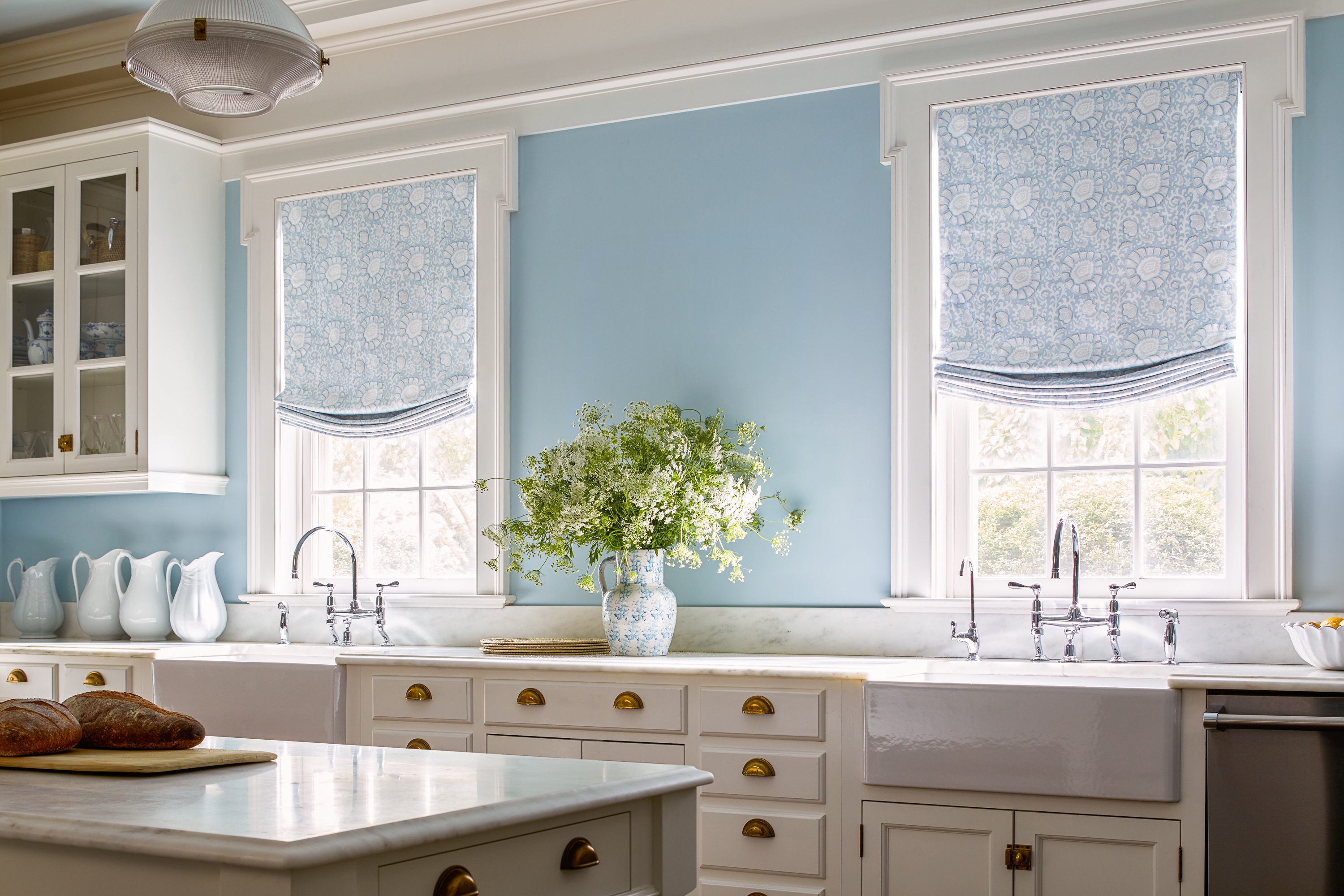 Inside mount blinds are installed inside the window frame. This mounting style is more traditional and is generally the primary installation method for blinds.
The Benefits of Inside Mount Blinds
Inside mount window treatments come with their own benefits, which makes them a popular choice for homeowners. Here are some of the primary reasons to choose inside mount blinds.
Provide a clean, minimalist look
Since inside mount blinds sit inside the window frame, they provide a styled, finished look.The ends of the blinds are tucked neatly inside the frame, which offers a minimalist aesthetic which many homeowners desire.
Take up less space
Inside mount window treatments take up less space in the room and make it easier for you to use the window sill for shelving or design accents. If you're looking for window treatments for a smaller room, inside window mounts may help provide some needed additional space.
When to Choose Inside Mount Blinds
There are some instances where inside mount blinds are the favorable choice, here are some reasons you may want to use inside mount blinds.
If you're layering window treatments
Have your heart set on a luxurious set of puddled drapery? Inside mount blinds are a great choice when layering window treatments, such as blinds and drapes, since the blind brackets won't get in the way of the drapery rods. You can install multiple window treatments without worrying about a messy look or limited functionality.
If you want to show off your home's woodwork
Unlike outside mount blinds, which are great for covering trim and window frames, inside mount blinds are a fantastic option to show off the window frame and trim in your home. Inside mount blinds help you display the beauty of your home.
Get Expert Design Advice Today
Ready to find the perfect window treatments for your home? Visit one of The Shade Store's 80+ locations nationwide to meet with a designer and choose the best blinds for your next home project.