When you stop into a showroom or call The Shade Store, our design consultants are ready and waiting to provide expert design advice and help you choose the perfect window treatments for your home. Please welcome back Liz Irwin, a design consultant in our Garden City, NY showroom. Liz will share some of her insights, tips, and answers to frequently asked questions here on The Shade Store Blog.
As a veteran design consultant, I have met many clients who live in homes that feel dark, and they want to know how they can brighten their spaces. For the most part, it's a matter of capitalizing on the light you do have. Some of the following tips will make sense, and others may surprise you. Here's how to brighten a dark room with regard to window treatments:
Expose as Much of the Window As Possible
Nothing will ever take the place of pure natural light. It seems counterintuitive, but even a sheer material that covers the whole window can muddy the light. While a sheer treatment still filters light into the room, it's filtering a dull, different quality of light into the room.
One of my favorite treatments for a dark space is a Roller Shade. Because it rolls up into a small diameter, it's almost as if the shade is not there when it's lifted. I also like a Roman Shade in a daintier material, because it will not obscure much of the window either. An XL Pleated shade in a light filtering material works, and also raises into a tight stack off of the window. If you have an excess of two or three feet of empty wall space on either side of your window, you can use Drapery to achieve what's known as a "clear view." This allows all of the Drapery to stack on the wall, leaving the window panes completely exposed when the drapes are open.
Treatments that I would avoid are: 1) Wood Blinds, especially dark stained ones, 2) Woven Wood Shades, which even in their inherent sheer nature absorb much of the light, 3) Double Cell Cellular Shades, which cut down on light due to their many layers of fabric, even in lighter colors, and 4) Draperies that will stack on top of your window glass.
Choose Light Materials, Both in Color and Weight
The lighter the color of your window treatment material, the more it will reflect light. The darker the color, the more it will absorb light. Sheer materials are preferable, but remember that, the quality of light coming through a sheer fabric is different than light coming through a fully exposed window.
Not all sheer materials are created equal, either. Solar Shades, for instance, are inherently sheer, but are specifically designed to block UV rays. As a result, solar materials will take away more natural light than  a fabric sheer. The same goes for Bamboo and Woven Wood materials.
For Roller Shades, I like the Spring, Thompson, and Fountain materials. For Roman Shades and Draperies, I recommend the Basket Sheer, Sheer Elegance, and Linen.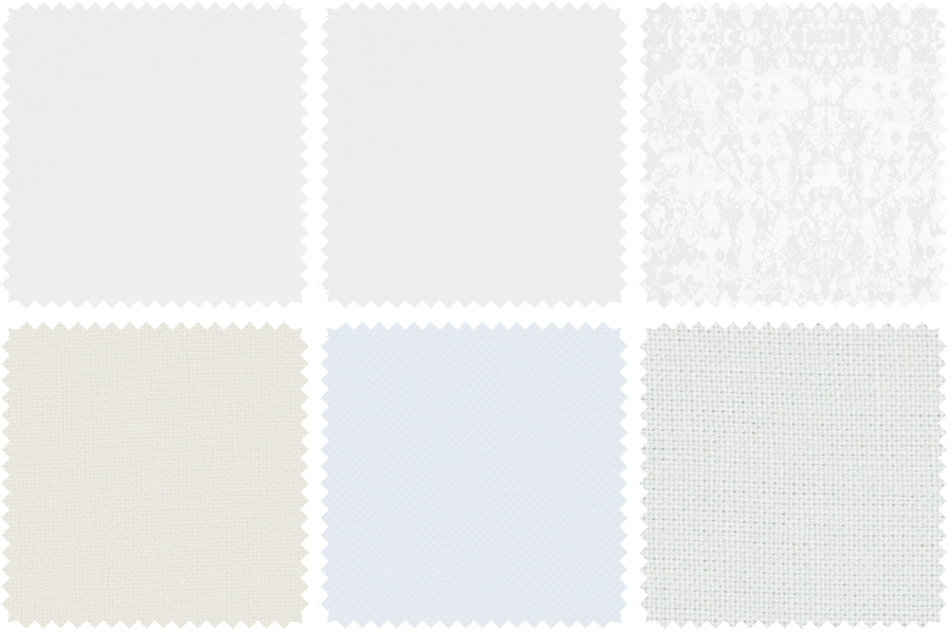 Use Bright Pops of Color and Metallics to Add Life
Another great way to make a space seem "brighter" is to add brighter colors and reflective metals into the design. A Roller Shade in Beaded Pearl with Chrome hardware, or Drapes and Roman Shades in Sheer Brilliance will reflect light back into the room, just like a mirror. If you're feeling bold, you could do a fabric like Diane Von Furstenberg's Cumulus in Sunset, or DwellStudio's Pantheon in Dandelion.
Use Our Expertise
Still unsure how to brighten your dark room? Give us a call, or stop into one of our showrooms, and speak with one of our design consultants. Our advice, our swatches, our photo renderings, our remote or in-showroom design consultations – they're all free! Let us know what you're after, and we'll take care of the rest.