How to Adjust and Operate Blinds
How to Adjust and Operate Blinds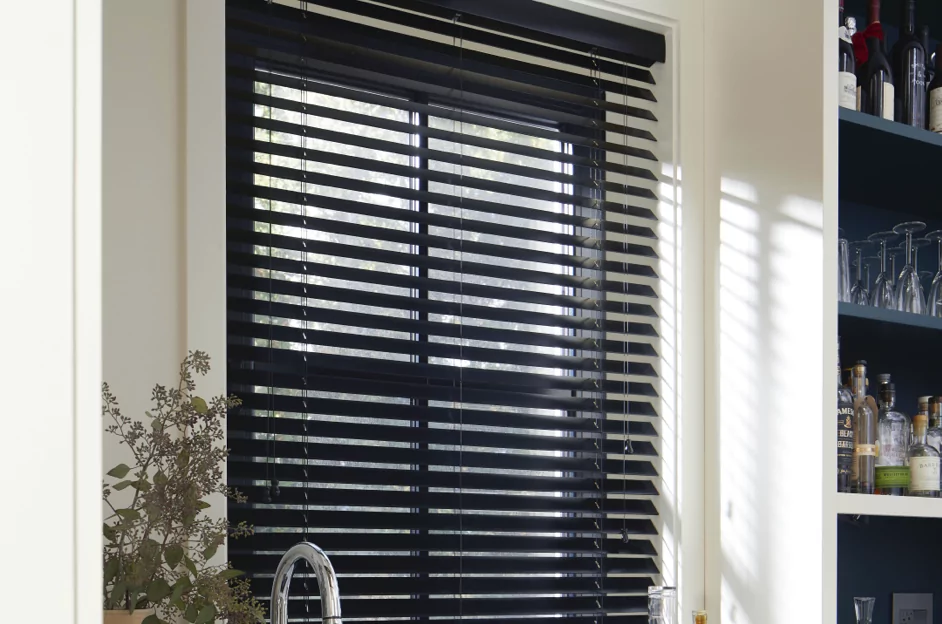 2" Wood Blinds — 2" Basic, Ebony
Blinds aren't only a simple and sophisticated addition to your home décor, but they also let you effortlessly control light and privacy in every space. In this post, we'll go over a few simple tips on how to adjust blinds for maximum privacy, light control and UV protection.
How to Adjust Horizontal Blinds
One of the most common questions homeowners have regarding how to adjust blinds is, "Should I close my window blinds up or down?" By design, window blinds' slats fit snugly together when closed to prevent light from getting through the slats. How you close your window blinds depends on what you would achieve in your space.
For Privacy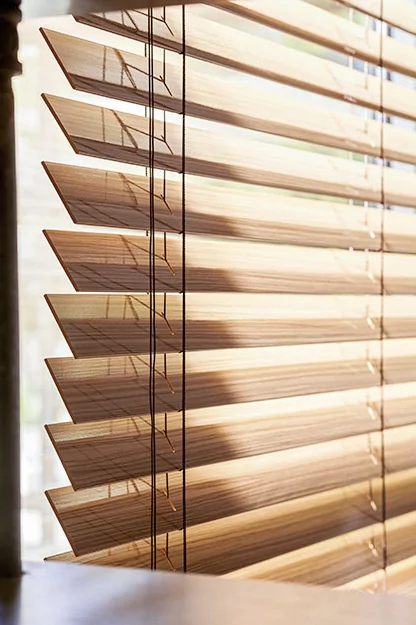 2" Wood Blinds — 2" Exotic, Zebrano
To achieve maximum privacy, we recommend adjusting your window blinds down. This position offers the most coverage.
For Summer Heat
To prevent harsh sunlight and uncomfortable temperatures in your home, we suggest keeping your window blinds fully closed during warm summer days. This also helps to keep your furniture, artwork and surfaces from fading and maintains cooler temperatures.
For Winter Cold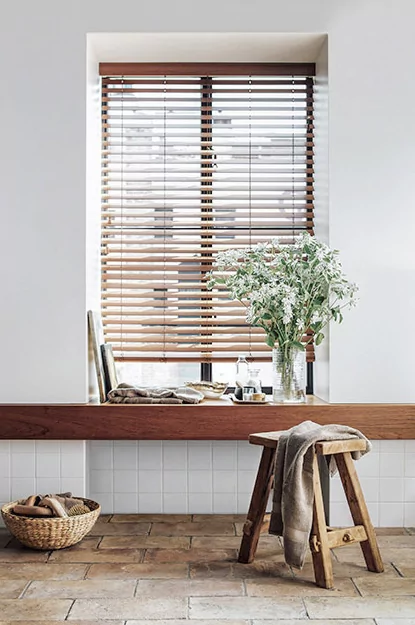 2" Wood Blinds — 2" Faux, Teak
During chilly winter days, you should open your window blinds to let the sunlight in and warm the room. However, if the forecast is cloudy, turn your window blinds down to add insulation and help keep cold outside air at bay.
For Light Control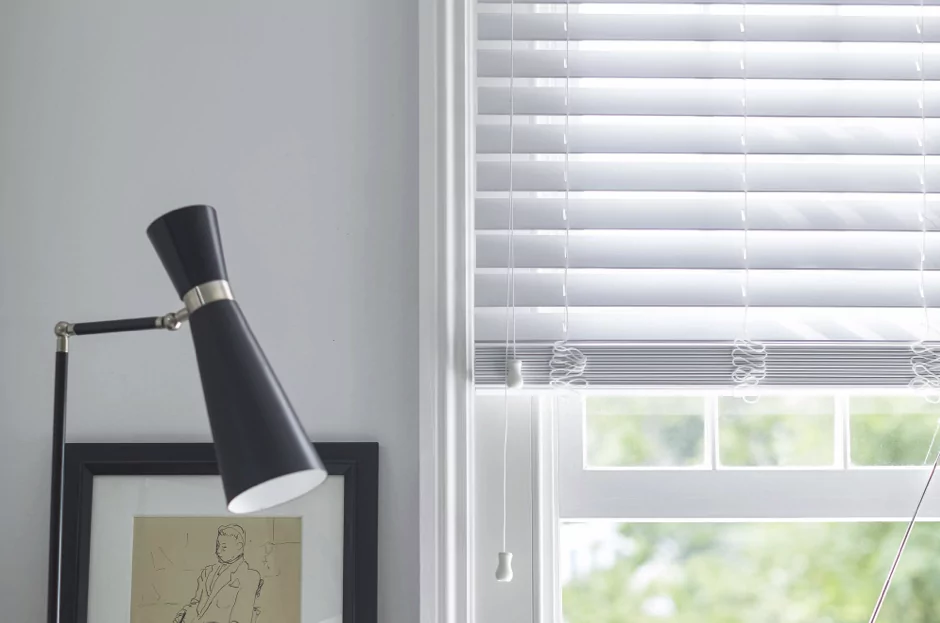 2" Wood Blinds — 2" Faux, Blanc
If you're looking to control natural light in your home, you should open your blinds partially or fully — depending on how much light you would like to enter. Opening your window blinds allows more light to enter the room and lets you adjust for glare.
For Aesthetic Appearance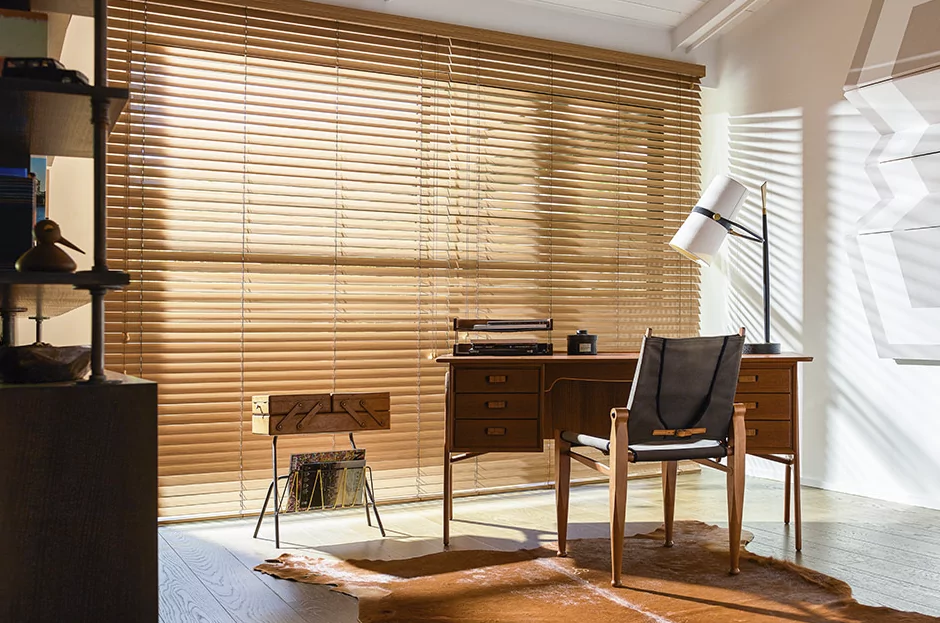 2" Wood Blinds — 2" Exotic, Zebrano
If temperature, privacy and light control aren't your main concerns and you would like to achieve the best overall window blind appearance, we recommend keeping them only slightly open. Downward-facing blinds provide clean lines and a pleasing appearance.
Find the Best Blinds for Your Home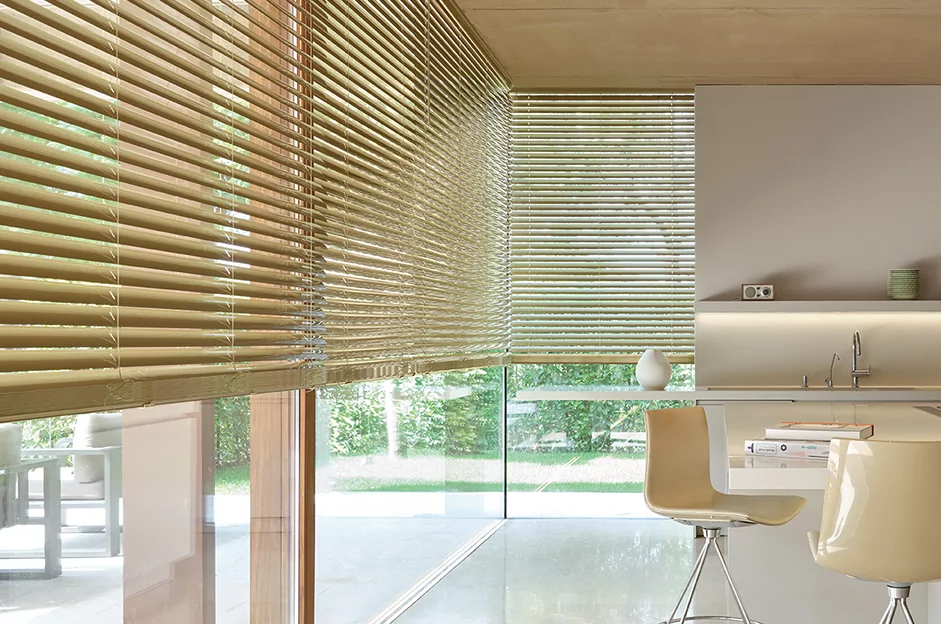 If you're looking for beautiful custom window blinds for your home or have questions about how to adjust blinds, we're here to help. Simply visit one of our showrooms nationwide to meet with an expert Design Consultant or shop online.