Window Treatments to Hide a Bad View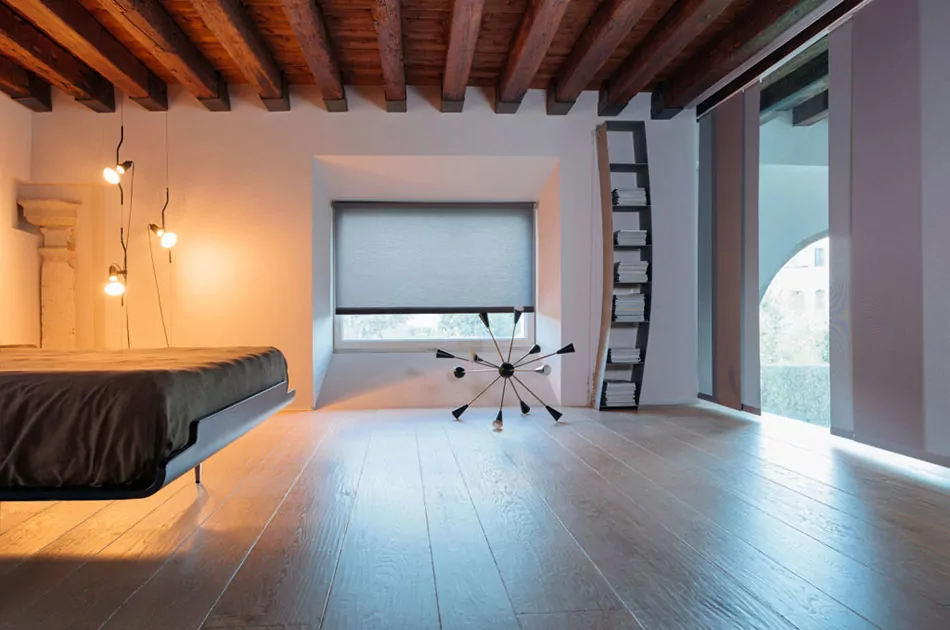 We can't all be graced with views of the ocean or the mountains from our abodes. If the view out of your window tends much more toward brick or neighbor than inspiring vista, we have just the right window treatments for you.
If your space is at ground level or sits close to another building, you may have concerns about privacy, or look out directly onto a stairwell or other structure. Enter our Light Filtering and Blackout window treatment collections: the perfect styles that will mask your unsightly view.
Roller Shades and Punchy Prints
From neutrals to bold brights, the Light Filtering collection for Roller Shades features 7 materials in more than 60 colors. These are solid color options in a variety of textures that add a moderate degree of privacy while maintaining the brightness of your window. For the pattern lovers, check out the new Novogratz materials for Roller Shades. These playful patterns are available in both light filtering and blackout varieties, and range from subtle gray and white designs like Pulse to unmistakable mustard and fuchsia like Bowtie in Vegas, shown below.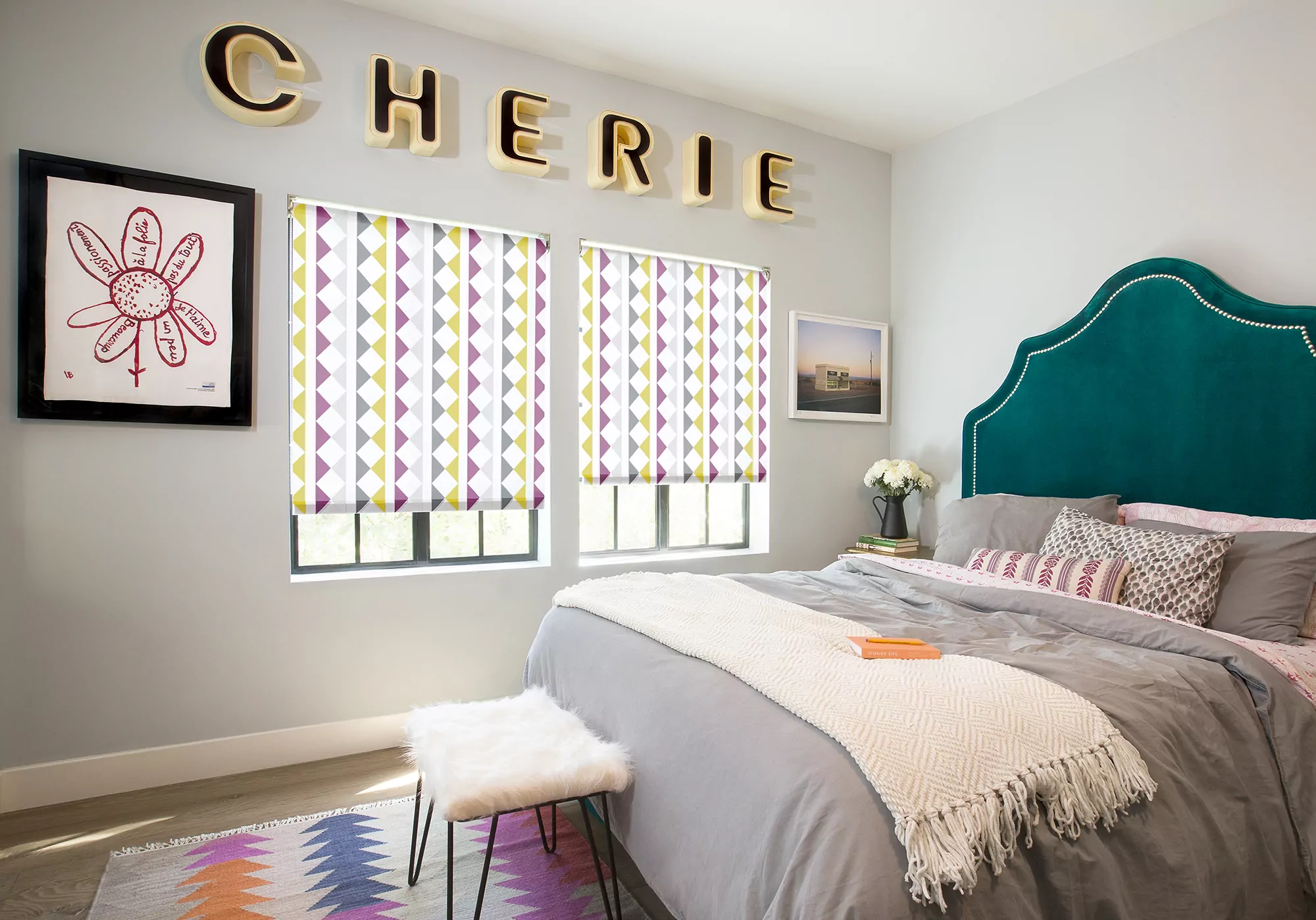 Blackout Roller Shades
You can also liven up your space with Blackout Roller Shades. These are ideal for bedrooms or bathrooms where privacy is of the utmost priority. These shades block light and create a dark environment for sleeping, watching TV, or working in a home office, and completely cover whatever is outside your window. Blackout materials are available in a wide range of colors, from solids like Bond to the subtle texture in Lola. And if you prefer some natural light during the day, simply raise your Rollers and their slim profile allows them to practically disappear into the top of your window.
Order some of our free swatches of any Roller Shade materials that sound interesting, and tape them up to your window so you can see how they change your view.