Let's Figure It Out: Bay and Bow Window Treatments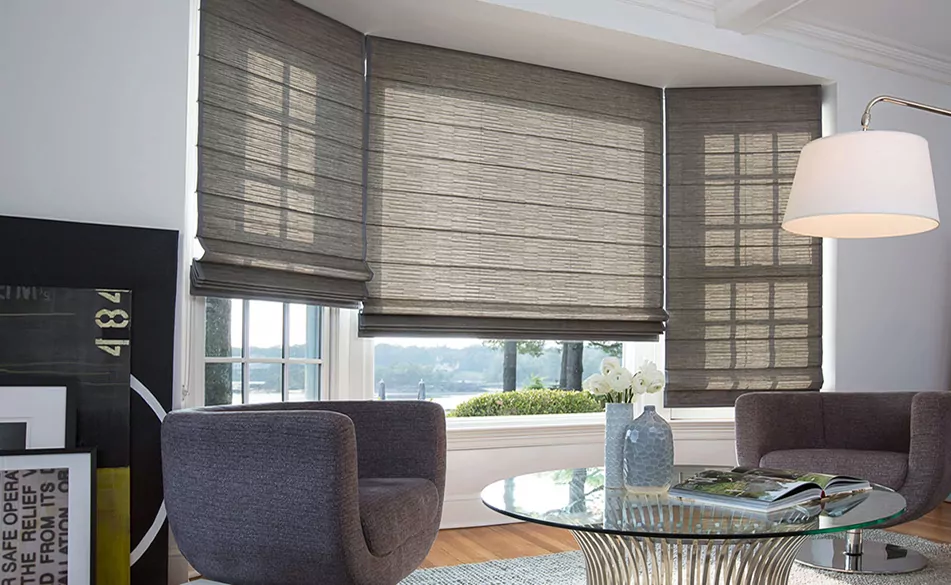 When you visit a showroom or call The Shade Store, our Design Consultants are ready and waiting to provide expert design advice and help you choose the perfect window treatments for your home. Please welcome Laura Roth, a Design Consultant in our Midtown, NYC showroom. Laura will share some of her insights, tips, and answers to frequently asked questions here on The Shade Store Blog.
Recently, I went for a walk around a particular neighborhood in Brooklyn filled with stately brick homes, many with bay and bow windows, I was surprised to see how many people covered those windows in plastic or aluminum blinds — or curtains that didn't cover enough of the window.
It's common for customers to ask for similar window treatments to what they've always because that's what they know — and I completely understand! But there are so many other beautiful options of window treatments for bay windows you should consider. At The Shade Store, we've got your windows covered, offering Roller Shades, Roman Shades, Woven Wood Shades, Wood Blinds, Drapery and more!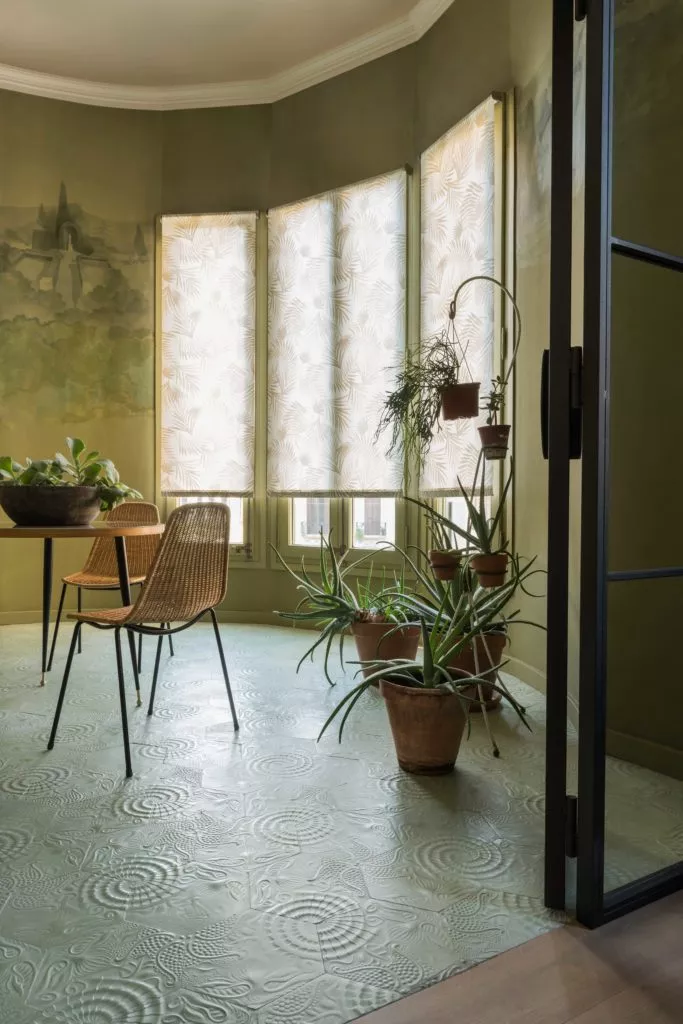 What's The Difference Between Bay and Bow Windows?
Bay and bow windows are actually much easier to dress than you may think. Though similar, bow and bay windows differ dependent upon the shape of the space where the windows meet.
Bay windows are typically set up in groupings of three windows — with two smaller windows on the sides and one larger window in the middle. They may also appear in groupings of five windows. The windows making up the larger bay window are angled toward each other.
Bow windows are usually grouped in 4 or 5 skinny windows — though you may find some bow windows in groupings of 6. Bow windows are rounded where the windows meet.
Though both window types can have different variations, most of the time you can update window treatments for bay windows and bow windows in the same way.
Horizontal Window Treatment with Ceiling Mounted Shades
Our recommended application for horizontal window treatments is to mount the treatment to the ceiling of the bay or bow itself — individually dressing each window. Another option is to combine the centermost windows into larger treatments. No matter which option you choose, mounting your window treatments to the ceiling inside of the bay or bow achieves a sleek, clean appearance and won't cut off the window itself. This helps make the room look brighter and larger.
There are a variety of horizontal window treatments including:
Roller Shades: 

Soften the natural light in your home or block it out completely with our Roller Shades. Featuring a variety of eco-friendly essentials and modern designs, this collection has the perfect options to suit your unique sense of style. (This is one of my favorites in a bay or bow window for its clean lines and versatility.)

Roman Shades: 

Showcasing made-to-layer materials in light-filtering and blackout options, our Roman Shades bring striking sophistication to the window.

Woven Wood Shades: Featuring sustainably sourced, all-natural grasses, woods and bamboo, this collection is crafted to complement interiors of all types. (I highly recommend our new Artisan Weaves Collection.)
Wood Blinds:

Showcasing sustainably sourced all-natural woods, sleek metal styles and versatile wood alternatives, this collection lets you control light with unparalleled character. (This is my other personal preference for its classic look, flexibility of function.)

Cellular Shades: 

Clean and contemporary in light-filtering and blackout options, this collection is designed to improve insulation and help regulate interior temperatures.
A major benefit of a bay or bow window is to make a room seem larger and brighter than it really is, so if you do hang one giant window treatment across the entire span, you may cut off that depth, visual interest and light — effectively making the room feel smaller and darker.
Vertical Window Treatment Mounted Outside the Window Opening
You also have the option to cover your bow or bay windows with Drapery or Vertical Blinds.
Drapery is always a gorgeous, luxurious option of bay window treatments. Just make sure you have one to two feet of space on either side of your bay or bow window so you can get the drapery entirely out of the way when open.
Vertical Blinds provide a clean, sleek line and the same air of elegance — as well as an element of modernity. Again, you're going to want a good amount of empty wall on either side of your bay or bow windows for when you open your blinds.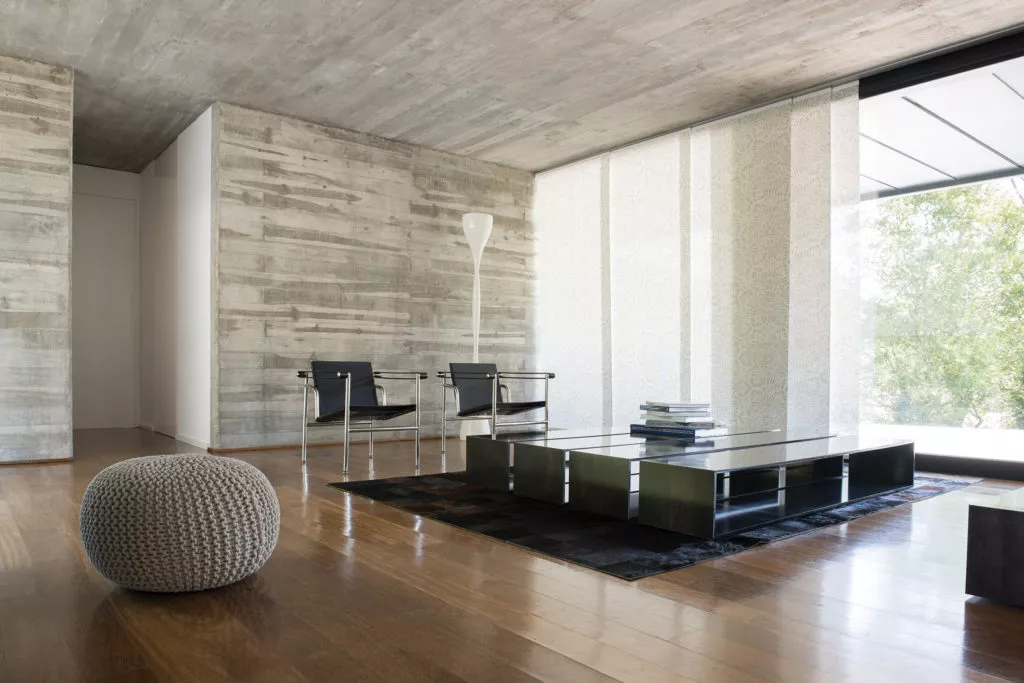 Valances for Bay Window Treatments
Another way to add a touch of elegance to your bay window treatments is with Valances and Cornices. Made of quality hardwood and covered in our beautiful exclusive materials, they're the perfect finishing touch.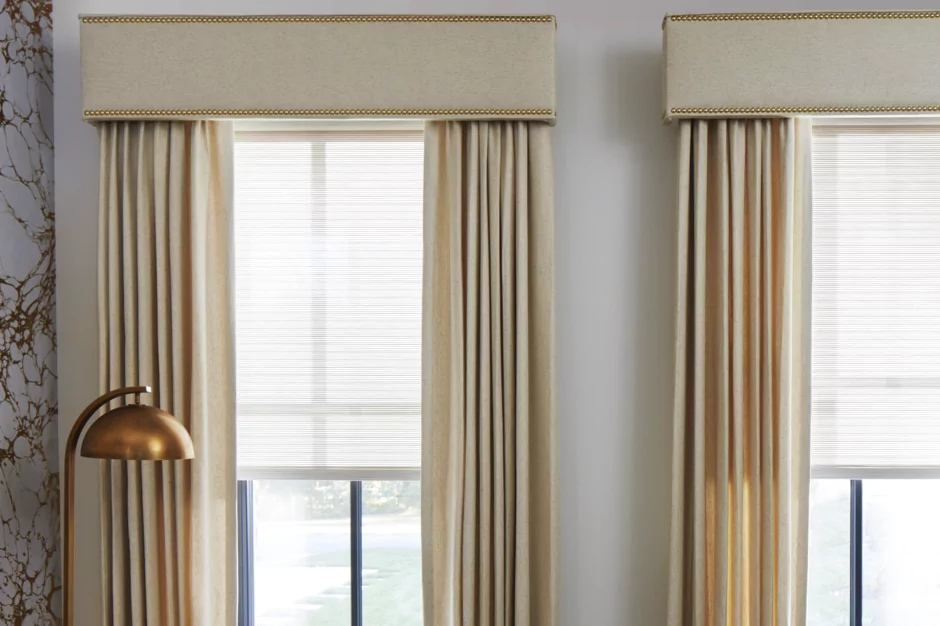 Layered Window Treatments for Bay Windows
The best way to introduce elegant depth and texture to your space is by layering your bow or bay window treatments. Solar Shades layered with Drapery is a popular layering option I would recommend. Layering instantly draws the eye toward the window, creating a stunning centerpiece in the room and framing your view flawlessly.

Inner Layer: Solar Shades — 10%, Black / Outer Layer: Cubicle Drapery — Holland & Sherry Dashing Stripe, Palomino
We're at Your Service
Have questions about window treatments for bay windows or bow windows? Give The Shade Store a call at 800.754.1455 or visit your local showroom to speak with one of our Design Consultants. You can also order free swatches to experience all the materials you're interested in. Anything you need — we're here to help.