How to Begin Your Window Treatment Project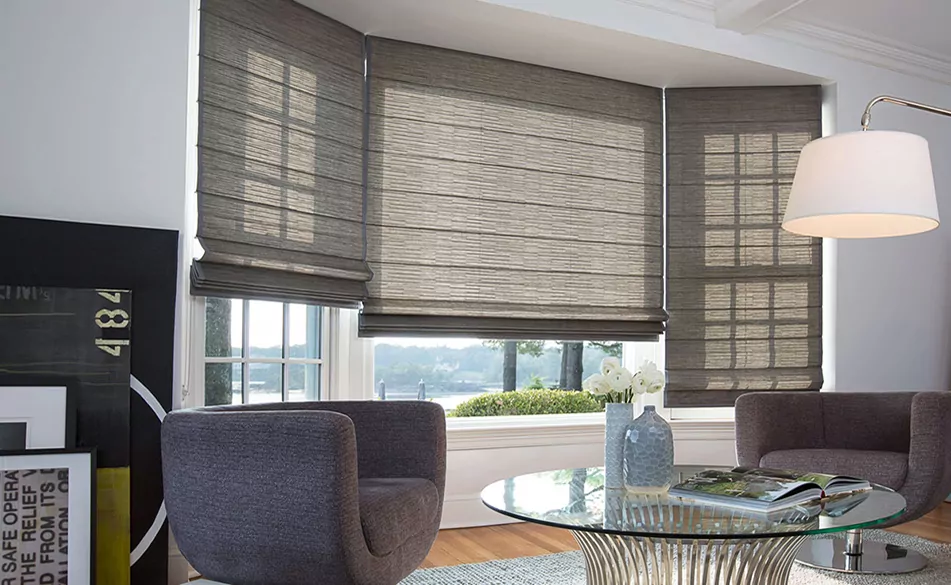 When you stop into a showroom or call The Shade Store, our design consultants are ready and waiting to provide expert design advice and help you choose the perfect window treatments for your home. We'd like to introduce you to Liz Irwin, a design consultant in our Garden City, NY showroom. Liz will share some of her insights, tips, and answers to frequently asked questions here on The Shade Store Blog.
As a veteran design consultant for The Shade Store with 8 years in the design industry, I've been on the front lines helping customers, both giving consultations over the phone and providing showroom assistance. Our expert design consultants are here to make your decorating process as painless as possible. We want you to be thrilled with the service you receive, the product you bring home, and the end result of your room.
Many customers are unsure of where to start with their projects. Who could blame them? The Shade Store has over 900 materials and dozens of window treatment styles available. With over 8 years in the design industry, I've collected my most helpful tips for you to consider as you begin your window treatment project.
Start With a Project Allowance or Budget
Although it can often be overlooked as the first step in choosing new window treatments, setting a budget before you begin browsing is essential. Many people walk into a showroom and select what they like solely based on appearance. At times, this can lead to a product selection that does not fit within the customer's expected budget. If you set aside an allowance first, it provides guidance to your design consultant as to what products and materials to suggest.
Decide What You Need Your Window Treatments To Do
Do you need privacy, but want lots of daylight? I know exactly where to point you. Is the glare and heat killing you, but you love your view? How about darkness in the bedroom to sleep? We have a myriad of options for that, too. The point is: form should always follow function. If the window is above a stove or a sink and you love to cook, then a silk roman shade is a bad idea. Everyone loves the gauzy, airy, feel of a sheer, but it simply doesn't make sense if you need increased privacy. We have a beautiful solution for each function. If you keep your window treatments' purpose in mind, it will narrow your options and help you feel less overwhelmed.
Keep An Open Mind
Related to the previous topic, be sure to keep an open mind to what your design consultant may suggest based on your needs. I once had a client who wanted a roman style bamboo shade installed over her sliding glass door, based on a photo she saw on Pinterest. After examining the material and discussing the function she needed, we determined that particular shade was not the best option for that door. I recommended several other treatments well suited to the high traffic area that would be easy to lift and lower often, and eventually we selected a shade that didn't look exactly like the picture – but worked perfectly in her home.
Use Our Expertise
We all love design at The Shade Store. Many of us are interior designers in our previous lives. Helping customers craft stunning window treatments is what we do. Our advice, our swatches, our photo renderings, our remote or in-showroom design consultations – they're all free! Take advantage of your design consultant's experience. Email us a couple of photos in good lighting, stop into a local showroom, or give us a call; provide us a project allowance, let us know the function, and we'll take care of the rest.