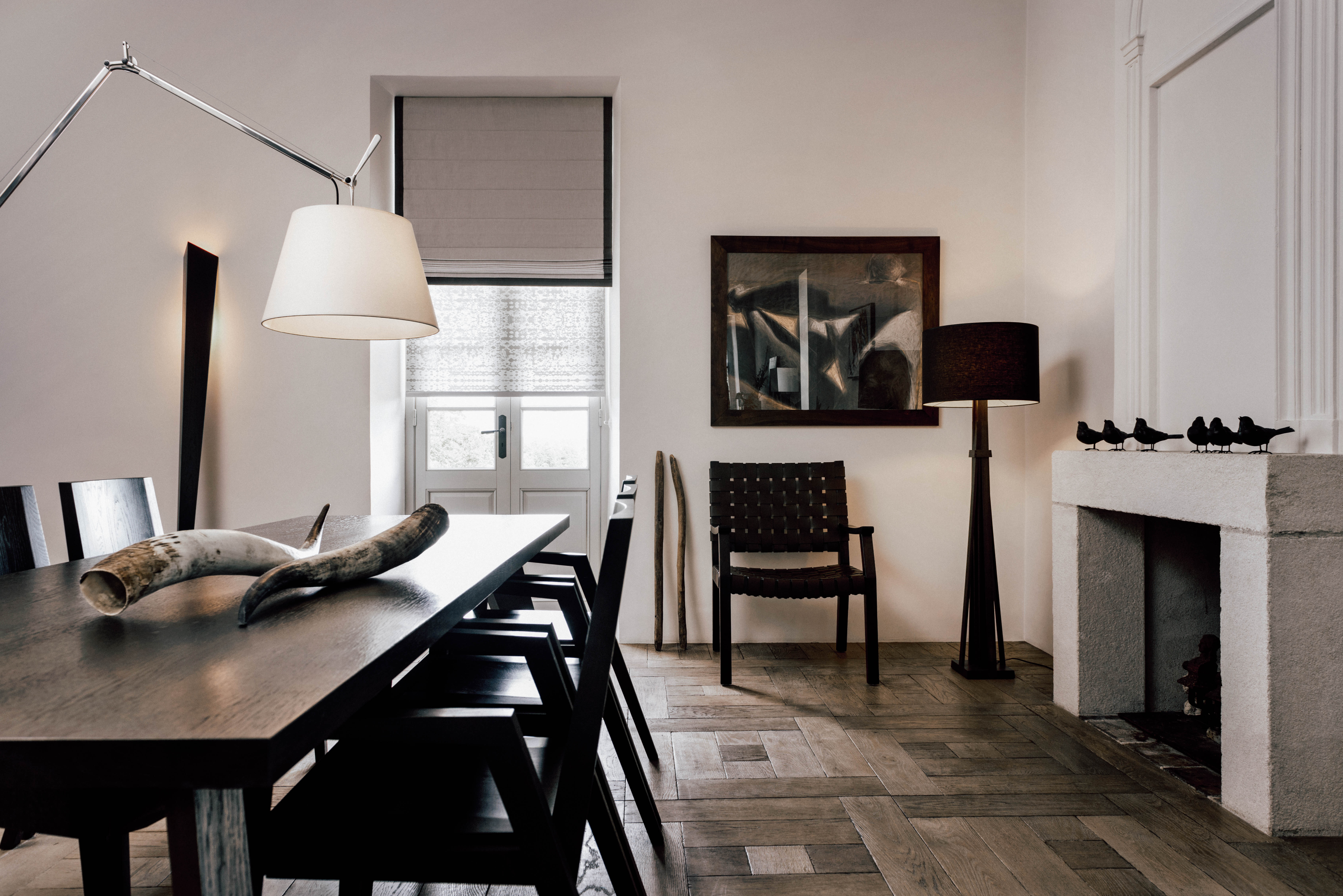 French doors are often pieces of art in their own right, providing a unique and attractive transition between two rooms. When paired with the right window treatments, French doors can become a focal point of any space. Capable of adding color, creating privacy, blocking out light, and enhancing the overall appearance, size, or shape of the doors, window treatments can prove to be a valuable addition to any set of French doors.
Pull the look of your room together with one of our favorite window treatments for French doors – Roman Shades, Drapes, or Blinds. Whether you're looking for sleek and modern, classic and soft, or something in-between, The Shade Store has a solution to meet your wants and needs.
Roman Shades for French Doors
Roman Shades are an obvious choice to enhance the look and functionality of your French doors. Roman Shades offer privacy, block out light, and deliver a sleek, modern appearance. Because Roman Shades stack up evenly as they are opened, they offer a unique and clean look while still adding luxurious texture.
Choose from our six distinct and meticulously handcrafted Roman Shade styles available in more than 400 different materials. 
Drapery for French Doors
If you're in search of a soft, romantic look for your French doors, drapery is a distinguished choice. A classic look with a modern edge, drapery is mounted at the top of each door and hangs freely to the length you desire. Drapes deliver a lavish softness to any space, thanks to their cascading folds of high-quality fabric. Choose from simple, understated designs to create a backdrop for your room, or choose a unique, eye-catching design to make the drapery a focal-point of the space.
The Shade Store features eight unique custom drapery styles to meet the needs and enhance the personality of any room.
Blinds for French Doors
If you're looking for a simple, minimalist method of creating privacy and blocking out light, blinds remain a classic choice. Wood blinds offer warmth and texture, while metal blinds deliver modern functionality and durability.
We encourage you to take a look at our three types of blinds, wood, vertical, and metal. Wood blinds are available in a number of stains and finishes to complete the look of your French doors and enhance the design of your room.
Do you need guidance in determining which window treatments would best fit your needs and complement your French doors? Talk with a design expert today at one of our showrooms, or by phone at 800.754.1455.