Benefits of Blackout Roller Shades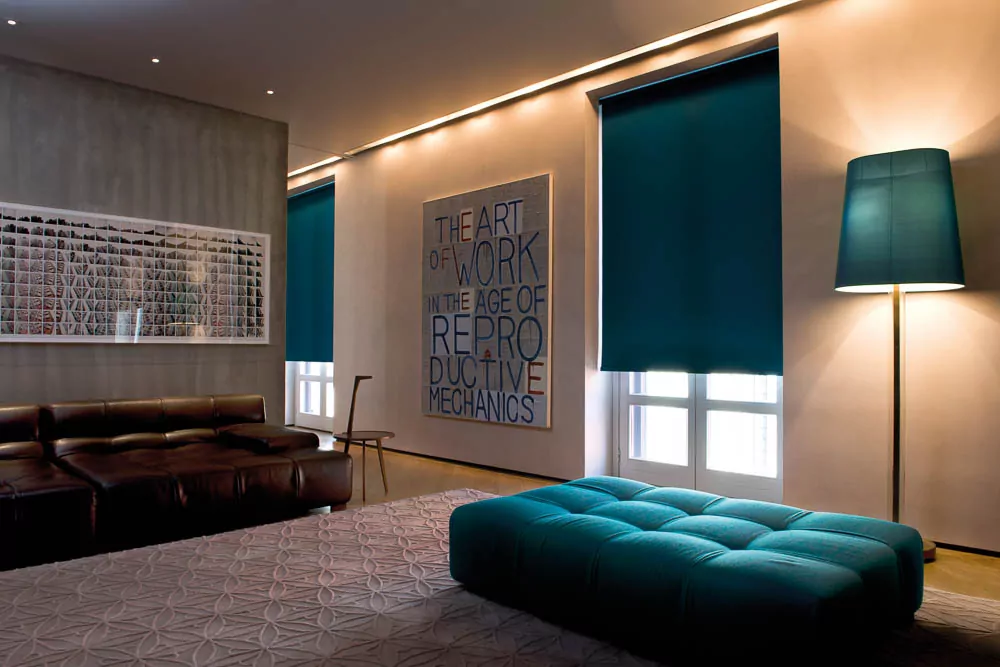 The right window shade in a home can make a big difference in the overall interior décor and type of atmosphere you wish to project. Blackout roller shades are a great choice to make your home attractive, warm and inviting. Blackout shades are specifically designed to prevent virtually all outside light from entering into a room. They are constructed of fabric that is tightly woven and often multi-layered. Most blackout roller shade and blind products can filter out more than 90% of the outside light from passing through.
Places to Use Blackout Roller Shades
There are many areas in a home that can benefit from the presence of blackout roller shades. Most commonly used in bedrooms, family rooms and media rooms, as the roller shades block out unwanted sunlight or artificial exterior lights.   This type of window shade can also stop unwanted glare on television screens, computer monitors or reflective surfaces in your home or office.
Blackout Roller Shade Energy Efficiency
Another distinct advantage of using blackout roller shades is the energy efficiency savings they provide. Blackout roller shades are made of thicker material than normal shades. They absorb the loss of heat inside your home and reduce unwanted cool drafts from around windows. Having blackout roller shades will help to better maintain a constant temperature inside your home all year round.
Reducing Outside Noise with Blackout Roller Shades
Additionally, blackout roller shade materials have higher noise absorption characteristics than basic window shades. The heavy material tends to act as a natural dampener, reducing the level of outside noise penetrating your room.
Selecting Your Blackout Roller Shades
Blackout roller shades can be custom created to the exact window opening dimensions and specifications you need. There are many blackout fabrics & colors to pick from.  Blackout roller shades are a great addition to any home.  They provide benefits that can help you control the interior lighting and ambiance of any room in your home.
Come visit us at one our showrooms, where you can experience our custom-made window treatments first-hand.  Not by a showroom?  View our entire product catalog online. All window treatment orders ship free in 10 days or less!  Don't forget to follow us on Facebook, Pinterest and Twitter!