Design Ideas: Window Treatments for Small Spaces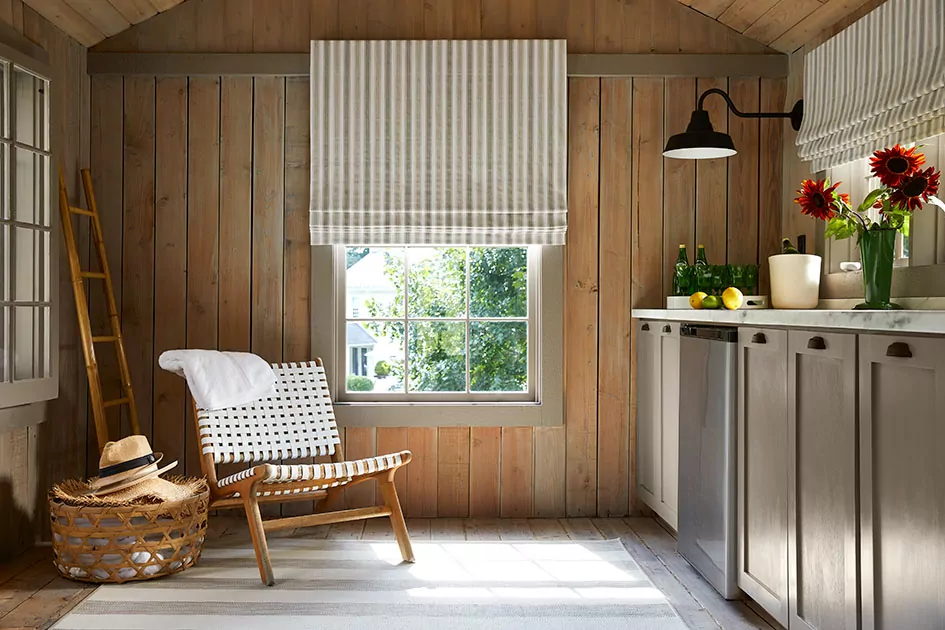 Decorating a small room can be hard, but deciding on window treatments for small rooms can be even more difficult. Here are some great small room decorating ideas to help you choose just the right window treatments.
Open up the room by adding the right window treatments
Windows are an extension of the walls and cover a large decorating area of the room.  Keep this in mind when decorating a small room: How do I maximize the space to make the room look larger?
Make the most of your small spaces by using light, airy color schemes
Keep all the window treatments in the room the same style
The color of the window treatments should closely match that of the walls
If you are trying to make the room look as large as possible, keep the window treatments simple. Try to avoid layering your window treatments if possible, and make sure all the window treatments in the room are the same.
Using window treatments that are a close match to the wall color is another way to make a small room look larger. This allows your treatments to blend with the walls instead of causing a stark contrast. The contrasting colors cause your eye to stop when overlooking a room and can make a small space seem even smaller.
Blinds and shades are a great option to make a room look larger. They can be pulled tight to the top of a window, almost disappearing.  Open windows will allow outside light to enter the room, making the room look bright and airy. If you hang drapes, keeping them drawn open will provide a similar result.
Decorating a small room can seem like a difficult task.  With a few quick and easy design options, you can create a beautiful open and airy room, no matter what its space limitations are.