Color & Texture: Explore Eclectic Window Treatments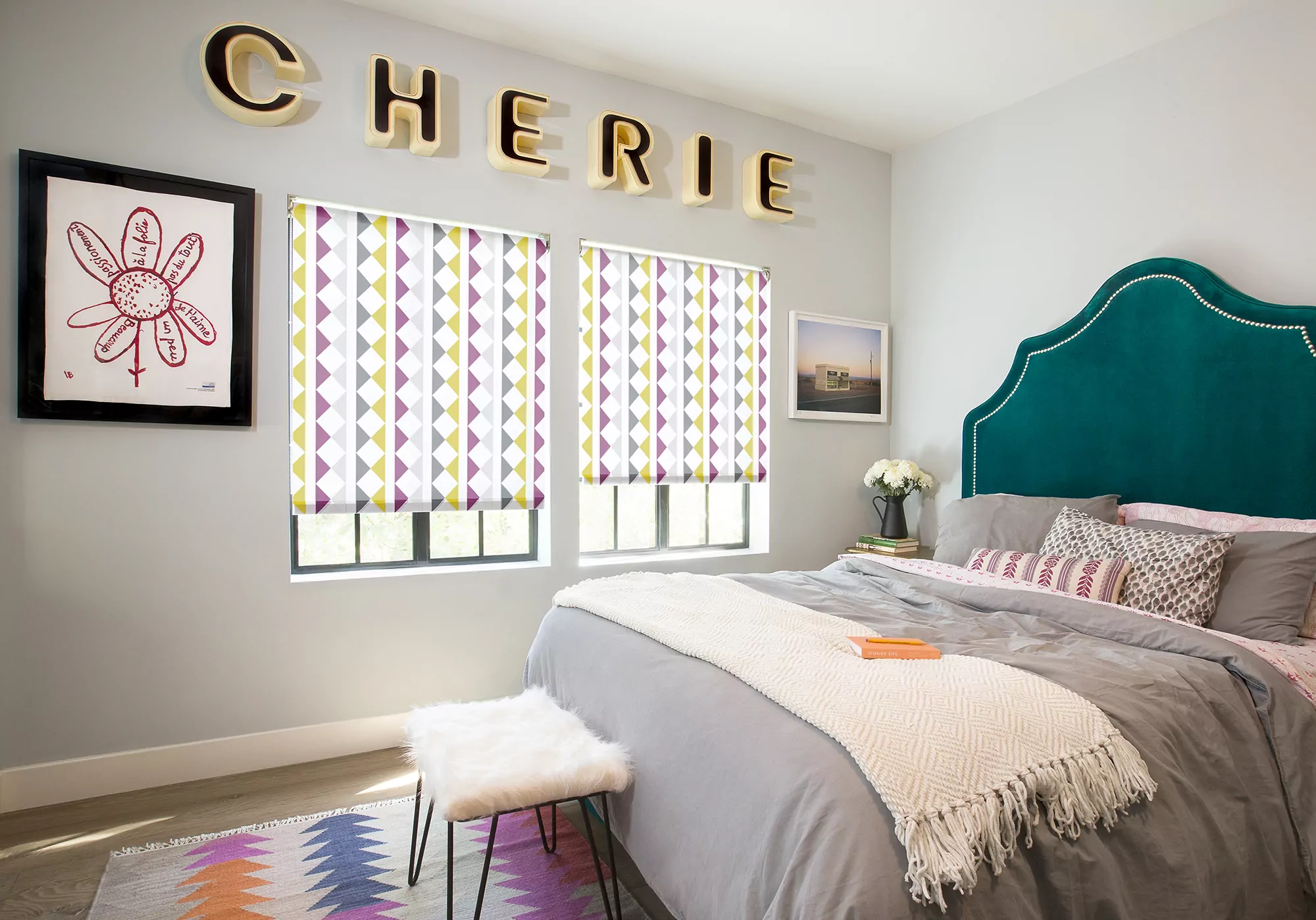 Colorful patterns, intricate weaves, timeless designs… The best place to find eclectic window treatments is in our exclusive designer window treatment material collections. Throughout the years, we have sought out the design world's most recognized talents to collaborate on collections that are truly one-of-a-kind. Their unique taste, style and dedication to quality is exemplified in each material and we are proud to bring their visions to the window. 
The Novogratz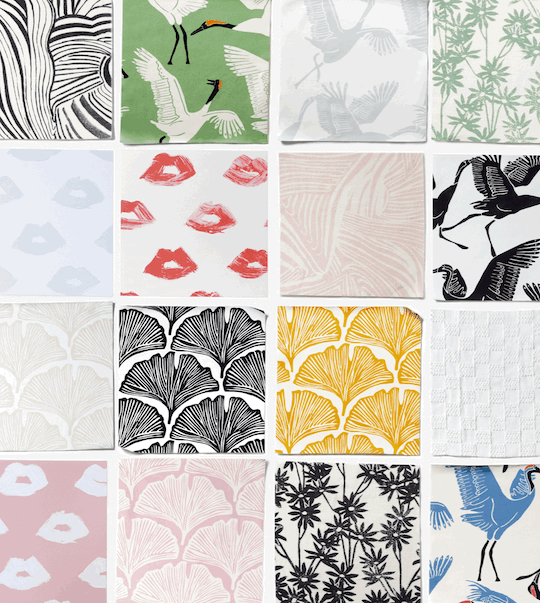 Taking a cue from the colors and patterns discovered during the renovation of their 200-year-old Greenwich Village home, husband-and-wife design duo The Novogratz expanded their collection of window treatment materials exclusively for The Shade Store. Each unique design brings a whimsical and upscale touch to any window in the home. If you're looking to find eclectic window treatments for your home, The Novogratz Designer Collection is a great place to start. Explore every beautiful material here.
A celebration of old New York style with a flare only The Novogratz could deliver. Achieve the look with Tailored Pleat Drapery — Family of Cranes, Waverly Blue.
The Sheila Bridges Designer Collection
For Sheila Bridges — the self-proclaimed Queen of Toile — design is personal. Her spaces are intentional, curated reflections of place and time and always incorporate an element of storytelling. Sheila Bridges is an expert in pattern play and color — skills that have taken years to cultivate into her signature storytelling design style. The Sheila Bridges Designer Collection is full of eclectic window treatment solutions — explore every style here.
Inspired by the historical narrative of the decorative arts, Sheila Bridges's signature Harlem Toile de Jouy brings her one-of-a-kind take on the traditional toile to windows everywhere. Experience Harlem Toile de Jouy and the entire Sheila Bridges collection today.
Find the Perfect Eclectic Window Treatments for Your Home
If you're looking for more eclectic window treatment ideas for your home or need assistance finding your dream window treatments, we're here to help. The Shade Store offers expert services every step of the way — from inspiration to installation. Our team of Design Consultants is available to assist you with material selection, color coordination, measurement & installation scheduling and more, however you choose to shop. To get started, stop by your local showroom, visit us online or give us a call at 800.754.1455.
About The Shade Store
The Shade Store is a premium custom window treatment company with a rich heritage in luxury textiles and interior design. Its exclusive collection of more than 1,300 in-stock fabrics and materials provides customers with an unparalleled amount of style and customization options. Every window treatment is proudly handcrafted in the USA, hung and tested for quality assurance and ships free in 10 days or less. With showrooms nationwide, The Shade Store offers a complete range of in-person and virtual design services for consumers and design-trade clientele, including swatches, complimentary professional window measurements and photo rendering. Additionally, the company is an advocate for environmental sustainability: For every purchase made, the company provides the 'Gift of Shade' by planting a tree in partnership with the Arbor Day Foundation. For more information about The Shade Store, please visit theshadestore.com.