How to Clean and Care for Vertical Blinds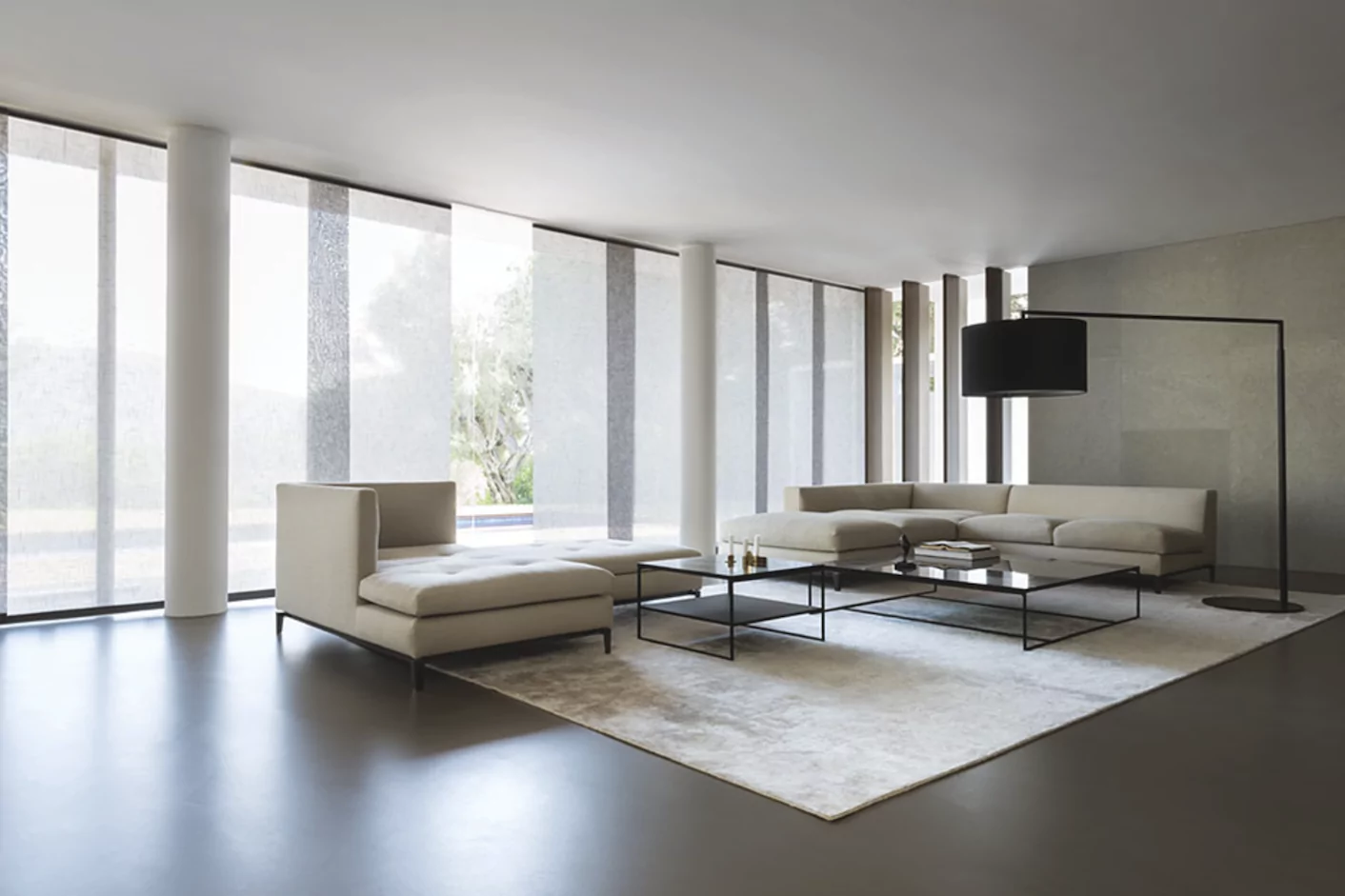 Panel Track Blinds — Prince, Metal
Vertical Blinds are a beautiful, modern drapery alternative. They're great for covering wide areas and meticulously designed to be great room dividers. Vertical Blinds definitely look elegant, but how do you clean them?
Here are a few simple steps on how to clean Vertical Blinds from our experts at The Shade Store.
Vacuum, Dust, Spot Clean

Panel Track Blinds — Chilewich Bamboo, Chalk
Washing Vertical Blinds at home is easy. In fact, you can do it yourself in three steps: Vacuum, Dust, Spot Clean.
1. Vacuum
Your household vacuum cleaner is perfect for removing everyday dust and dirt that can accumulate on Vertical Blinds. We recommend attaching an upholstery wand and vacuuming from top to bottom so you don't accidentally remove the blinds from their tracks.
2. Dust
The next step to cleaning Vertical Blinds at home is dusting, and it's even easier than the first step! Simply use a feather duster — or even a soft paint brush — to gently get any excess dust off your blinds.
Panel Track Blinds — Lazy Rain, White
3. Spot Clean
The last step to cleaning Vertical Blinds at home is spot cleaning. To remove stubborn spots, our Design Consultants recommend using a solution of warm water and dish soap. Gently wipe each spot with a soft sponge in a circular motion and let air dry. If you're having trouble, don't hesitate to reach out to your local showroom — our Design Consultants would be happy to recommend a local cleaner.
Good luck and happy cleaning!
Have questions about custom window treatments? We're here to help.
If you have any questions about custom window treatments at The Shade Store or need assistance finding your dream window treatments, we're here to help. The Shade Store offers expert services every step of the way — from inspiration to installation. Our team of Design Consultants is available to assist you with material selection, color coordination, measurement & installation scheduling and more, however you choose to shop. To get started, stop by your local showroom, visit us online or give us a call at 800.754.1455.
About The Shade Store
The Shade Store is a premium custom window treatment company with a rich heritage in luxury textiles and interior design. Its exclusive collection of more than 1,300 in-stock fabrics and materials provides customers with an unparalleled amount of style and customization options. Every window treatment is proudly handcrafted in the USA, hung and tested for quality assurance and ships free in 10 days or less. With showrooms nationwide, The Shade Store offers a complete range of in-person and virtual design services for consumers and design-trade clientele, including swatches, complimentary professional window measurements and photo rendering. Additionally, the company is an advocate for environmental sustainability: For every purchase made, the company provides the 'Gift of Shade' by planting a tree in partnership with the Arbor Day Foundation. For more information about The Shade Store, please visit theshadestore.com.