Indoor Window Treatments: Why Choose Performance Fabrics?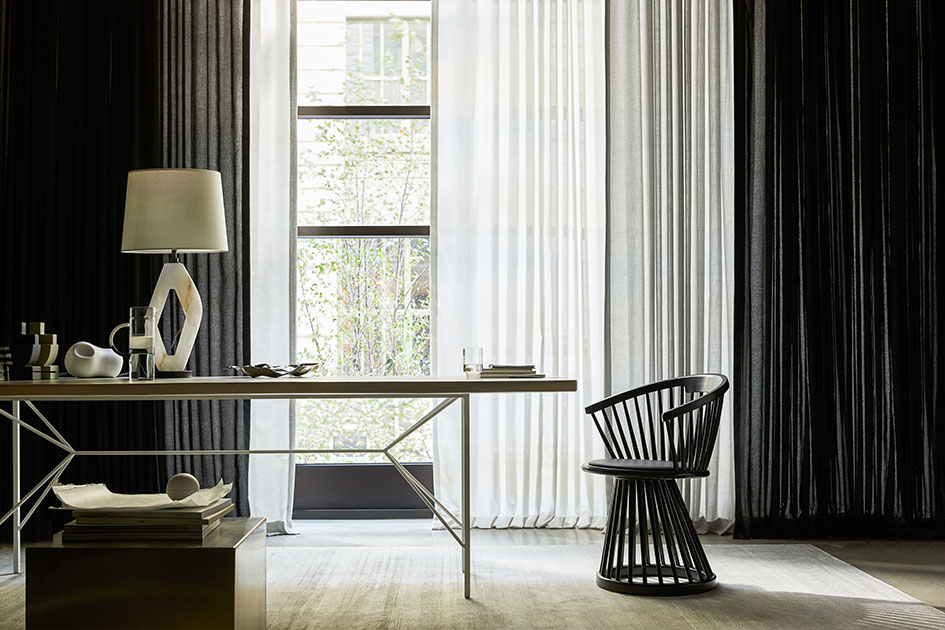 With the development of performance fabrics, you don't have to choose style vs. function for your window treatments. Although performance fabrics are typically associated with outdoor use, their durability and versatility makes them an excellent choice for indoor treatments too, as they can be made with different opacities and textures. Indoor performance fabrics offer beautiful custom window treatment materials that are built to withstand daily use and wear and tear. We are proud to partner with Sunbrella® to offer three exclusive collections of performance window treatments.
What is Performance Fabric?
Performance fabrics are textiles that are treated and woven for maximum durability. This method yields fabrics that are more resistant than regular cotton materials against fading, stains, and mildew, providing a long-lasting product. This makes performance fabrics ideal for outdoor use, to withstand the elements, but performance fabrics are also useful for indoor window treatments as well.
The Benefits of Using Performance Fabric for Your Window Treatments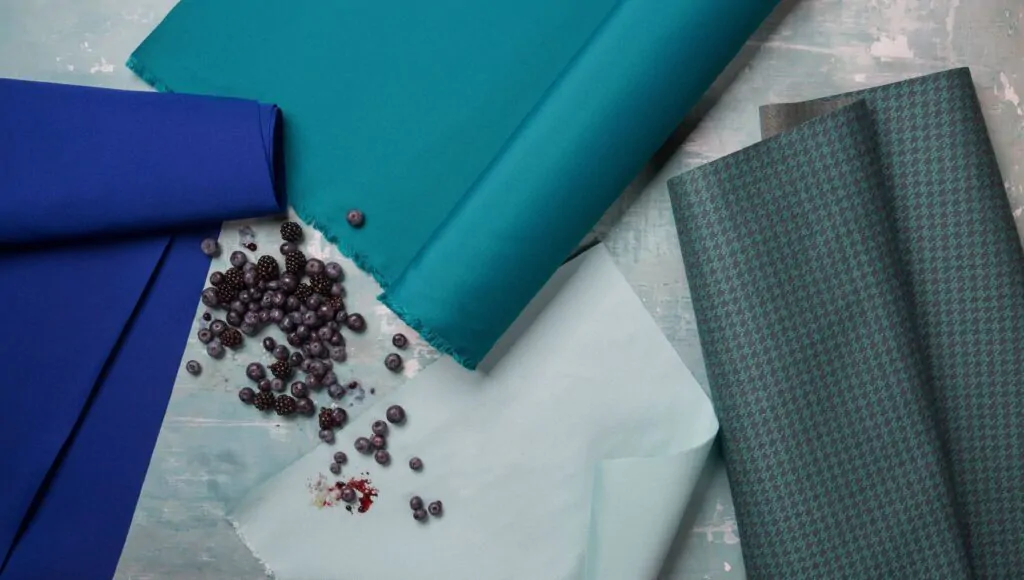 Performance fabrics were originally created to withstand the outdoors and were used mainly for boat covers, awnings, and outdoor window treatments and upholstery. However, due to new developments in the industry, these long-lasting fabrics are now a great choice for indoor window treatments since they're durable and easy to clean and maintain. More homeowners than ever are choosing performance fabrics for their indoor window treatments. Some of the primary benefits of performance fabric include:
Stain Resistance
Performance fabrics are made from materials which make them less likely to absorb stains. This helps to prevent stains from forming and also makes clean-up and maintenance a breeze.
Sunbrella stain-resistant performance fabrics are the perfect choice for kitchen window treatments. You can focus on cooking and eating with your family rather than worrying about cleaning up spills and splashes on your window treatments.
UV and Fade Resistance
The acrylic fibers in Sunbrella performance fabrics are saturated with UV-stable pigments, making them resistant to fading and the degrading effects of sunlight. This makes performance fabric (and fade-resistant fabric) unique from standard fabrics. Standard fabrics are only dyed on the surface, which is what leads to additional fading.
Due to their fade-resistant qualities, performance fabrics are a great option for windows that receive heavy sun during the day, as they will maintain their color and vibrancy. UV-resistant curtains will last for years without the worry of fading.
Water Resistance
Due to their unique composition, the materials used to make performance fabrics are resistant to water. This water-resistant material makes the fabric less likely to absorb liquid, especially compared to more traditional materials used to make curtains and window treatments.
This water resistance makes Sunbrella performance fabrics a great choice for bathroom window treatments. Bathrooms are highly susceptible to water and steam. Installing water-resistant curtains will not only make cleanup easier, but will also ensure a longer lifetime for your curtains.
Mold and Mildew Resistance
Because Sunbrella performance fabric are water-resistant, it also works well in protecting against mold and mildew. Performance fabrics do not promote the growth of mold or mildew, extending the life of your window treatments for years to come.
Sunbrella performance fabrics are a great choice for window treatments in rooms that experience a lot of moisture or dampness such as basements, laundry rooms, and bathrooms. Consider installing window curtains or shades made with performance fabrics if you have historically had issues with mildew in these areas of your home as they are bleach cleanable.
Easy to Clean
Since they resist water, stains and even mold and mildew growth, performance fabrics are low maintenance and easy to clean. Most performance fabrics can be wiped down with water and soap to remove any spots or residue. This is a significant benefit over traditional fabrics, which usually need to be hand-washed or even professionally cleaned.
Due to their easy maintenance and care, performance materials are a great choice for all rooms in homes with kids and pets. You can make your life a little easier and spend your time where it matters by opting for performance fabric window treatments.
Performance Fabrics from Sunbrella at The Shade Store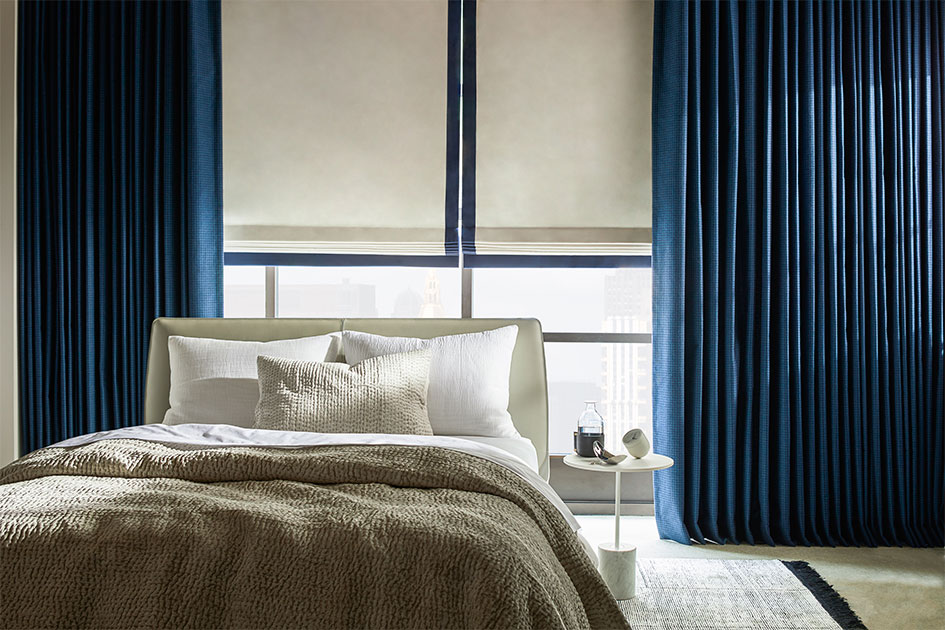 By choosing custom window treatments made from performance fabrics, homeowners no longer have to choose between style and durability. Especially with the partnership between The Shade Store and Sunbrella, which offers 15 different materials in 80+ colors, homeowners have more options than ever to find their perfect, long-lasting window treatment. Sunbrella performance fabric can be used for Roller Shades, Solar Shades, Roman Shades, Drapery, and Cornices – whatever treatment best fits your home's needs.
Order Your Free Sunbrella Performance Fabric Swatches Today

If you're interested in trying performance fabric window treatments in your home, look no further. Find a showroom near you to meet with one of our design consultants, who are trained to help you find the best Sunbrella fabric for your needs. Our consultants will ask you about your unique needs and set up to find the perfect fabric and design match for your home.
Check out the available Sunbrella fabrics and material available for your window treatments; if you see something you like, you can order a swatch of fabric – completely free!