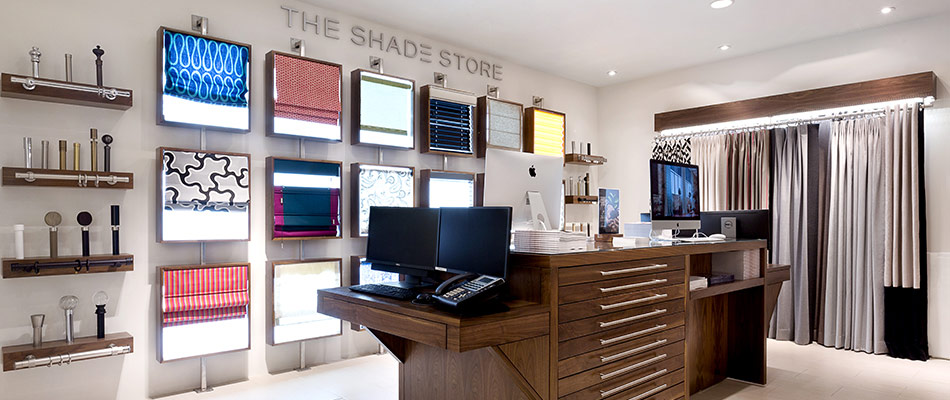 Address
The Shade Store
Design Center Philadelphia
1100 Ludlow Street, Suite 404
Philadelphia,PA 19107
Directions
Store Hours
Mon-Fri 9am-5pm
Latest
CUSTOMER TESTIMONIALS
Amy W | Chadds Ford, PA |
September 9, 2019
Thank you again Bill for all your help!! I will definitely recommend you to friends and family! It was a pleasure working with you!
Rafael N | Newtown, PA |
August 16, 2019
Thank you! We are 1000% ecstatic!
Lisa S | Haverford, PA |
July 1, 2019
The shades turned out great and my client is very happy! Thanks again for all of your help!
Gina D | Canno Design | Philadelphia, PA |
June 11, 2019
The shade is lovely, and we are both very happy with it. My boyfriend said it is worth every penny, so I'm glad we could splurge. I have already gotten some questions and comments from the neighbors.
Susan G | Susan Gevurtz Design LLC | Gladwyne, PA |
May 23, 2019
All went very well and my clients seemed to be very happy! Adam, the Installer, was wonderful as well. I look forward to working together on future projects and so appreciate you getting this small job done as quickly as possible!
Lorraine | LORRAINE DURKIN INTERIORS | CLARKS SUMMIT, PA |
May 10, 2019
Thank you Bill. I hope to use The Shade Store again for my projects. The installation is a big draw since my person retired. I also appreciate your attention to detail.
Maggie M | Haverford, PA |
May 2, 2019
Thank you for all of your efforts to make everything come together. I look forward to working with you in the future.
Judi G | Partners By Design | Ambler, PA |
April 25, 2019
Yes, yes and yes. The installation is complete! Our installer fantastic and nothing phased him from the broken drill bits (very old and hard brick walls) to one box of shades missing from his pick-up. He really keeps his cool and figures it out. He made it look easy. The client hasn't started to program / he's young and I'm sure he'll figure it all out. If not, I'll be sure to get in touch with you. Thanks so much for all your help and attention here! You were a pleasure to work with!
Lauren S | Philadelphia, PA |
March 20, 2019
Everything looks great!
Robert G | Philadelphia, PA |
December 14, 2018
The installation went smoothly and we are thrilled with our shades! They are beautiful! Thanks so much working with us to get everything perfect. We really appreciate your service. We are also so happy to have the installation completed before Christmas!
Lisa Q | Glen Mills, PA |
October 31, 2018
The window treatments look SO good!
Barbara B | Narbeth, PA |
October 31, 2018
My client loves her window treatments! Thank you, it was a pleasure working with you, I hope we can do it again.
Courtenay B | Schwenksville, PA |
October 24, 2018
The install went great! The shades are beautiful.
Michele P | Philadelphia, PA |
October 18, 2018
We could not have asked for a better rep. Thank you.
Louisa C | Knight Architects LLC | Princeton, NJ |
February 9, 2018
The shades were installed yesterday. They look fabulous!! I am very happy with the slim profile and the discrete controls. The construction is solid and the fabric is just what I expected. The installation was very smooth and the installer was very helpful explaining the controls and confirming placement. I really appreciate your help with the details of my order. Your time and knowledge made all the difference. Best regards,
Lisa S | En-Motion Design | Philadelphia, PA |
November 10, 2017
You helped me pick out roller shades for my son's bedroom and I just wanted to say how much I love them! And you made the process so easy. Thank you for your help.