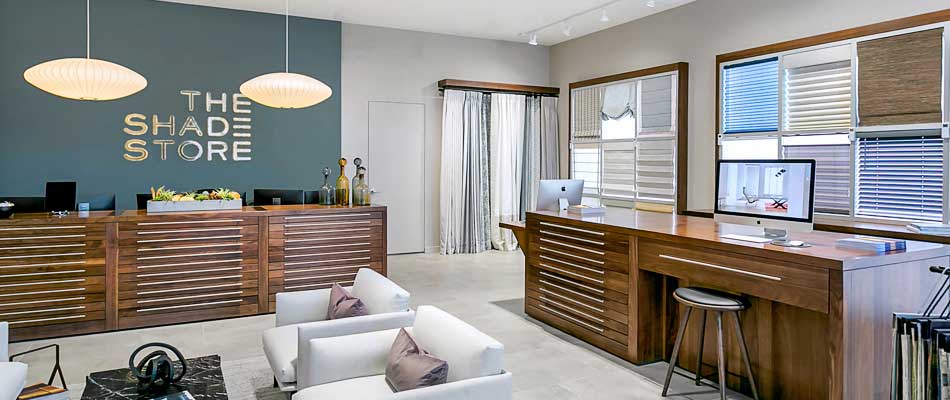 Address
The Shade Store
Suburban Square
40 Coulter Avenue, Suite 165
Ardmore, PA 19003
Directions
Virtual Tour
Exit Tour
Latest
CUSTOMER TESTIMONIALS
Lisa H | Philadelphia, PA |
April 18, 2022
The windows look great. Thanks so much for all of your help. I'll keep you in mind if we decide to do some more windows.
Amy B | Bethlehem, PA |
April 9, 2022
The installer that came was fantastic. He answered additional questions that I had and adjusted the speed for me. New blind looks great. You and your company are a class act. I look forward to doing business with you again.
Andrea T | Palm Beach, FL |
March 12, 2022
Everything looks great! Thank you.
Susan P | Fairfield , NJ |
December 27, 2021
The shades look great and I love the fabric. The install went perfectly with no issues. Thank you for you help in getting this done.
Maureen M | Merion, PA |
July 28, 2021
Thank you for your help with my order. The installer came this afternoon, it was quick and he was very pleasant. I will be back when we are ready to do the dining room windows. I am very happy that this process went so smoothly.
Jay Courtlandt W | New Hope, PA |
May 31, 2021
The shades look great installation was flawless. Thanks for all your help.
Michelle K | Villanova, PA |
January 17, 2021
A quick "Thank You" for your expert assistance and attentiveness. The shades have been installed, and look great. Especially in the midst of Covid (and with many glitches and delays in our ongoing construction project), it was a relief that this went so smoothly.
Becky C | Woodlyn, PA |
December 21, 2020
The installation went well and the shades look great. My sons were here when the shades got installed and they really like them. The shades provide enough sun blockage without making the room dark during the day. Thank you for all of your help and I will recommend The Shade Store to my friends
Fran S | Malvern, PA |
September 16, 2020
We are over the moon. The drapes and hardware are perfect - like they were always there. So happy to have them installed.
Judith W | New York, NY |
August 17, 2020
We are very pleased with our new shades. You did an excellent job of installation. Thank you for all your assistance in choosing just the right color and setup.
Judy B | Bala Cynwyd, PA |
August 12, 2020
Just a note to thank you. The shades are in and look marvelous. We should have done this sooner! Your installer is terrific. He was at our door at 9:30 and had the shades installed in short order. These shades make such a difference!
Sandra V | Longboat Key, FL |
June 13, 2020
I wanted to let you know that our bedroom draperies look so great. I keep walking into the room just to admire them. The color and look makes it feel so clean and stylish. And like home. Thank you so much! I'm so happy that we can work together!
Kate G | Pittsburgh, PA |
February 17, 2020
We're thrilled! Thank you so much!
Vickie A | Philadelphia, PA |
February 3, 2020
Thanks so much for getting in touch. The shade on our new door worked out beautifully! Very pleased with it - it looks great, functions so smoothly, and gives us just the right amount of both light and privacy. Thanks for all your help.
Ruth F | Bryn Mawr, PA |
February 1, 2020
We love the look of the roman shades and the drapes!! Your product line is distinctive and your assistance in selecting the most appropriate products for the job were much appreciated. All the important details were consistently communicated between team members, including myself.
Susan G | Philadelphia, PA |
December 2, 2019
The install was perfect, and the shades look amazing. Just like the first time I used The Shade Store, I'm 100% satisfied. Thank you again for such a wonderful experience.