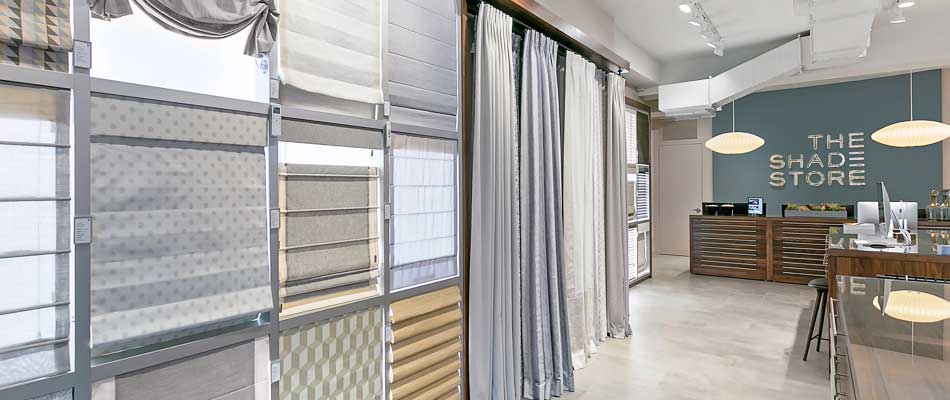 Address
The Shade Store
644 Washington Street
Hoboken, NJ 07030
Directions
Virtual Tour
Exit Tour
Latest
CUSTOMER TESTIMONIALS
Arn V | Union City, NJ |
June 15, 2023
Installation went really well and we super happy with the result!
Thomas M | Hoboken, NJ |
August 12, 2021
Thank you for all your help. Your company is truely a class A operation. From your assistance to the install. Seemless from the beginning. True professionals.
Margaret B | Broxville, NY |
October 15, 2020
Working with The Shade Store in Hoboken NJ was a true pleasure. I needed shades for the main bedroom and bathroom we just renovated. My Design Consultant helped me understand the products available and quickly gave me options that would match my needs. She was professional, efficient and genuine. I look forward to doing more projects with her.
Eneasz & Ash K | Hoboken, NJ |
October 7, 2020
We are quite happy now with the shades and we don't need to do anything more to fill in any gaps. The room is quite dark and our son is super happy with the new shades. He loves opening and closing them from the remote.
Colleen S | New York, NY |
October 1, 2020
I had an amazing experience working with The Shade Store. I actually walked in there to buy a drapery rod, thinking I knew a lot about drapery from YouTube and ready to DIY. My Design Consultant walked me through all of their options and I started to realize a functional DIY project for floor to ceiling windows would be seemingly impossible and not functional or sustainable long term. I walked out with a greater knowledge, plentiful free samples, an appointment for measurements from their pros and a new friendship. I now have gorgeous curtains that perfectly compliment my unique style with her help. She kept me up to date on installs and even sent me a card when I moved into my new place. Everything can be done virtually... it was a lot less complicated than I thought. I've worked with tons of designers and sales people but she genuinely cared about my happiness and comfort. I live in Manhattan now although there's no question that I will go out of my way to work with her on future projects. Thank you, The Shade Store.
Heather & Ben | Jersey City , NJ |
April 9, 2020
I cannot say enough good things about working with this company! They are fantastic. The quality of their blinds and their customer service is exceptional. Also how they handled the installation process during this Covid-19 pandemic was exceptional. I have to give a shout out to our point person Katherine Siano because she is absolutely top rate at her job. She helped us from the moment we walked into their Hoboken New Jersey store months ago all the way through to completion in Jersey City heights. She helped us pick the type of blinds and colors that worked for us and guided us the entire time and was quick to respond to our needs and questions. We would recommend The Shade Store and Katherine Siano to anyone!
Regina B | Hoboken , NJ |
March 24, 2020
I found the service excellent. All the staff especially you were very pleasant, helpful, efficient, and professional. Someone was always readily available to answer my questions. I was very satisfied with the service, and am very satisfied with my shades.
Marie G | Hoboken, NJ |
March 13, 2020
Absolutely beautiful! I could not be happier with the results. And your installer was wonderful. He arrived right on time, worked quickly and was very courteous. Thank you for beautiful products and a delightful customer experience!