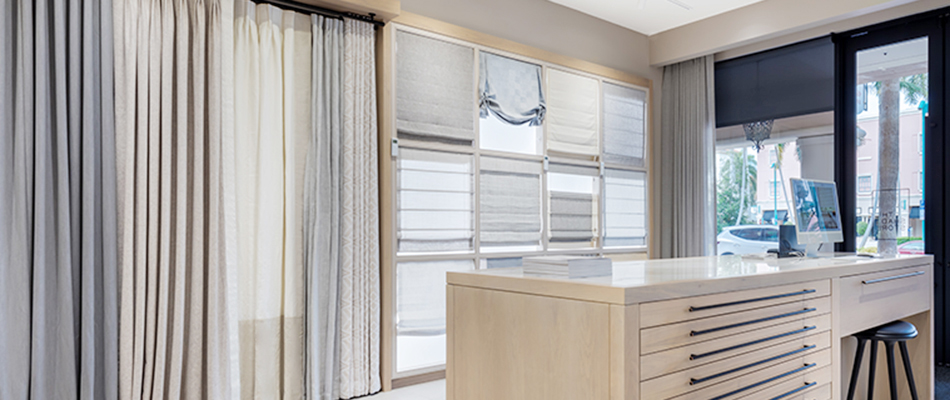 Address
The Shade Store
Mizner Park
318 Plaza Real
Boca Raton, FL 33432
Directions
Virtual Tour
Exit Tour
Latest
CUSTOMER TESTIMONIALS
Jeanna and Gary B | Parkland, FL |
July 29, 2023
I cannot thank the design consultant enough for all their help in getting the selections and order together. They are the reason we ended up purchasing from The Shade Store.
Susan S | Boca Raton, FL |
March 31, 2023
We love our blinds and valances. The Installer was amazing! The selection, installation was seamless. I will highly recommend The Shade Store to friends and neighbors.
Rita & Paul R | Palm Beach, FL |
February 3, 2023
The white shades have been installed. Very nice crew.