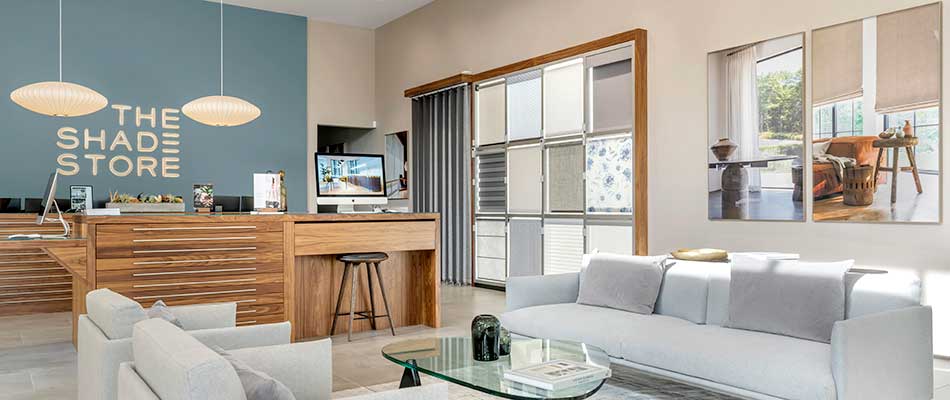 Address
The Shade Store
The Agora
1317 South Main Street
Space A-2
Walnut Creek, CA 94596
Directions
Virtual Tour
Exit Tour
Latest
CUSTOMER TESTIMONIALS
Daniel & Rachelle W | New York, NY |
December 23, 2021
I wanted to write you a short note to express my gratitude for the design consultant who helped us through the design and purchasing process, and for the pros who installed our curtains/shades.
Ashley G | Sherman Oaks, CA |
November 19, 2021
Thanks for all your help...installation went great!
Colleen C | Walnut Creek, CA |
July 17, 2021
Our shade was installed today and it is even better than expected, we love it. The installer was professional and so efficient we couldn't believe how fast it went up. We will definitely recommend you and The Shade Store to our family and friends.
Paula T | San Ramon, CA |
June 23, 2021
Our shades are in and look great. Thank you for all you did to make this happen even given all of my delays. I also wanted to say that we were incredibly impressed by the installation team. Both gentlemen were so professional and helpful. Beyond words!! Questions were answered and adjustments were made. Every aspect of the installation was terrific. We're really happy with how today unfolded.
Paulette S | Oakland, CA |
April 22, 2020
We received a card the other day telling us about a tree that was planted as a thank you for our order. That is a nice tradition, and we appreciate it. Thank you for your help in choosing our shades.
Andrew G | Livermore, CA |
February 18, 2020
You've been amazing throughout thus process.
Helen & Ted A | Larkspur, CA |
February 11, 2020
All 5 windows are covered now, I love the motor that operates all 5 at the same time….I am in that room all the time now… especially at night! Thank you for all your help, we love everything!!
Chris R | Walnut Creek, CA |
January 26, 2020
I wanted to personally thank you so much for today but didn't want to intrude on your other clients. I am very appreciative of the time you spent with us and am glad your people are coming to measure and you are getting an opportunity to make a sale. I would work with you again any day any time and would readily recommend you!
Rie L | Lafayette, CA |
January 14, 2020
The gentleman who came yesterday to install the shades, he was so polite and nice.
Jason & Tessa C | Alamo, CA |
January 6, 2020
Thank you for your help! We are very happy with the window coverings.
Cathi F | Alamo, CA |
November 17, 2019
The installation was so easy and I really love the functionality of the rollers. So simple! And I also really like the zen rollers in the bathroom, glad we went with a little color.
Wynne & Mike B | Lafayette, CA |
November 12, 2019
Thanks again for your help - you were great to work with.