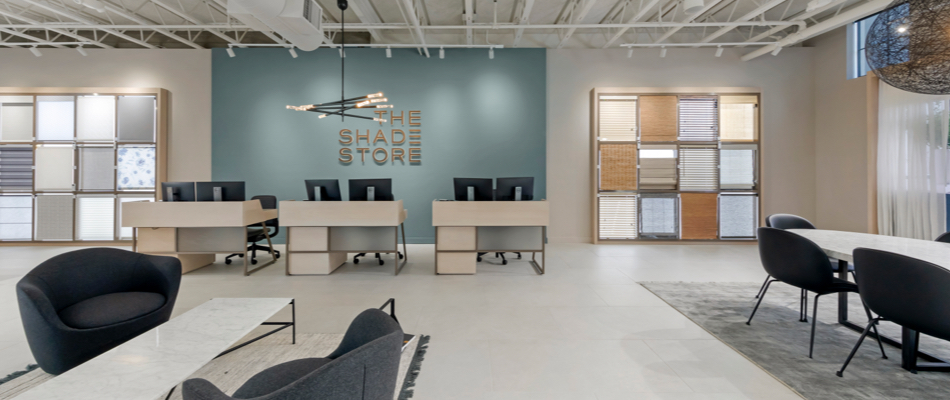 Address
The Shade Store
3270 Helms Avenue
Los Angeles, CA 90034
Directions
Virtual Tour
Exit Tour
Latest
CUSTOMER TESTIMONIALS
Yvonne S | Los Angeles, CA |
June 15, 2022
The shades look great! I am also happy I selected black for the accessory color. Thank you very much. I will refer The Shade Store to others as well.
Charmaine & Kahi A | Los Angeles, CA |
April 29, 2022
Thank you for checking in. We are so pleased with the installation- the shades are absolutely stunning! The hardware is sleek and clean, just what we were hoping for. We love that we went for the electronic option and 3 panel shades.
Sean M | Valley Village, CA |
April 27, 2022
THE NEW SHADES ARE PERFECT!!!! They look amazing and are exactly what we had envisioned. THANK YOU SO MUCH for working with us.
Caryn L | Marina Del Rey, CA |
April 13, 2022
Just wanted to thank you. Your guys came early, and finished so fast! Seriously, they were not only fast, but so nice and fun… and great at what they do. Thank you for doing all you did to make this happen.
Nick W | Los Angeles, CA |
March 11, 2022
The shades are great. Installation was smooth and fast.
Jessica G | Los Angeles, CA |
March 11, 2022
The roman shade is beautiful. My mother was here for the install and said that the installer was wonderful.
Jonny Y | Los Angeles, CA |
February 28, 2022
Thanks for all your help in making this process easy for me! If we find more windows to cover I'll def reach out to work with you again!
Lemor B | Los Angeles, CA |
February 17, 2022
Thank you! We had a GREAT experience with The Shade Store! Thank you for everything! All rooms came out REALLY great!!
Brittany T | Los Angeles, CA |
January 5, 2022
Installation was nice and smooth today. Thanks for the card with the tree-planting gift, that's a very nice gesture and we are so glad to see more companies supporting environmental stewardship.
Kelly E | Culver City, CA |
December 30, 2021
Thank you for the check in. We are very happy with results!
Noah D | Los Angeles, CA |
January 10, 2022
Thanks so much for checking in - the installation went great and the window treatments look AMAZING.
Howard O | Los Angeles, CA |
January 10, 2022
Thank you for following up. The installation was great and the installer was very detailed oriented, very good job and very professional.