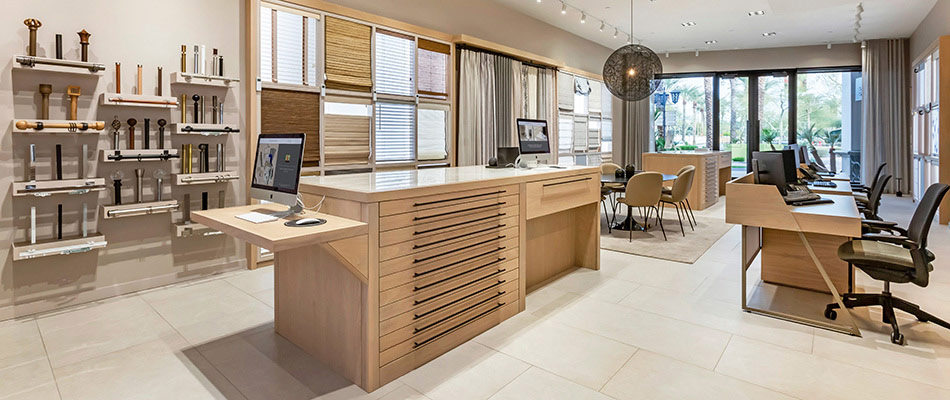 Address
The Shade Store
7131 W Ray Rd, Suite 25
Chandler , AZ 85226
Directions
Virtual Tour
Exit Tour
Latest
CUSTOMER TESTIMONIALS
Breanna O | Phoenix, AZ |
March 17, 2023
Everything turned out great!! The installer was wonderful!
Cristina & Kurt K | Surprise, AZ |
March 6, 2023
Shades look awesome. Excellent installation
Sara M | Mesa, AZ |
March 5, 2023
Everything went fabulously! We are very happy with the window covering and the install! It all looks amazing!
Tara & Mike K | Bellevue, WA |
March 1, 2023
Everything went smoothly and the replacement shade looks great. We continue to be impressed with the amazing customer service we've experienced over the years - with every aspect of the process.
Pat & Phil R | Tempe, AZ |
February 25, 2023
It went great and we are enjoying them.
Michele K | Sun Lakes, AZ |
February 13, 2023
Loving my new shades and drapery!
Donna S | Ponte Vedra, FL |
February 3, 2023
Drapes are beautiful and ripple is as expected! They are long, just kissing the floor, except for the far right side where they are a bit longer maybe due to the steaming. I assume once they are 100% dry it will draw back up some. The fabric is lighter and does drape/ripple great. I love the look.
Brigitte D | Scottsdale, AZ |
January 17, 2023
First, the installation went very well. He was on time and within two hours, all was done. Second, we love the shades! In particular the electric shade in the living room!! Easy to use and so very beautiful. I also like the duality of our guest bedroom shade. In terms of our bedroom, we love the darkness. Also love the different levels we can choose.
Deri K | Henderson, NV |
January 14, 2023
Absolutely perfect! Couldn't be better.
Shelley M | Clearwater, FL |
January 13, 2023
The blinds look really beautiful and the client is happy with them.
Sara P | Goleta, CA |
January 7, 2023
It was great!
Tigran S | Bellevue, WA |
December 31, 2022
I really appreciate the partnership and if I rate my all purchases in the last several years I think purchasing shades from The Shade Store but the most amazing customer experience that I have ever got. I really appreciate having such support.
Brittany A | Phoenix, AZ |
December 19, 2022
The Installer did a wonderful job! He was happy to hang our drapes for us and did it beautifully!
Diana D | Phoenix, AZ |
December 19, 2022
The shades look wonderful and the install went great! We are very happy with the whole experience.
Edward T | Fountain Hills, AZ |
December 8, 2022
Installer was amazing, quick, accurate, and very polite. Shades look great. Summer heat will tell.
Donna S | Mesa, AZ |
December 8, 2022
Wow, these window treatments are really top of the line gorgeous. We are all so excited about the way they turned out. The Installer was terrific—both professional and super helpful/friendly.