With so many options available, choosing a custom drapery style for your home can seem a bit overwhelming. When it comes to weighing the importance of functionality or aesthetics, there are many decisions to consider. Here at The Shade Store, we have eight distinct drapery styles to select from, each with its own list of benefits. Luckily, we are here to help with our complete guide to choosing drapery styles. Keep reading to find out exactly which style is perfect for you!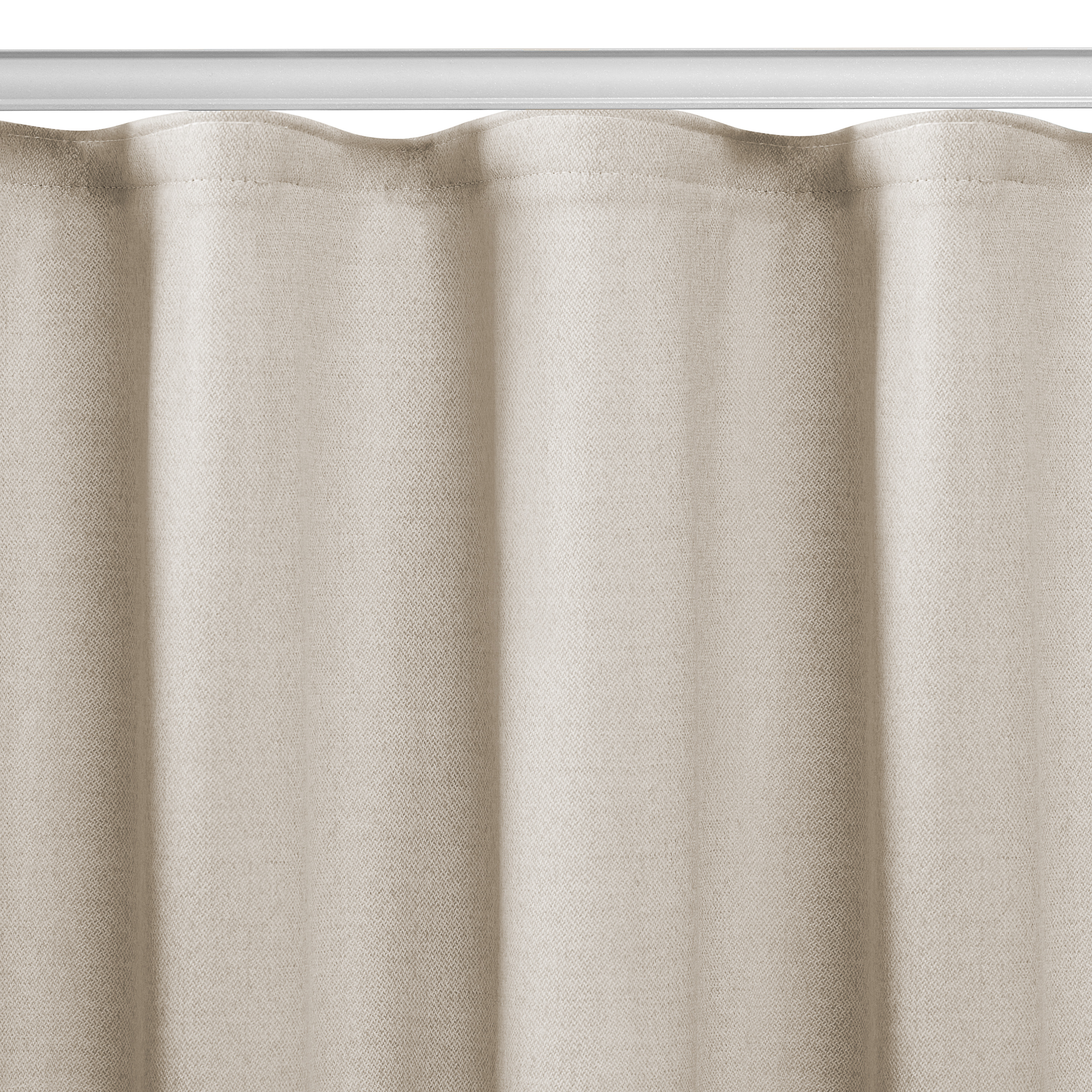 Ripple Fold Drapery is one of our best-selling styles. It is sleek and modern, but also very functional. This is a great selection if you plan on opening and closing your drapes every day, as it glides effortlessly along a track.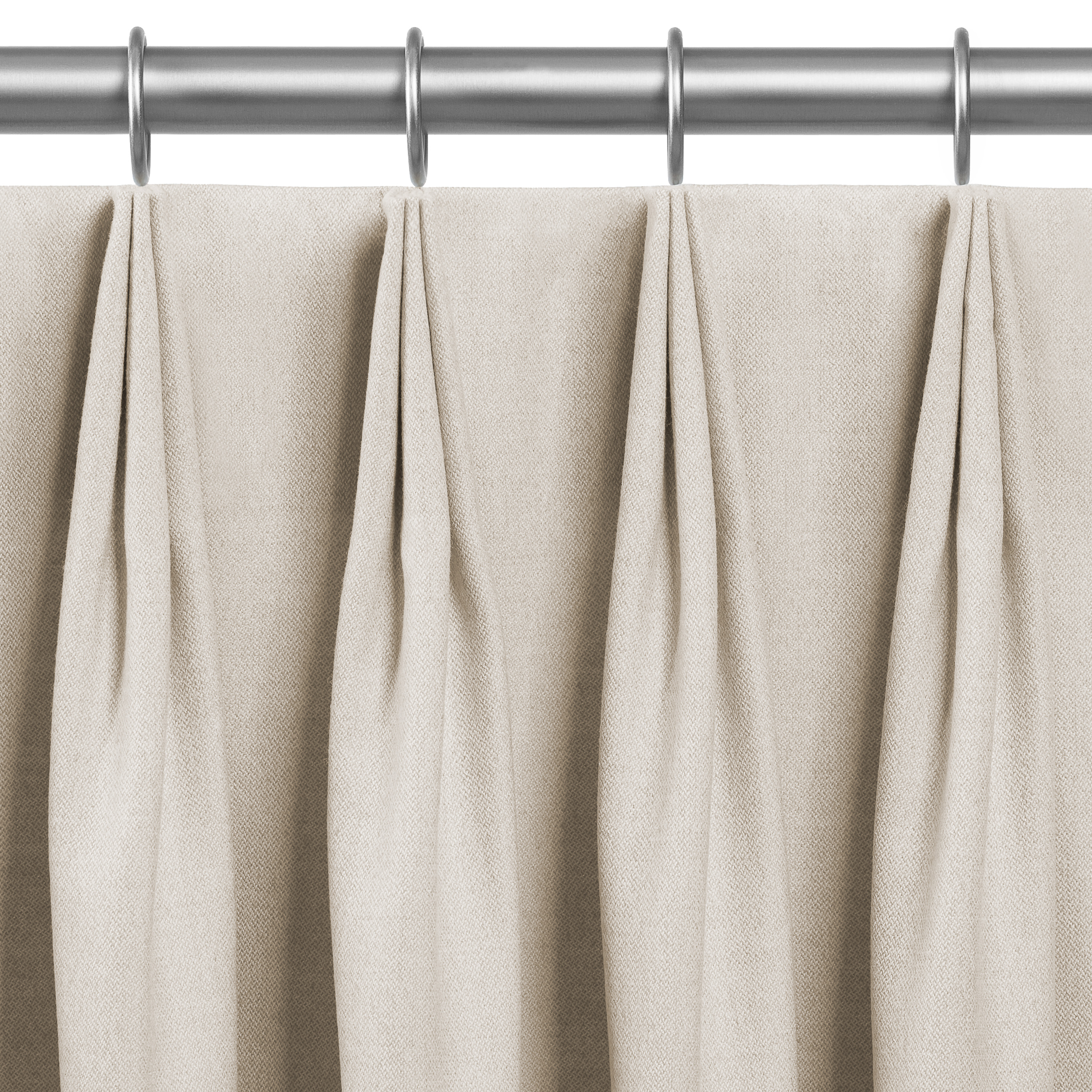 Tailored Pleat Drapery is another best-seller here at The Shade Store. It is fuller, and has an understated elegance. The pleats are held stiff with a buckram stiffener, allowing this style to remain very functional and easy-to-operate.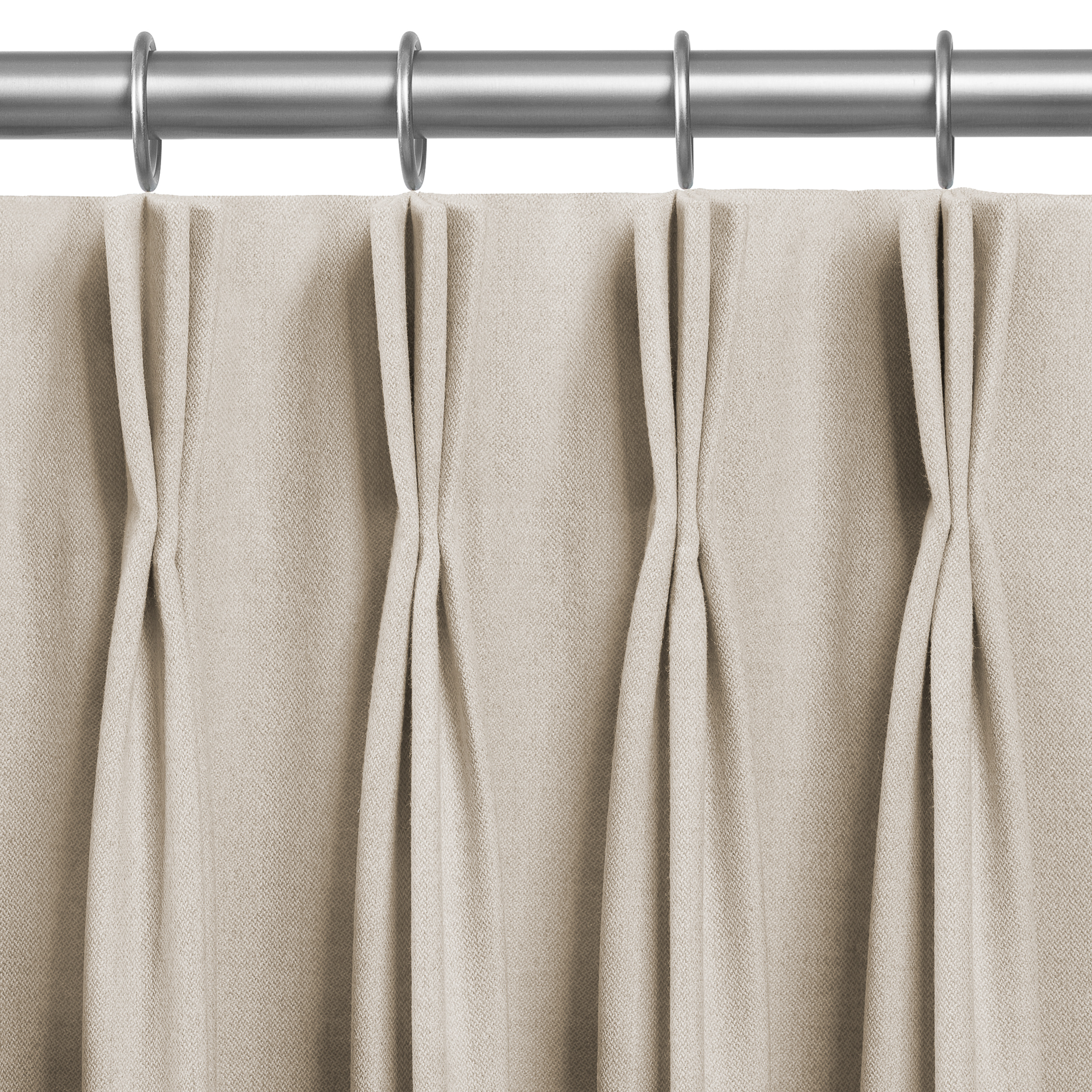 Our Pinch Pleat Drapery is classically beautiful. The pleats pinch 4" from the top of the drapes, creating a simple but stunning shape. Similar to our Tailored Pleat, this style is held stiff, making it easy-to-operate and functional.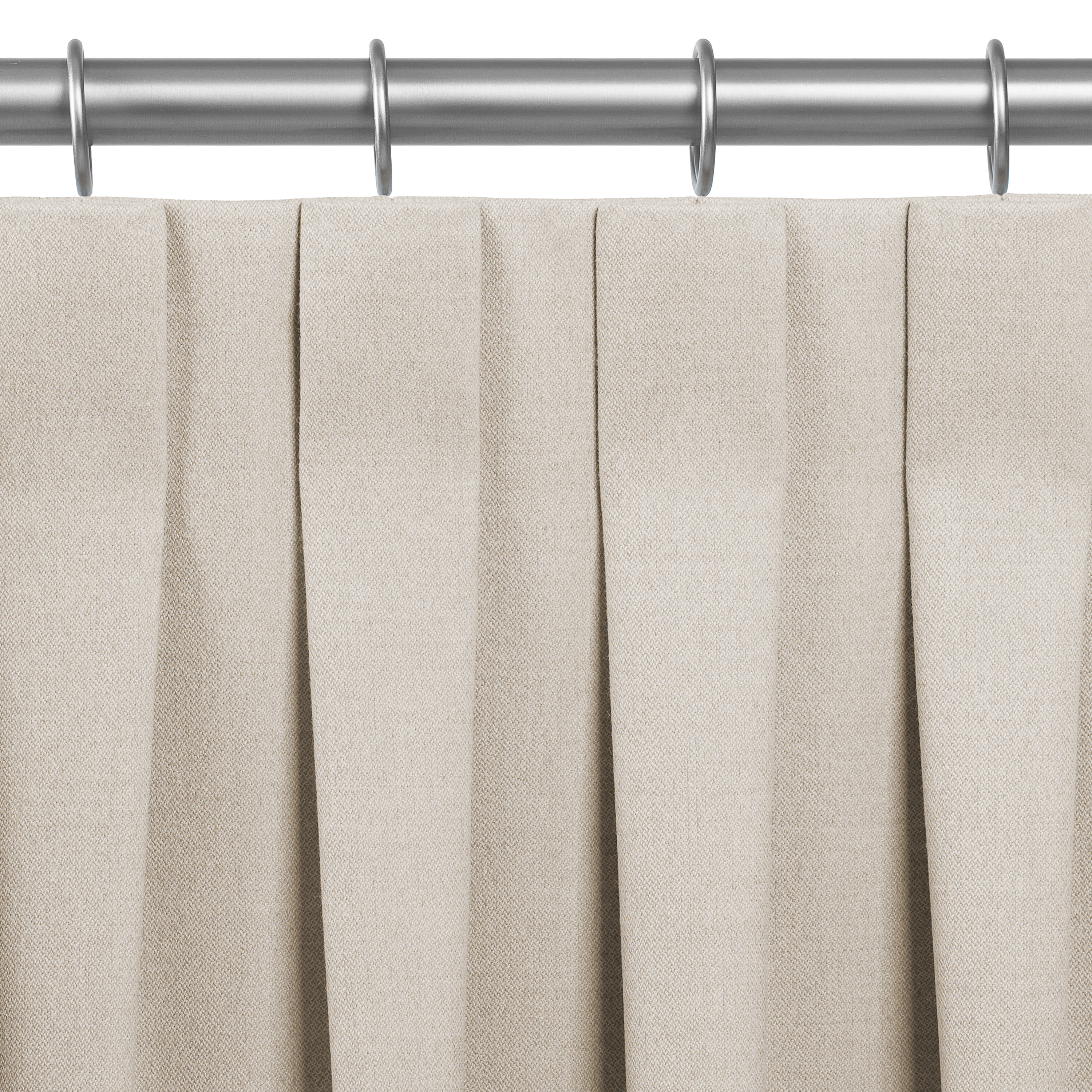 Inverted Pleat Drapery is unique in that while neatly pleated, it still gives off a casual, relaxed vibe. This style is better suited for decoration; it is not ideal for frequent use.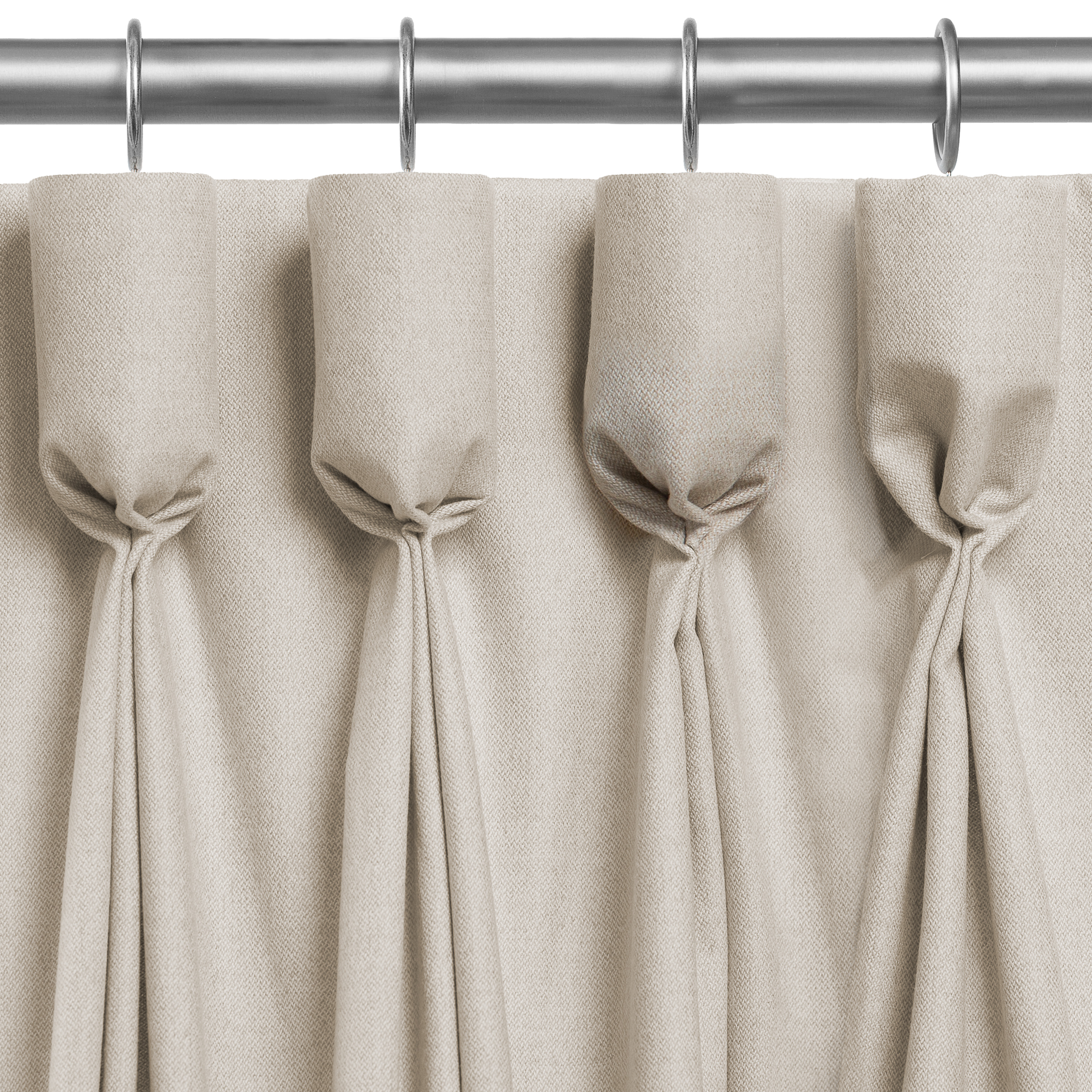 Goblet Drapery has a very sophisticated shape, with large goblet pleats along the top of the panels. This style is best for a decorative purpose, and is not ideal for frequent use. Goblet Drapery has a large stack, which means that when open, more fabric will cover your windows.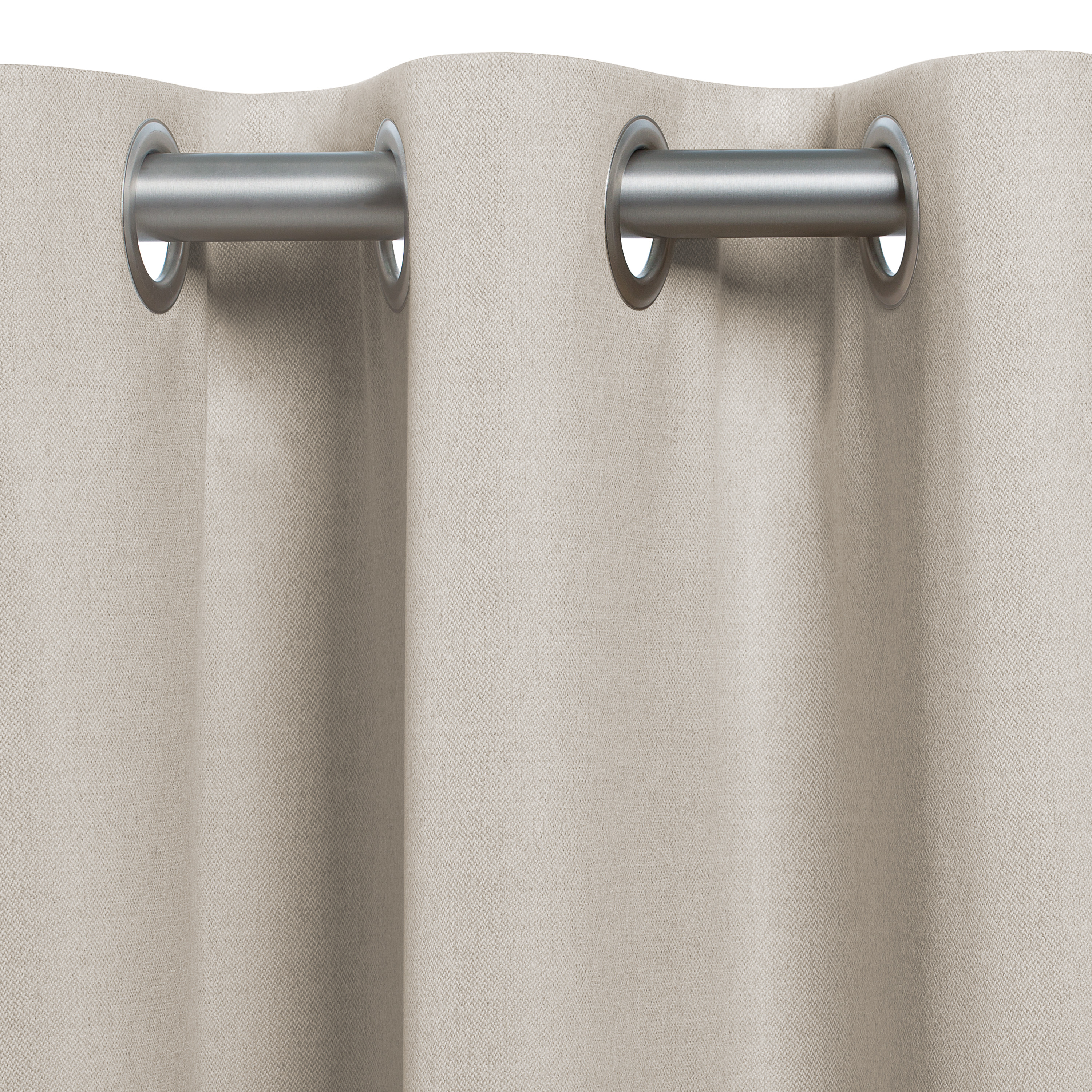 Grommet Drapery, as its name suggests, is hung from a rod via grommet rings. Our grommets come in five designer finishes, including chrome, satin nickel, polished brass, antique brass, and black. This style can have a dramatic appearance, thanks to its deep folds. It is primarily a decorative style, and not ideal for frequent use.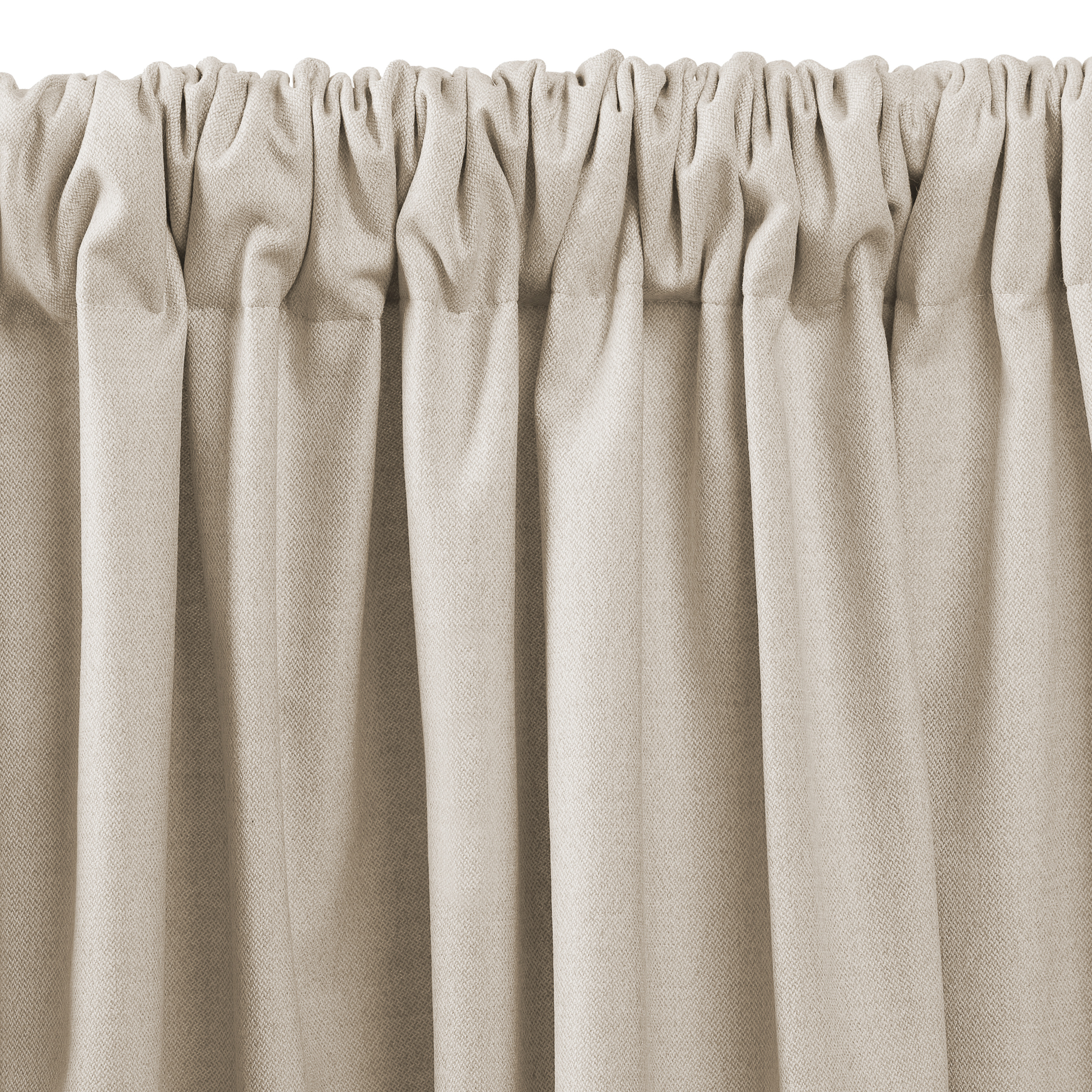 Our Rod Pocket style is very classic and traditional. This style of drapery works best as stationary panels, as they are not best for everyday use.
Our Cubicle Drapery is a great option if you're looking something a little more budget-friendly. This style is incredibly versatile and functional, making it perfect for everyday use. It glides effortlessly along its track, and has our most minimal stack.
Want to see how each of the drapery styles look installed? View our inspirational photo gallery here!
Know exactly which style you want or still have some questions? Either way, our expert design consultants are here to help. Visit one of our 55+ nationwide showrooms, give us a call, or email us at design@theshadestore.com to get started today!