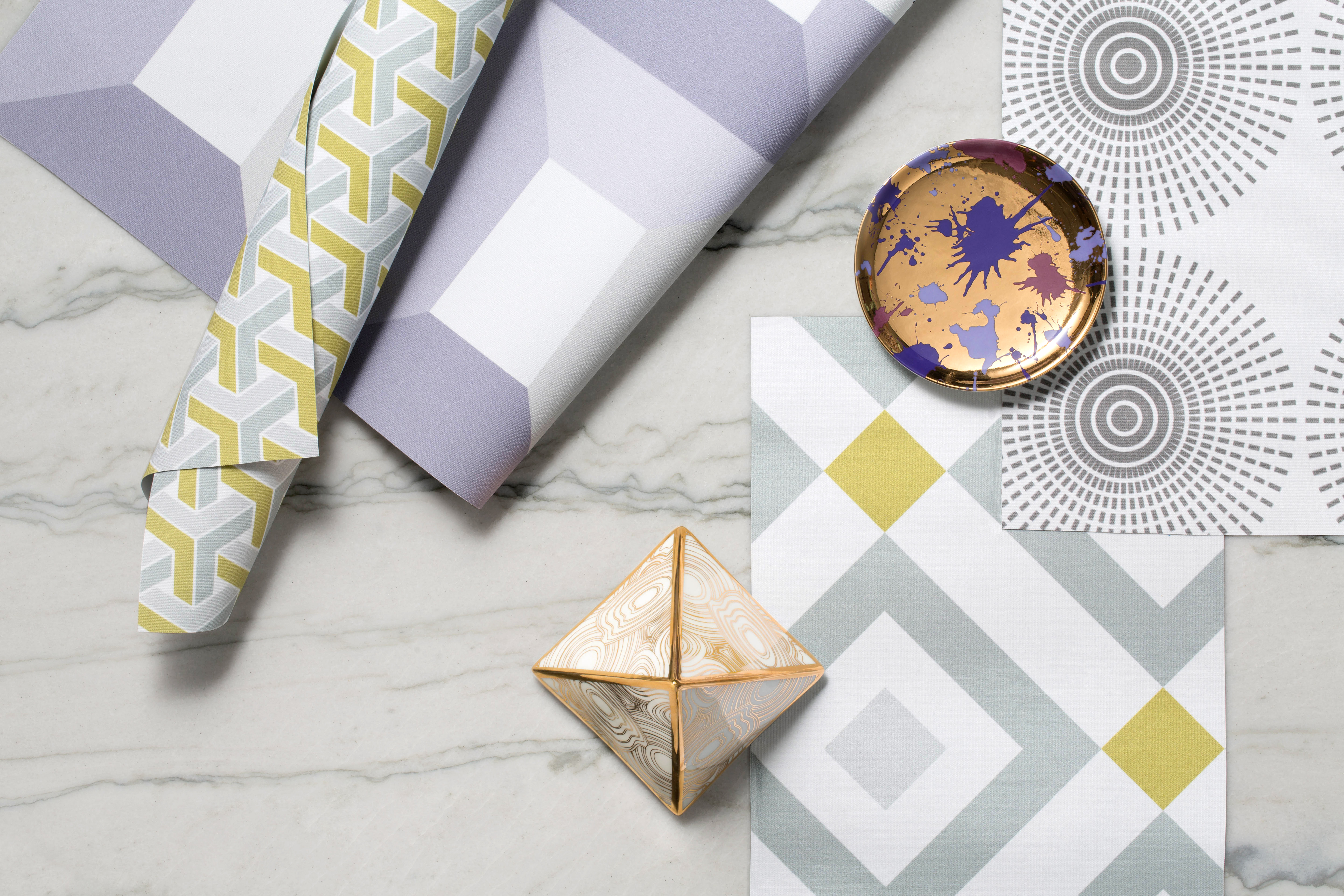 We are so excited to announce the launch of our newest Designer Roller Shade Collection with Jonathan Adler! These mod, geometric patterns were designed by Jonathan Adler exclusively for The Shade Store. We were able to talk with Jonathan about his design process and the inspiration behind this new collection.
DESIGN INSPIRATION Q&A WITH JONATHAN ADLER
What is the inspiration behind this collection?
I used some of my favorite patterns and colors. They're bold but usable, and everything in the collection is chic and graphique.
Why did you choose these patterns and color palettes?
I want everything I make to add Modern American Glamour to your home, and these patterns are modern, American, and, I hope, glamorous.
What do you like about Roller Shades as a product category?
They're sleek, chic, and simple.
What was your creative/design process in developing this roller shade collection?
This collection is all about color and pattern, so it was endless rounds of tweaks to ensure the scale of each pattern was perfect and the colors were the exact ones I was imagining in my head (and my home).
How would you style this collection in a room?
I see the collection in everything from a modern glass box in the Hollywood Hills to an Upper East Side pied-a-terre that needs a pop of pattern. Used alone the look is clean and modern, layered with drapery it's a luxe look.
You've worked with The Shade Store in the past on design projects, what do you like about working with The Shade Store as a designer?
They're the shade experts – it's in their name and everything.
What advice would you have for someone who was sourcing custom window treatments from The Shade Store?
Don't be afraid of color and pattern. Life's too short to look back and see an endless haze of beige.
ABOUT JONATHAN ADLER
Jonathan's mission: to bring Modern American Glamour to your life. How? By creating a foundation of timelessly chic furniture and accessorizing with abandon. It all started with pottery. Jonathan first gave the wheel a spin at summer camp when he was 12 years old. Twenty-two years later, he opened his first store in SoHo. Figuring "why stop at pots," he partnered with his Peruvian pals on throw pillows, and then started imagining the sofas those pillows could sit on. Soon enough he was in the home décor biz—working with artisans of all kinds to craft everything from swanky side tables to divine dinnerware to custom upholstery. In less than 20 years he's opened nearly 30 stores. His favorite motto, "If your heirs won't fight over it, we won't make it," reflects his continued commitment to impeccable craftsmanship and irreverent luxury.
Order your free swatches of the new collection here.