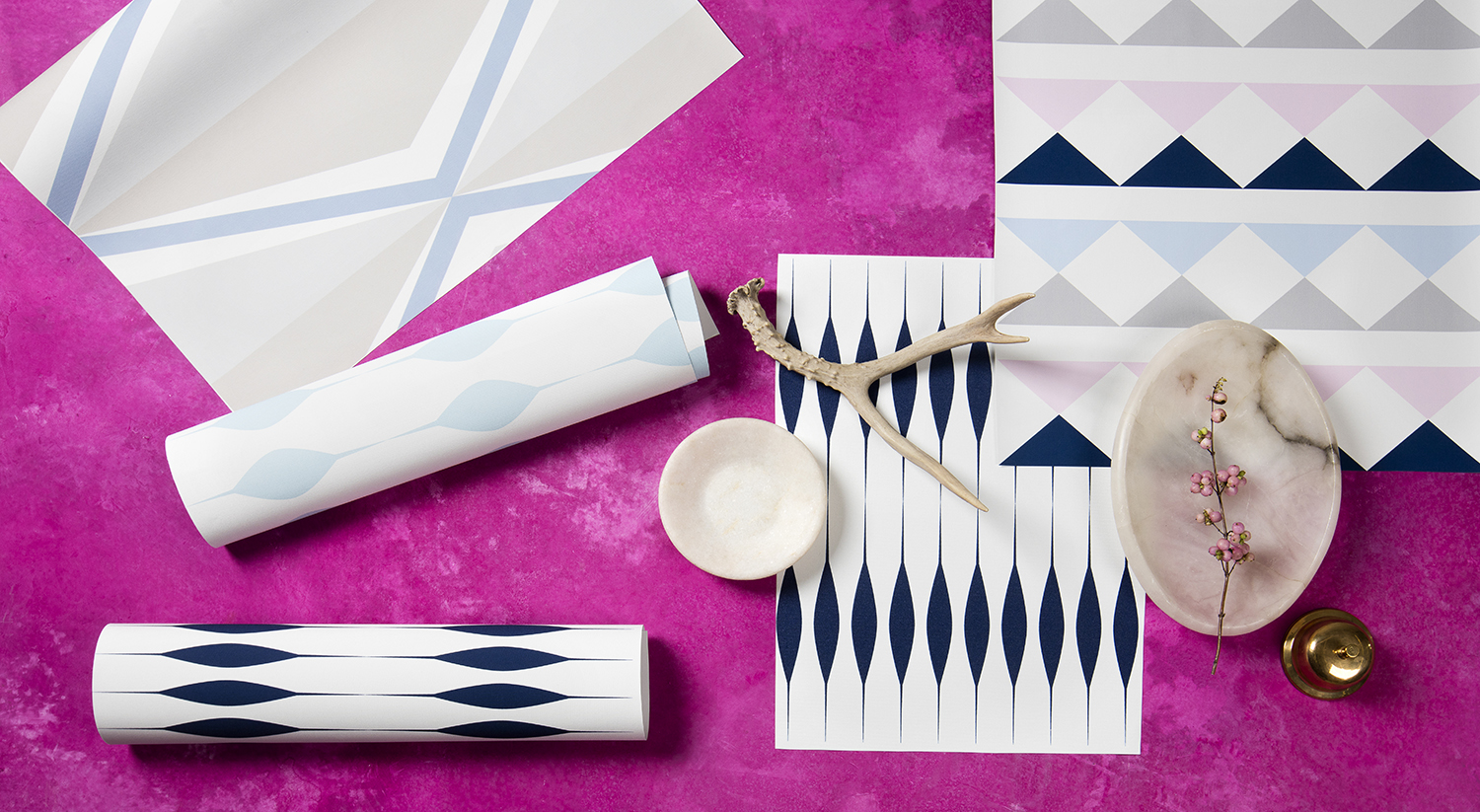 In case you missed it, we've been adding new materials to our designer collections left and right this season. We are working hard to bring you the most stylish options for your windows, and we are so excited about the latest colors and patterns from new partnerships and expansions of several of our existing collaborations.
The latest news comes from our longtime partners The Novogratz and DwellStudio.
The Novogratz: Fall 2016
The design duo The Novogratz has designed six new materials for Roller Shades. Several of these mod designs are pictured in the photo above. "The new patterns are playful but also offer a more neutral color palette. We developed this exclusive collection specifically for the Roller Shade style because the colors on these types of window treatments are so incredibly saturated that the patterns really make a statement," says Robert Novogratz. Take a look at all of the new materials in The Novogratz designer collection here.
New Materials from DwellStudio
DwellStudio is introducing 10 new patterns featuring geometric and floral designs with Asian and Moroccan influences. These new styles available for Roman Shades, Drapes, and Cornices will add instant style and flair to your home. Pictured above is Cloudburst, a minimalist interpretation of the sky and clouds. Choose your swatches from the DwellStudio collection here.
More New Designer Window Treatments
In addition to the extended collections from The Novogratz and DwellStudio, we also recently released brand new collections from iconic fashion brand kate spade new york, and Sunbrella®, the leader in performance fabrics.
Curiosities by kate spade new york, available through our partnership with Kravet, features classic patterns like polka dots in Larabee Dot and Scatter Dot, as well as whimsical prints like Owlish, adorned with feathered fowl in shades of pink and gray. For the bold, Mona Zebra and Marble Swirl feature daring color options in modern patterns. See all the swatches available for Roman Shades and Drapes in the kate spade new york collection here.
The Sunbrella® VentanaTM Collection includes updated twists on classic prints like houndstooth and multicolored stripes, as well as a variety of solids, all crafted out of the trademark Sunbrella® acrylic. Shades and drapes made of these materials will be stain resistant, easy to clean, and an ideal choice for busy families with children or pets in the home. Browse the new swatches for the Sunbrella® collection here.
Order as many free swatches of our new materials as you like, or see them in person in one of our nationwide showrooms. Our Design Consultants will gladly help you select the perfect fabric for your window treatments.