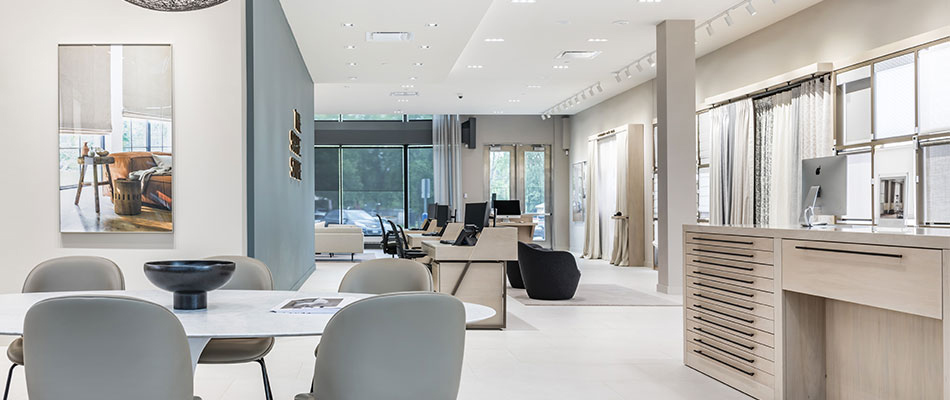 Address
The Shade Store
Shoppes at Estelle
6950 France Avenue S
Edina, MN 55435
Directions
Virtual Tour
Exit Tour
Latest
CUSTOMER TESTIMONIALS
Patty & Jerry | Rosemount, MN |
November 7, 2022
The installation was great and the shade is gorgeous. Works perfectly to block out that blinding sun!!! We are extremely happy with it.
Kim K | Richmond, MN |
November 2, 2022
Just excellent as always. Your team is so good. And we are very happy with everything, including the service provided.
Sally F | Edina, MN |
October 22, 2022
All great with instillation. You all were so easy to work with. We will certainly be back for future needs.
Alice C | New York, NY |
September 15, 2022
The installation went smoothly and everything looks great. We are definitely pleased. They pretty disappear into the window frame when not in use, which is what we wanted. And the black-out does what its supposed to do perfectly when the sun comes in too strongly in the afternoon.
Lorna G | Sonoma, CA |
August 5, 2022
Looks great, install was so easy and super fast!
Monica V | Minnetonka, MN |
August 2, 2022
The shades look great! We love them!
Rob & Nicole R | Minneapolis, MN |
July 25, 2022
We are very happy with the outcome.
Nancy S | Naubinway, MI |
July 21, 2022
Our blinds are perfect! We love them.
Pamela F | Robbinsdale, MN |
July 15, 2022
I wanted to reach out to thank you for all of your help through our ordering process! We had everything installed this morning and it went smoothly - the guys were very efficient and even steamed the drapery in the main bedroom, which I appreciated. We will definitely keep The Shade Store in mind for any future projects!