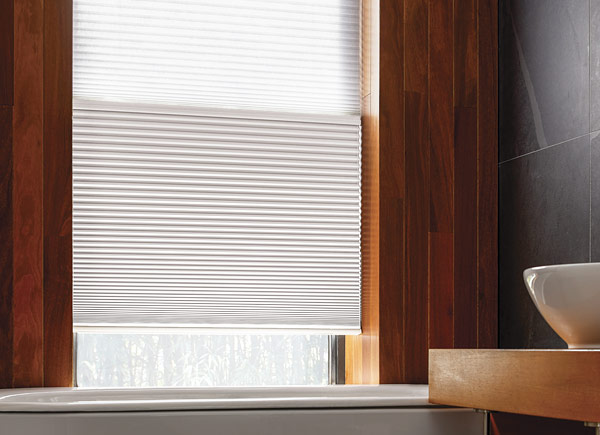 Energy-Efficient Design
Our unique honeycomb Cellular Shades are great for improving insulation and regulating interior temperatures.
What You'll Love
50+ exclusive materials
Keep your energy bills in check
Regulate interior temperatures
Shades ship free in 7 days or less
Select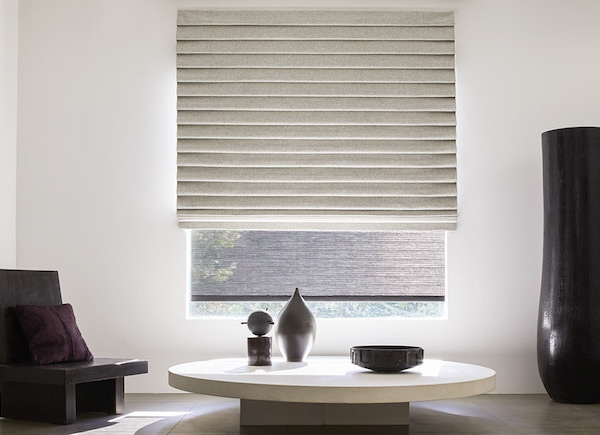 Luxurious & Bold
Our Pleated Roman Shades feature uniform folds, creating the luxurious cascading effect that defines this style.
Key Features...
Uniform hobbled folds spaced 4-5" apart
Meticulously handcrafted appearance
Excellent functionality - for everyday use
Select
EXPLORE OUR PLEATED SHADES
Pleated shades offer a classic, refined look to any window, with options that suit the needs of every space. Energy-efficient Pleated Cellular Shades help regulate interior temperatures with over 50 materials to choose from, while Pleated Roman Shades offer a bold and luxurious cascading look with unmatched functionality for well-defined style in the bedroom, living room, office, and beyond. Get started with a free measurement today.

WHY CHOOSE PLEATED SHADES?
From energy efficiency to timeless style, there are endless reasons to outfit your windows with custom Pleated Shades.
Total Light Control
Pleated Roman Shades offer a meticulous handcrafted appearance that's easy to adjust daily.
Energy Efficiency
Our unique honeycomb Pleated Cellular Shades are a great way to improve your insulation and keep interior temperatures steady — without sacrificing style.
Material Choice
With either Pleated Shade option, you can choose from over 50 materials, including our acclaimed
Sunbrella
collection, to suit your space perfectly.
HOW TO CUSTOMIZE YOUR PLEATED SHADES
Ensuring that your custom Pleated Shades work well within your space goes beyond just choosing the right material — in fact, there are many ways to customize your window treatments at The Shade Store.
Select your level of light filtering, from purely decorative to complete blackout filtration to pleated shades that effortlessly transition to offer both, day and night.
If you choose cellular shades, you'll then select your cell size and material. Choose larger cell pleats for a more modern look or smaller cell pleats for more traditional styling.
After you select your material, you can finalize your window treatments with an interior or exterior mount type, continuous loop, cord lock, cordless or motorized control, and the ability to open your Pleated Shades from both top-to-bottom, and from the bottom up.
PLEATED ROMAN VS. CELLULAR SHADES
When choosing window treatments, you may be comparing cellular shades and Roman Pleated Shades — which are quite similar, but there are a few distinct differences to know. Both types of accordion shades for windows offer superior insulation for your home, but through different mechanisms. Cellular Shades have a unique honeycomb construction that allows air to circulate throughout, while Pleated Roman Shades create a luxurious cascading effect with uniform folds to create an extra barrier between the elements and your space.
MEASURE & INSTALL FOR PLEATED SHADES
To optimize the energy efficiency and light filtration of your Pleated Shades, getting the perfect fit to your windows is essential. Whether you select an inside or outside mount, specific measurements allow our team to create custom Pleated Shades, designed specially to fit your windows. At The Shade Store, we order full in-house measurement and installation services. From our first visit to the final touches, we take care of everything so all you have to do is enjoy your new Pleated Shades.
Sign up for a free professional measurement
.
VISIT US AT OUR SHOWROOMS NATIONWIDE
To experience Pleated Shades, compare Pleated Roman Shades to Cellular Shades, and get your design process started in-person, visit one of our showrooms. With over 130 locations nationwide, we're here to help you through every step of the process.
Find a showroom to get started today
.