According to Cortney Novogratz and her husband Bob — better known as the fearless design duo "The Novogratz,"— they never went to design school. They simply had a passion for creating unique and beautiful homes, so they took on projects and learned as they went along.
More than 20 years later, Cortney shared this tidbit at our Chicago showroom on Tuesday, Oct. 6 as she discussed the launch of the pair's new exclusive collection of fabrics for The Shade Store. An enthusiastic group of interior designers came out for Design Chicago to meet the woman who inspired them.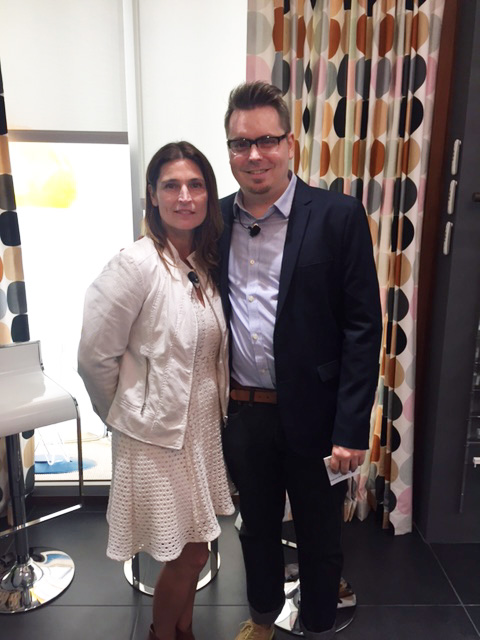 Cortney, who has been a client of The Shade Store for more than 25 years, shared images of some of her favorite projects (all featuring our custom shades and drapery of course!) and had so many pieces of advice for not only designers just starting out, but for seasoned veterans as well.
"Window treatments are the icing on the cake in a room," she said. "All of the choices available at The Shade Store really help to calm our client's nerves."
And if you know The Novogratz, you know they are fearless when it comes to design, using crazy colors and vibrant patterns. When asked if it was hard to convince clients to dive into these more out of the box options, she said "of course it is!"
"However, you have to use pattern in a smart way because it really breaks up the room and your eye," she continued. "Pattern is the soul of the room, and you need it somewhere. It doesn't have to be on the ceiling and the walls and the sofa and the window treatments, but choose one place and do it well."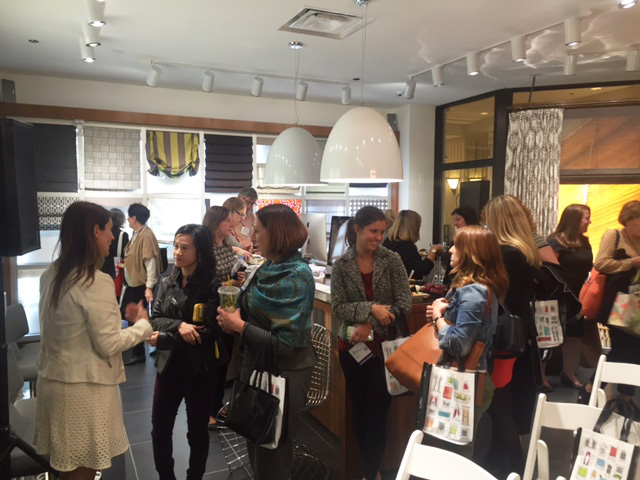 Speaking about the new collection, which includes four materials in 18 different colors, she explained that this is her very first time designing fabrics and it couldn't have been a better experience.
"The Shade Store is the very best at what they do, and that took away all of our fears," she said. "Fabrics are what softens and finishes a space, and we really wanted to be a part of that."
Cortney went on to describe the collection, which she says features crazy colors and calmer colors, different patterns from Bohemian to Modern to Preppy, spun in different ways for different clients.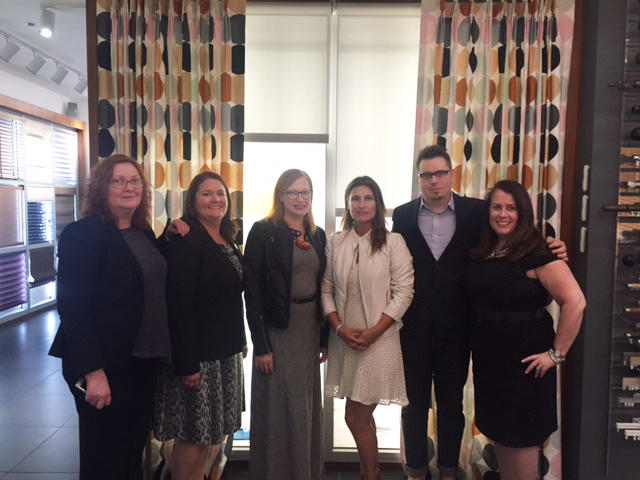 Inspired by their family (The Novogratz are Mom & Dad to seven kids!) as well as their travels to Brazil and all over the world, The Novogratz designed the collection for everyday living.
"These fabrics are so durable, and with the patterns, if one of my kids grabs onto the drapes and start swinging with their sticky hands, it will be really hard to see a stain!"
The couple has already installed these new exclusive window treatments in a client's home in Silver Lake, California and is incorporating them into a hotel design that they are currently working on in Sonoma.
From soup to nuts, this collection truly has something for everyone—and The Shade Store can make it that much more special: a Roman Shade, a pair of motorized drapes, a roller shade—you name it and we can create it.
Head over our website to view the complete line by The Novogratz.