Taking a cue from the colors and patterns discovered during the renovation of their 200-year-old Greenwich Village home, husband-and-wife design duo The Novogratz expanded their collection of window treatment materials exclusively for The Shade Store. Each unique window treatment material design brings a whimsical and upscale touch to any window in your home. Explore The Novogratz Designer Collection at The Shade Store today.
"Having worked with The Shade Store for so many years, we understand how important window treatments are from an aesthetic and functional point of view," says husband-and-wife designer duo Robert and Cortney Novogratz. "These new patterns can make your windows the perfect statement piece. They are bold and fun and can add personality to any space."
Classic Meets Contemporary
A celebration of old New York style with a flare only The Novogratz could deliver, the expansion of this exclusive designer collection showcases six new patterns in 20+ colors, available for Roller Shades, Roman Shades, Drapery and Cornices.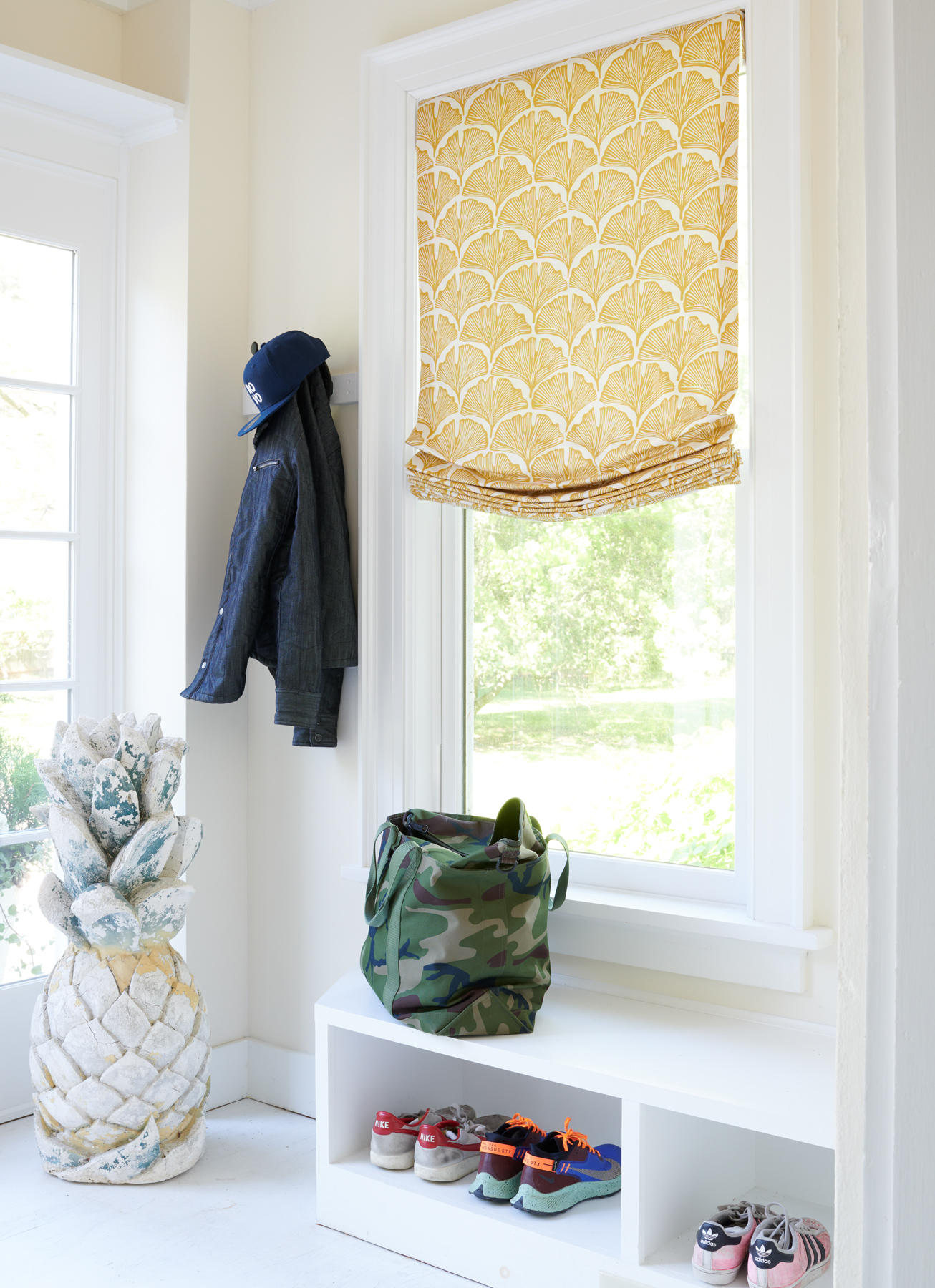 Feather Palm
An updated take on a classic botanical pattern, this 100% natural cotton sateen showcases an intricate ginkgo leaf design from an original block print and has a subtle luster and sheen. Order free swatches today.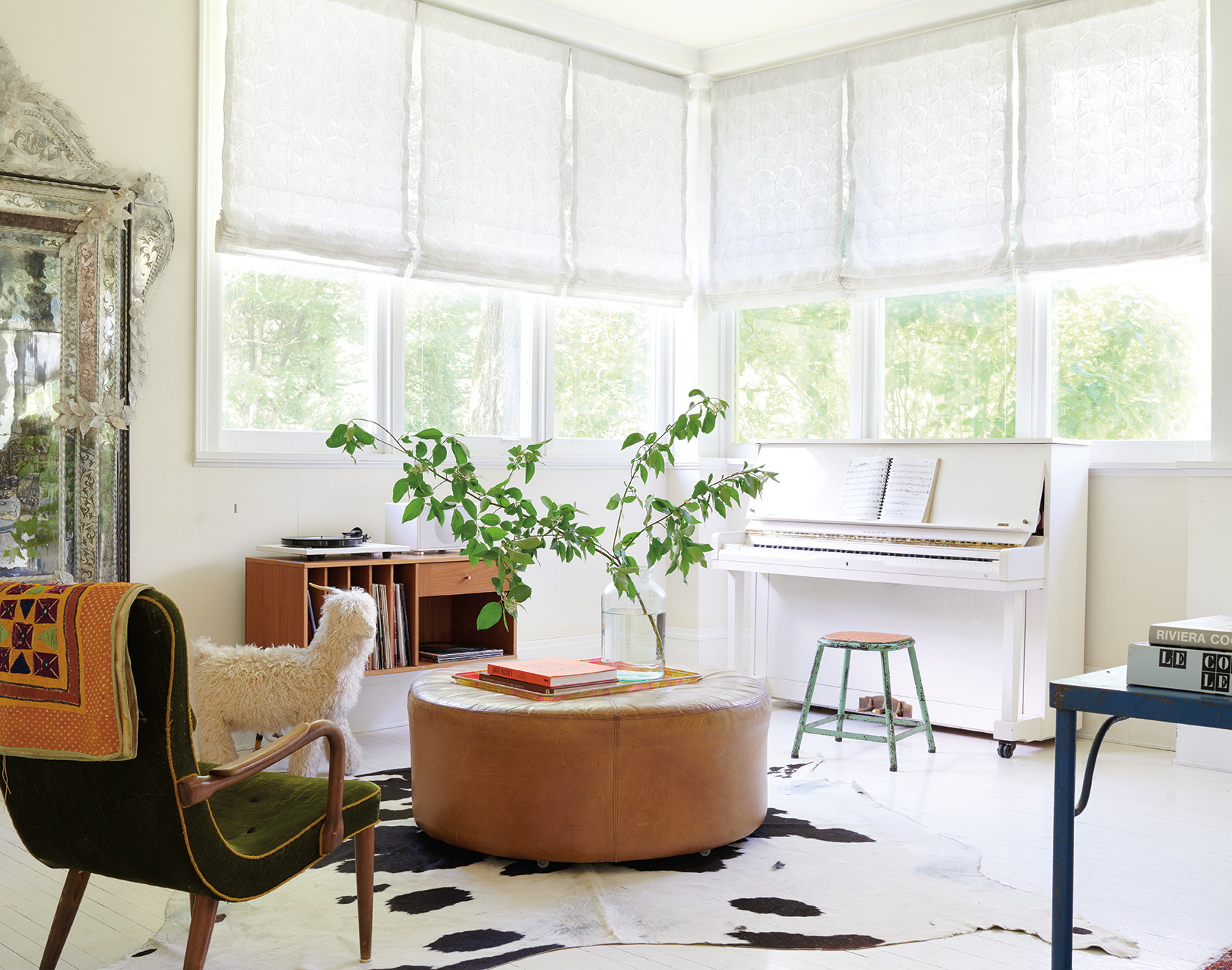 Feather Palm Embroidery
An updated take on a classic palm pattern, this sheer linen blend showcases an original, intricately embroidered ginkgo leaf design. Order free swatches today.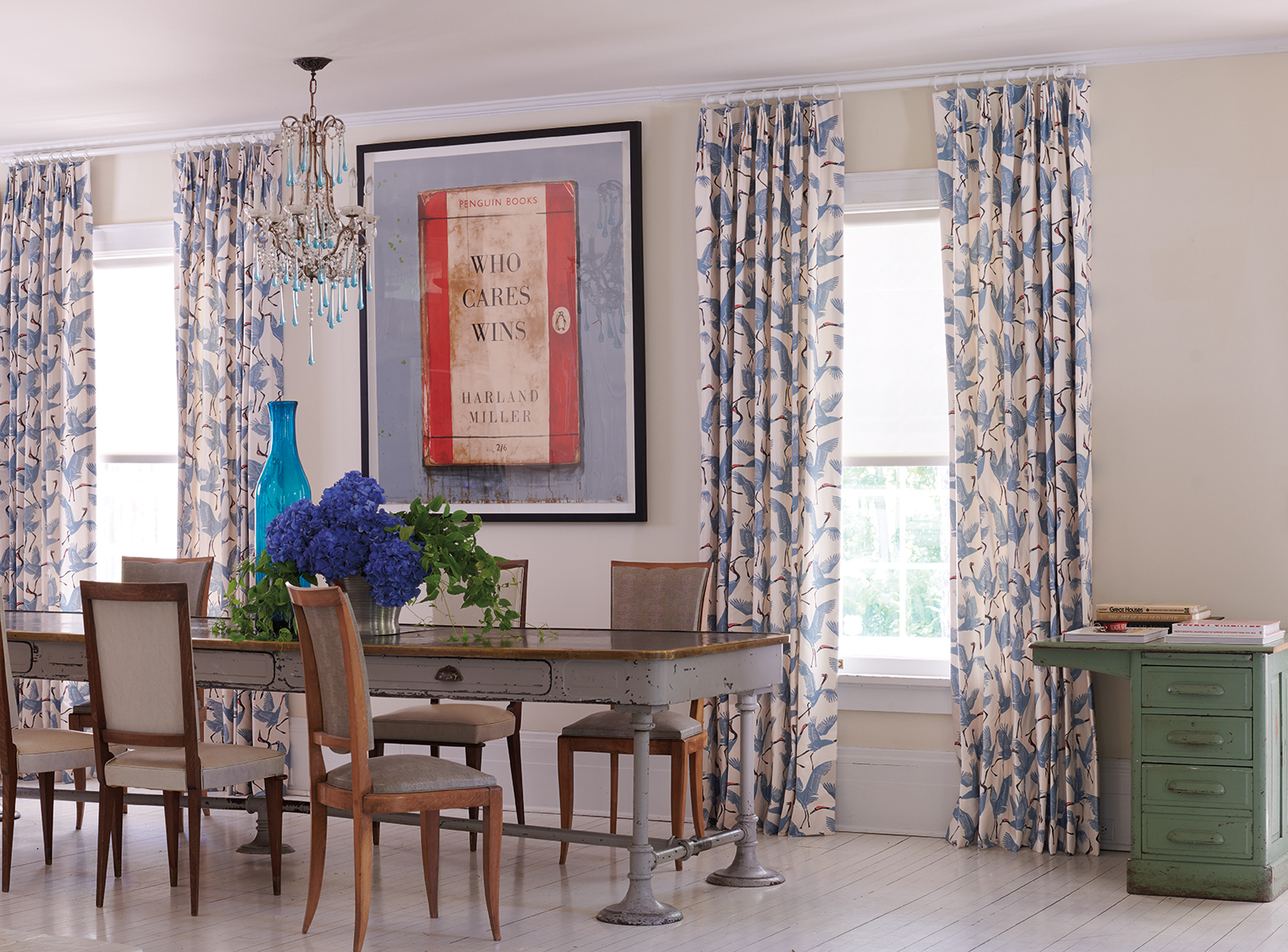 Family of Cranes
Featuring a variety of cranes from original hand-drawn and block-printed designs, this 100% natural cotton sateen drapes beautifully and has a subtle luster and sheen, giving windows a colorful, vintage vibe. Order free swatches today.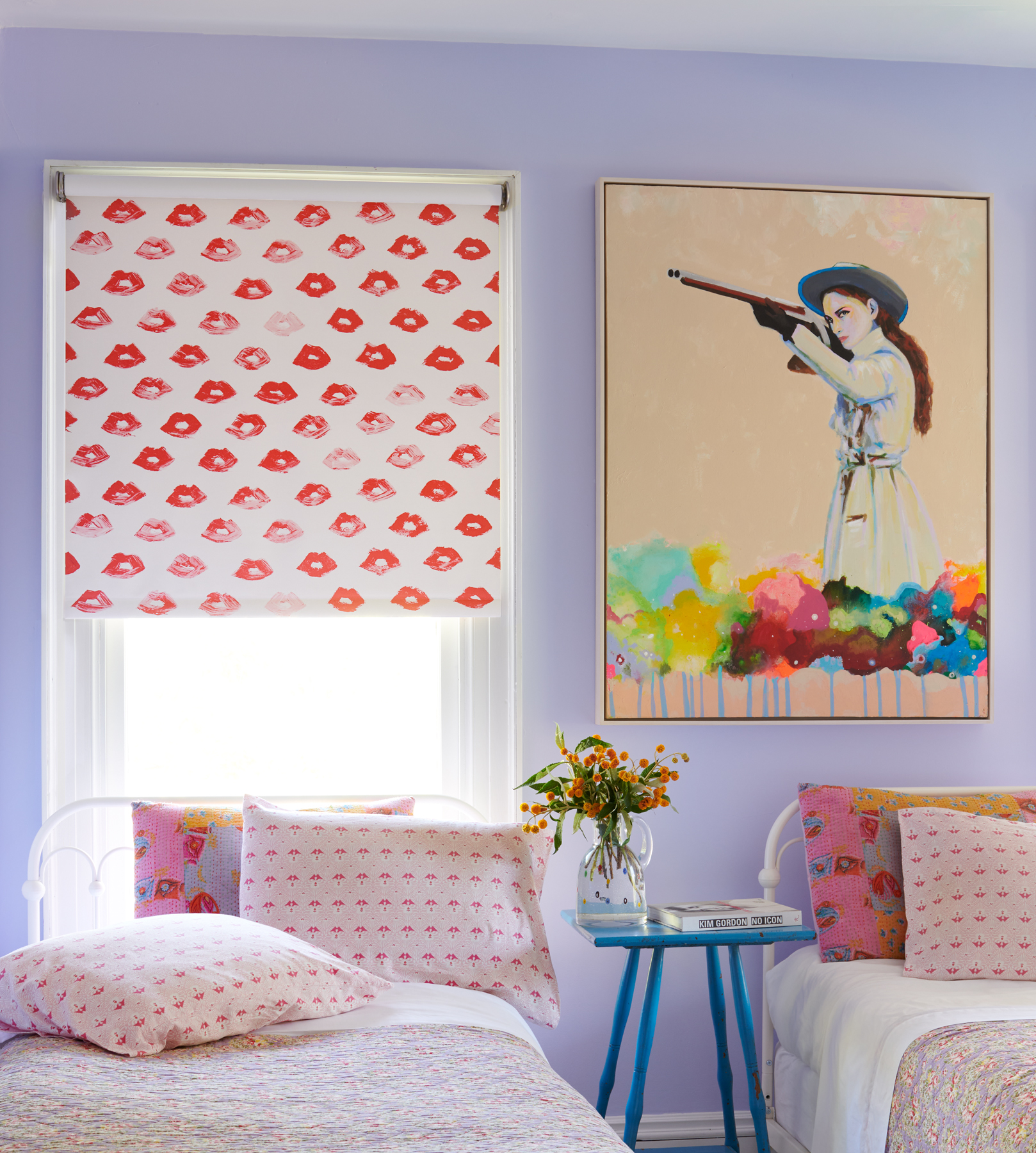 Painted Lips
Created in collaboration with friend of the Novogratz, artist Donald Robertson, the painted lips on this bold material give it a lively pop-art feel. Order free swatches today.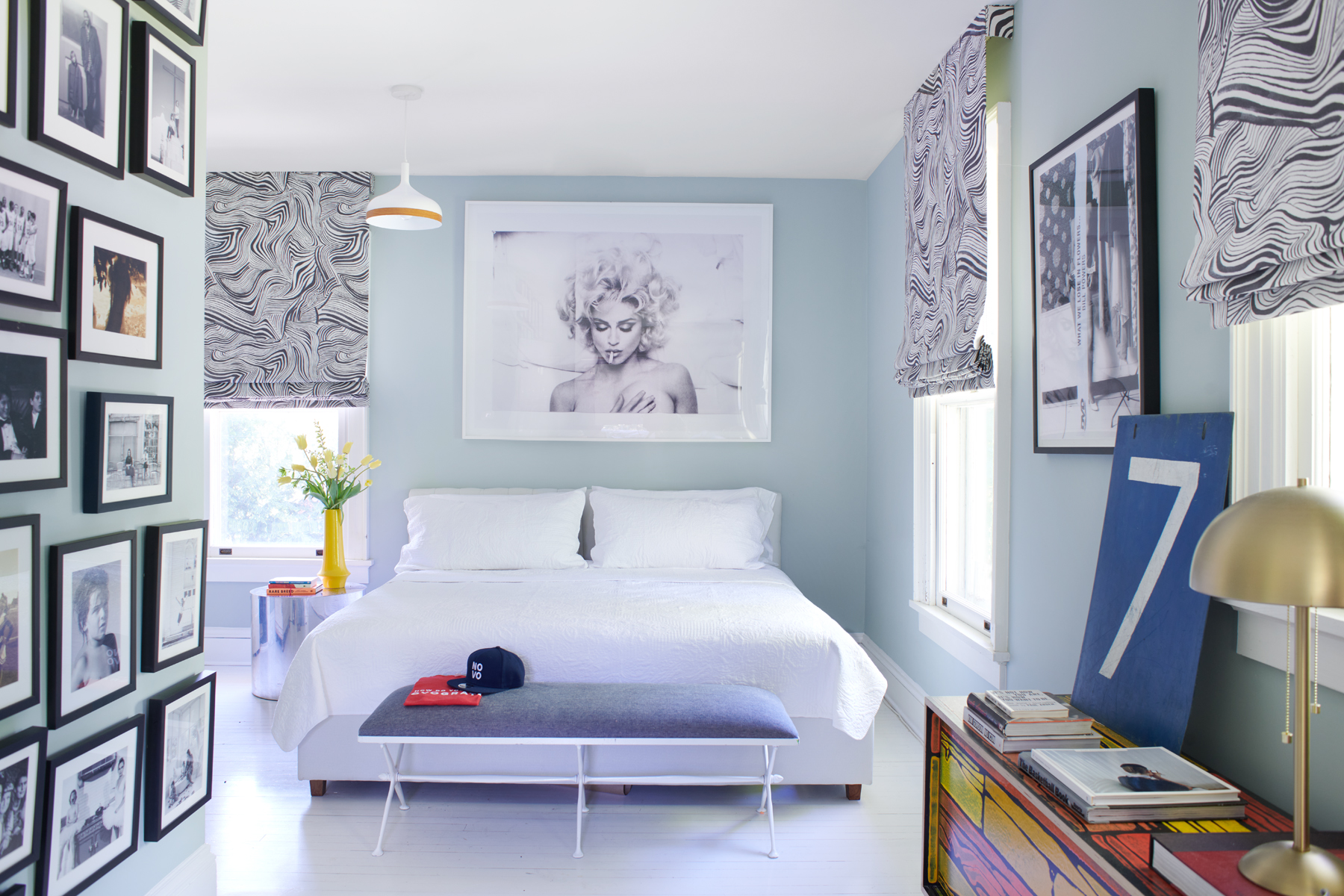 Zebra Marble
Inspired by an old zebra wallpaper the Novogratz discovered at Waverly Place in New York, this soft cotton-linen blend has a sophisticated marble pattern that offers a textural feel with a twist. Order free swatches today.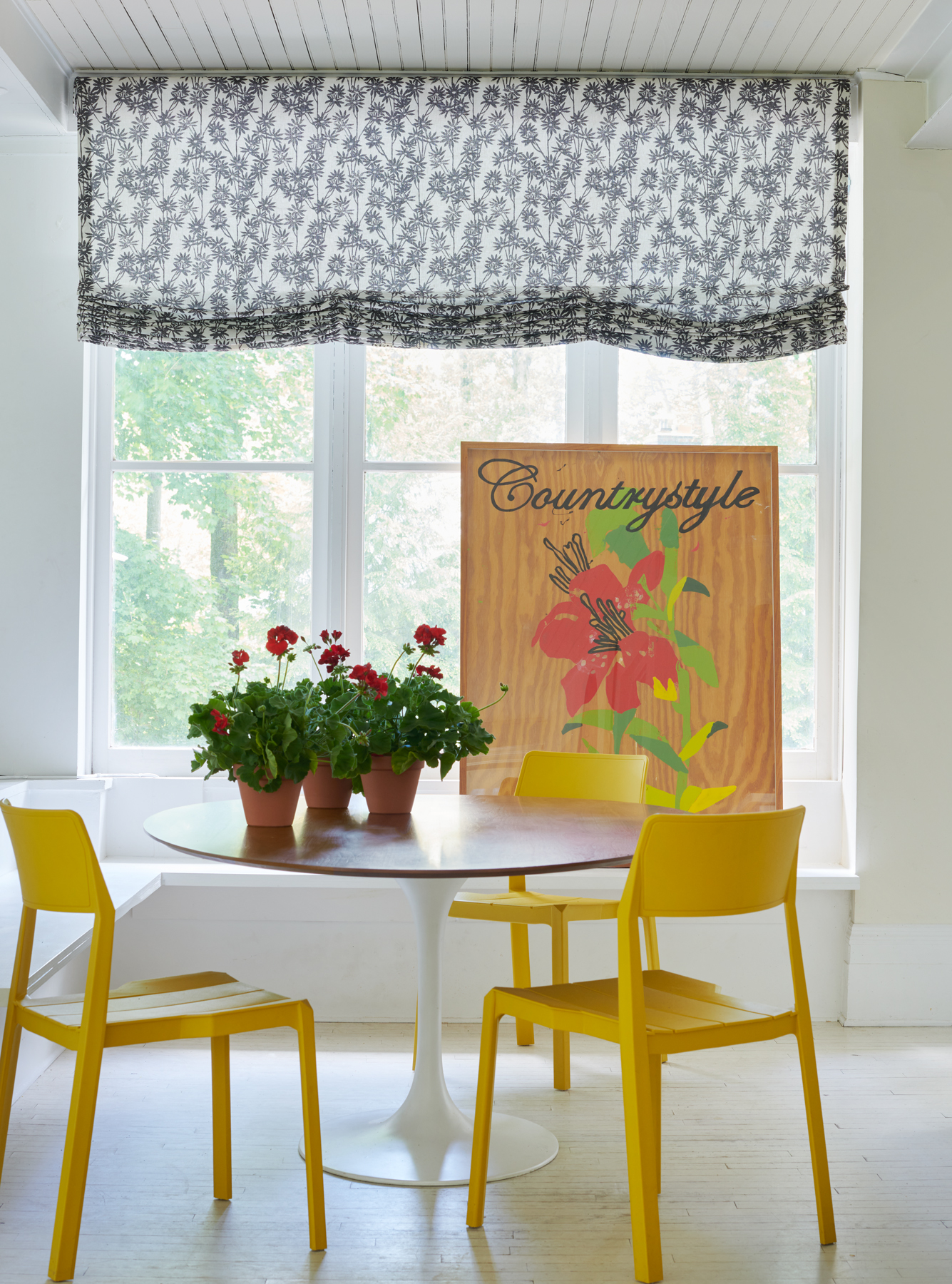 Daisy Bloom
A vintage-inspired interpretation of a daisy pattern, this lightweight cotton-linen blend features eye-catching blooms from an original block print. Order free swatches today. 
Painted Check Embroidery 
Made with a delicately embroidered zig-zag check pattern, this sheer linen blend adds subtle sophistication and texture to the window. Order free swatches today.
Find the Perfect Custom Shades, Blinds & Drapery for Your Windows
If you have any questions about custom shades, blinds or drapery at The Shade Store or need assistance finding the perfect custom window treatments for your home, we're here to help. The Shade Store offers expert services every step of the way — from inspiration to installation. Our team of Design Consultants is available to assist you with material selection, color coordination, measurement & installation scheduling and more, however you choose to shop. To get started, stop by your local showroom, visit us online or give us a call at 800.754.1455.
About The Shade Store
The Shade Store is a premium custom window treatment company with a rich heritage in luxury textiles and interior design. Its exclusive collection of more than 1,300 in-stock fabrics and materials provides customers with an unparalleled amount of style and customization options. Every window treatment is proudly handcrafted in the USA, hung and tested for quality assurance and ships free in 10 days or less. With showrooms nationwide, The Shade Store offers a complete range of in-person and virtual design services for consumers and design-trade clientele, including swatches, complimentary professional window measurements and photo rendering. Additionally, the company is an advocate for environmental sustainability: For every purchase made, the company provides the 'Gift of Shade' by planting a tree in partnership with the Arbor Day Foundation. For more information about The Shade Store, please visit http://www.theshadestore.com.