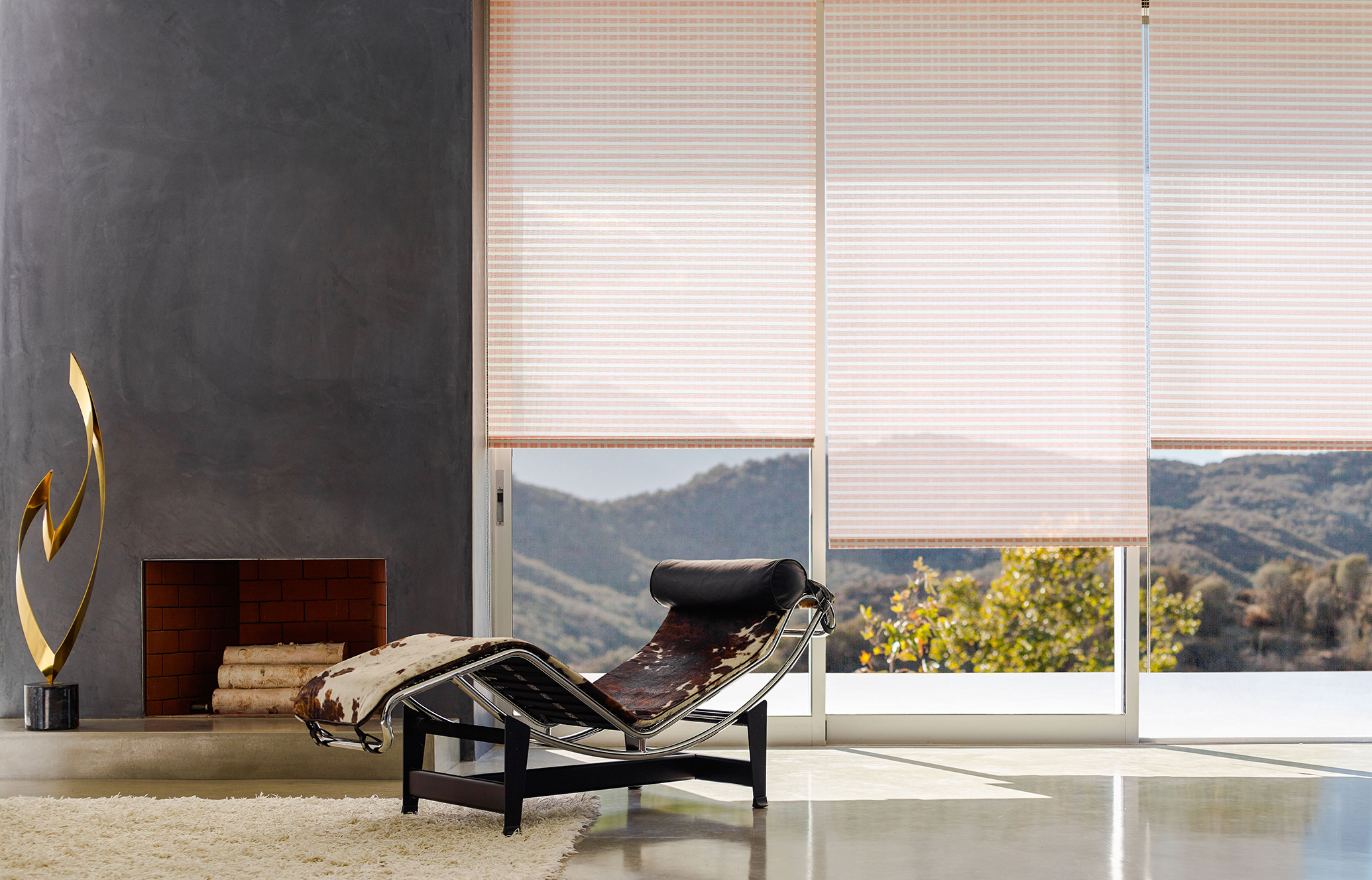 Imagine your bedroom drapes sweeping open to wake you with sunshine in the morning. Picture raising and lowering shades with the push of a button. Envision office shades automatically lowering when the sun's glare is the brightest.
All of these are now possible with our Motorization Made Simple™ collection. With state-of-the-art motors, whisper quiet operation, and The Shade Store's 100% satisfaction guarantee, there's no better time to make your home a little smarter and your life a little easier.
Why Motorize?
There are many instances where motorized window treatments just make sense. If you have shades or drapes that you open and close every morning and evening, motors can take care of that automatically and save you a few minutes each day. If you have a large wall of windows, wide windows, or tall hard-to-reach windows, motorized treatments simplify their operation. In bathrooms and bedrooms, you can close your shades for privacy before entering the room.
Control Your Window Treatments by Remote or Smartphone
Motorized window treatments can be controlled by our 15-channel handheld remote or by your smartphone or tablet coupled with a WiFi Bridge. The motors are small and unobtrusive, creating clean cord-free lines on your windows. Choose from a rechargeable battery motor, which can last all year on a single charge, or a plug-in motor, which can be plugged into existing outlets. Our motorization department is also happy to answer questions from professional electricians if you are placing an outlet in or near your window frame.
Using the remote or The Shade Store App on your smart device, you can set favorite positions for your window treatments and send the shades there with one single touch. With the app, you can also set your shades to raise or lower on a timer and even control them when you are away from home.
More Motorization Options
We offer nine styles of motorized window treatments, including shades, blinds, and drapes. Roller, Solar, Roman, Woven Wood, Cellular Shades, and Pleated Shades can all be motorized. If you are choosing rechargeable battery motors, the motors are hidden inside the tube of Roller, Solar, Roman and Woven Wood Shades.
For Wood Blinds, motorization covers the tilt only, making it easy for your to control light and privacy in your home.
Ripple Fold Drapery and our pleated styles, Tailored Pleat, Pinch Pleat, Inverted Pleat, and Goblet Drapery, can all be motorized. Drapery motorization can accommodate tracks up to 25' long, making it ideal for even the largest windows or glass doors!
We are thrilled to offer our Motorization Made Simple™ collection to you, our loyal customers, as we continue to innovate and bring you the best in custom window treatments. See the answers to many motorization FAQs here, or talk to one of our expert Design Consultants about how motorization can fit into your home. We can't wait to see how you bring these designs to life.