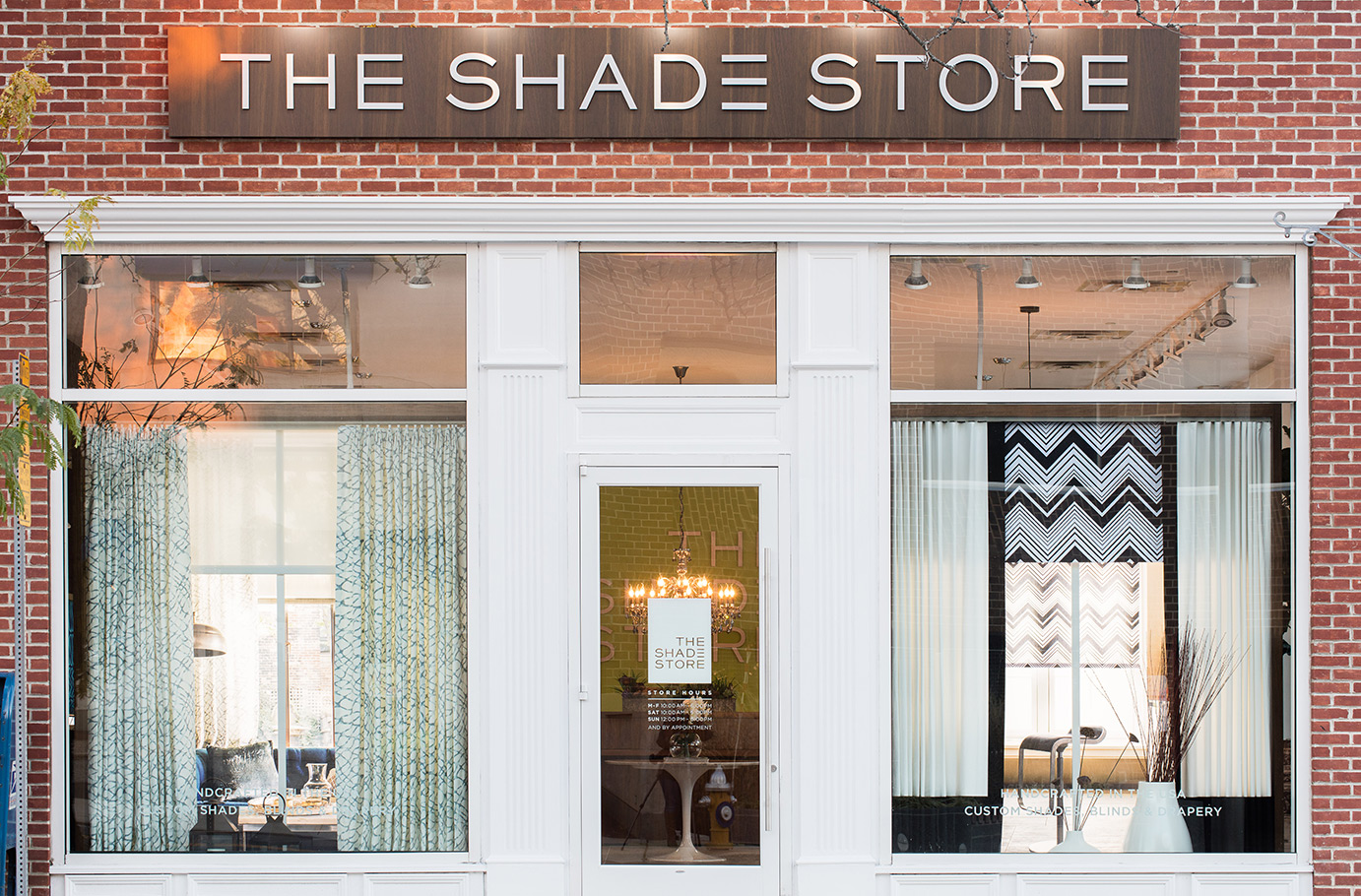 On November 10th, we celebrated the Grand Opening of our Greenwich, CT showroom located on West Putnam Avenue. This marks our second showroom in Connecticut after our Westport location, and our 48th location nationwide.
"We are very excited to be expanding our presence in Connecticut by opening our next showroom in Greenwich. It's an ideal location, surrounded by great design, retail and dining and we are thrilled to be part of the neighborhood," said Ian Gibbs, Co-Founder and Creative Director for The Shade Store. "Connecticut has always been a fast growing market for us so it makes sense for us to add an alternative, convenient location for our customers to shop with us."
At 1,500 square feet, the Greenwich showroom will provide a seamless experience for both consumers and design professionals and features fully interactive design displays and expert Design Consultants to assist in every step of the window treatment shopping process. The showroom joins a growing mini-interior design district in the area, including retailers in the home and design space such as Waterworks, Circa Lighting, and Duxiana.
Around 80 people joined us for the Grand Opening event, which we co-hosted with Connecticut Cottages & Gardens.
Shallowford Flower Co. set up a lovely flower bar, which featured curated arrangements inspired by The Shade Store designer partners. During the party, guests could learn about how to create floral arrangements that complemented their window treatments. They also made mini-bouquets for attendees to take home, wrapped in tissue paper printed with DwellStudio's Auretta in Persimmon, kate spade new york Mona Zebra in Chartreuse, and The Novogratz Retrograde in Sea Foam. Everyone was delighted by the bouquets and tissue papers printed in real patterns they could use on their window treatments.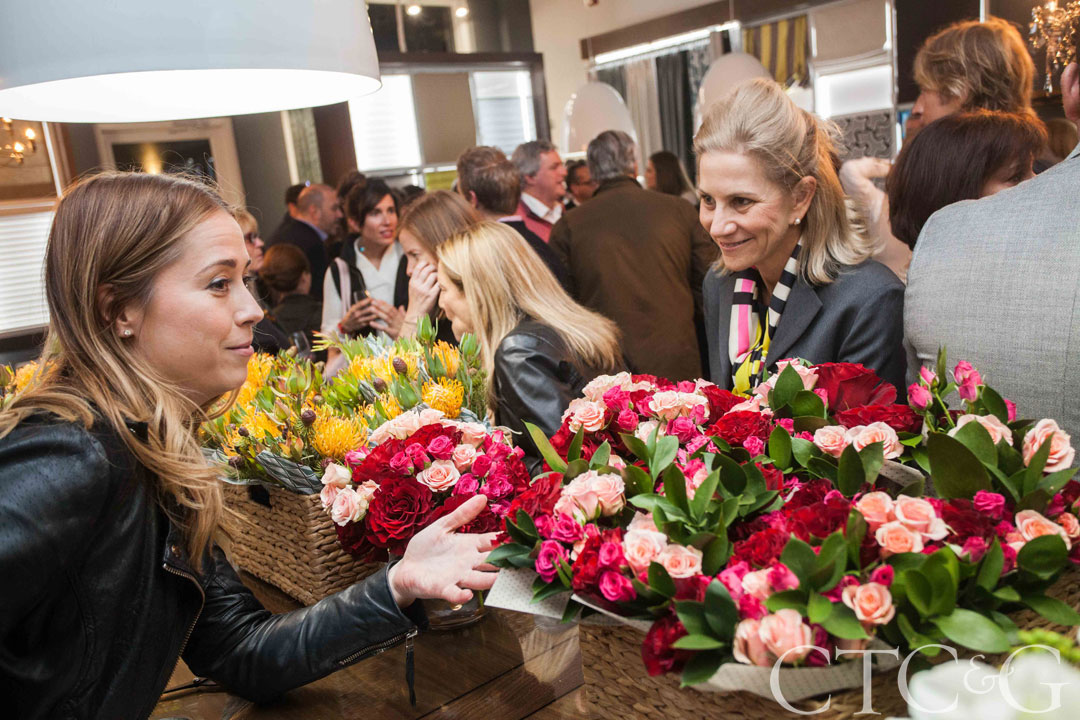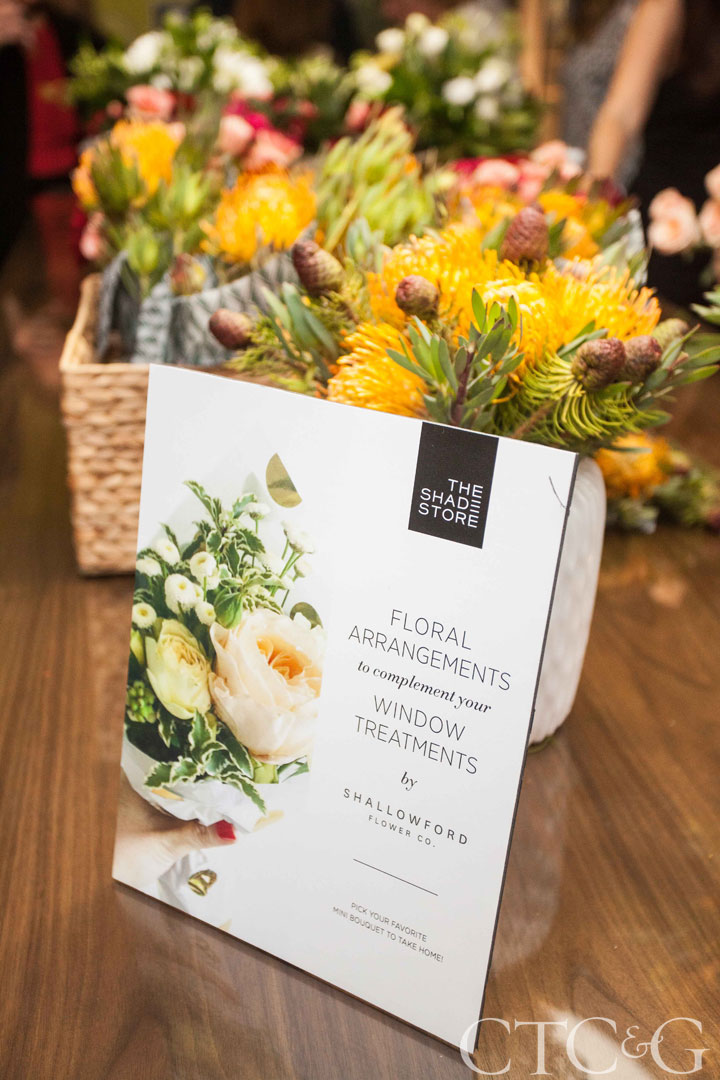 We'd love to see you in Greenwich! Come visit us Monday through Saturday from 10 a.m. to 6 p.m., and from 12 – 6 p.m. on Sunday. Here's where to find us:
48 West Putnam Avenue
Greenwich, CT 06830
203.987.3080