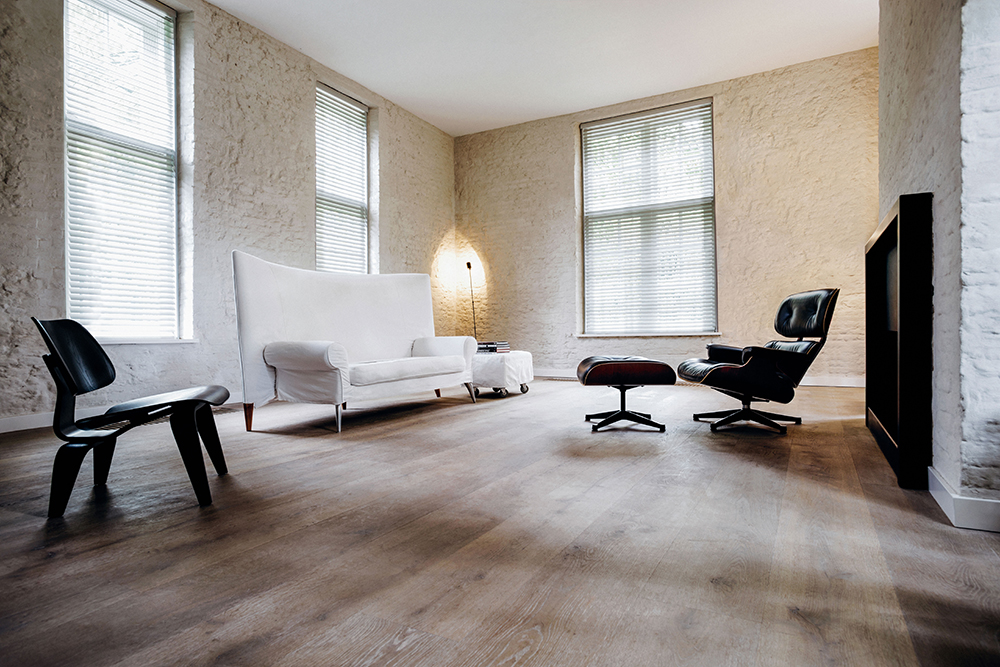 If you're designing an environmentally conscious home, the materials your products are made of matter. At The Shade Store, we are always looking for ways to conserve with our processes, and we have worked hard to source environmentally friendly materials for our window treatments. All lines of our Wood Blinds are sourced responsibly, but our 2″ Faux Wood Blinds offer a unique wood alternative for a stunning and green design.
Faux Wood Blinds can give you the warm, rich look of wood blinds with a low impact material. Our Faux Wood Blinds are handcrafted from eco-friendly foamwood and carry many of the same customization options as regular wood blinds. Choose from a variety of 8 finishes, including painted foamwood like the blinds shown in the photo above and shades of natural wood from pine to espresso. Just as with all of our shade and drapery materials, you can order as many free swatches as you like of our Faux Wood Blind finishes.
Moisture Resistant Faux Wood Blinds
In addition to the eco-friendly component, our foamwood construction also results in a window treatment that is uniquely resistant to moisture, mildew, and warping. Faux Wood Blinds are light, durable, and perfect for areas with extra dampness such as bathrooms, kitchens, and laundry rooms. Window in your shower? That's precisely the place for Faux Wood Blinds. Of course, they can look gorgeous in any other room of your home, like the living room pictured above.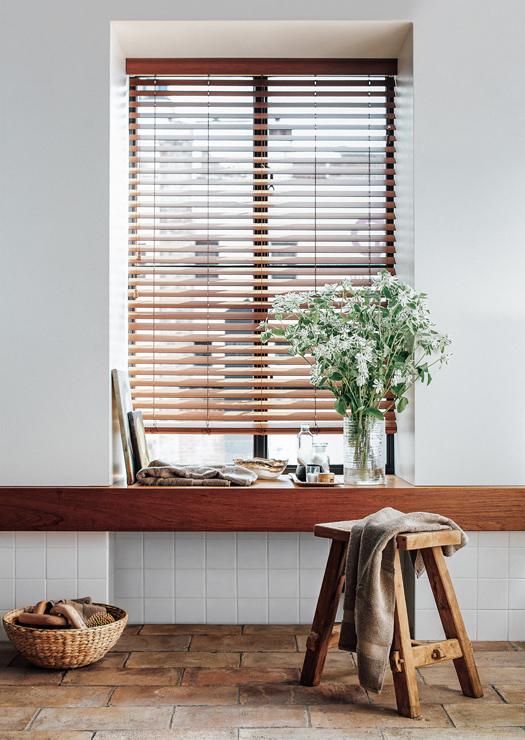 Stop into one of our nationwide showrooms to pick up swatches and see our Faux Wood Blinds in person. Expert Design Consultants are ready and waiting to help you build the ideal eco-friendly wood blinds for your space. As always, with every order placed, we'll be planting a tree through The Gift of Shade™ program.