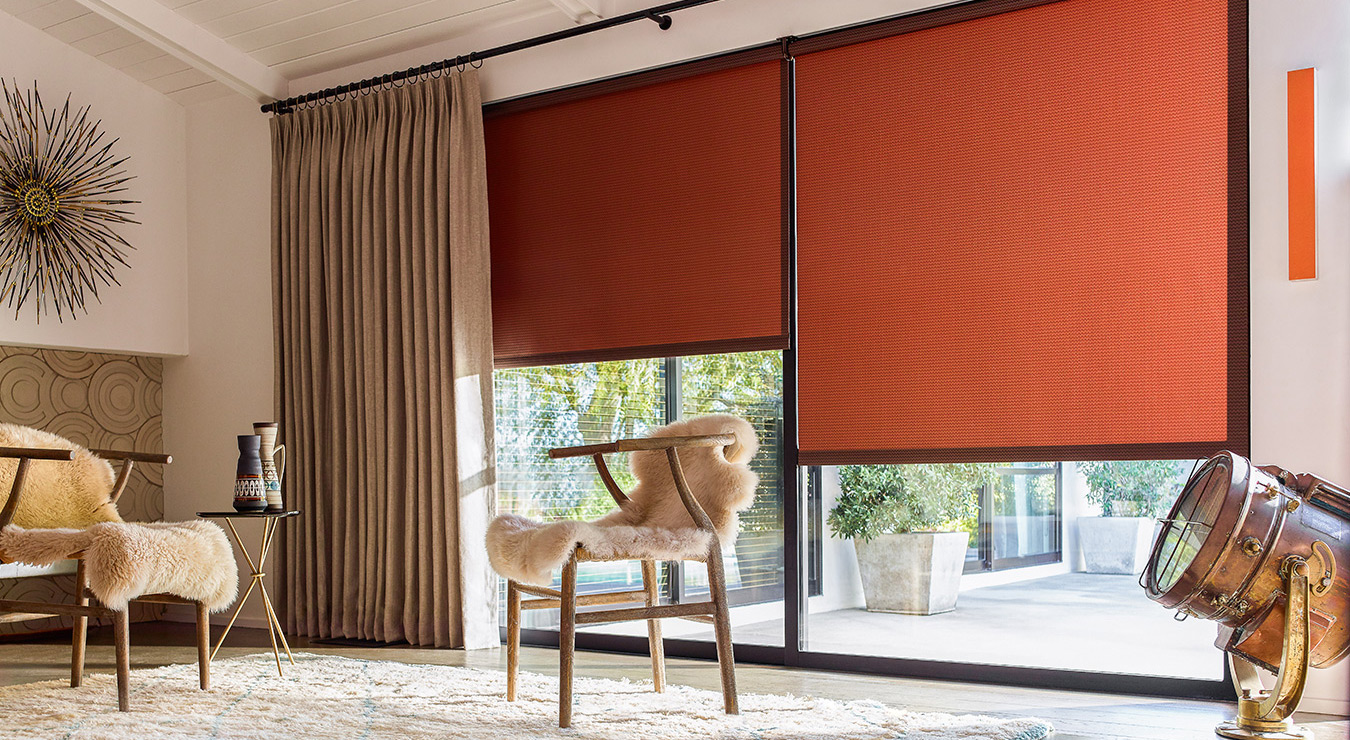 When you stop into a showroom or call The Shade Store, our design consultants are ready and waiting to provide expert design advice and help you choose the perfect window treatments for your home. Please welcome back Liz Irwin, a design consultant in our Garden City, NY showroom. Liz will share some of her insights, tips, and answers to frequently asked questions here on The Shade Store Blog.
As a veteran design consultant who has been helping clients dress their windows for over 8 years, I have heard this question more times than I can count: "What is the current trend for windows?" or "What are people picking these days?"
I'm a proponent of choosing what's right for you and your home, which is why I've taken to writing this How-To series. With that said, there are many trends for 2017 that The Shade Store has carried and highlighted for some time, which suggests that many of these trends have classic staying power.
In this two-part series, I'll share a roundup of the most popular 2017 style trends, and how to translate them onto your windows. Today, we will talk about the colors you can expect to see in many designs this year.
Greenery: PANTONE Color of the Year 2017
Many shades of green are making a big comeback, but this spring, cheery green can bring a touch of happiness to your décor. Pantone specifically chose this shade for its hopeful and life-affirming qualities.
At The Shade Store, this specific shade of green has been among our favorites for a while. To implement this trend, we suggest:

Navy is the New Black
This phrase is everywhere, and it's certainly true. A soft, saturated navy is easier on the eyes than black, but still extraordinarily versatile. Think of it like the difference between your favorite dark wash jeans and black dress pants.
We offer many material options in this favored neutral. To implement this trend, we suggest:

Gem Tones and Ultra Saturated Hues
This is another trend cropping up in many different places, from home décor to fashion. From emerald greens to deep blues, gem tones come in all shades, warm and cool, with the common thread being their deep, vivid, saturation.
When it comes to color choices, The Shade Store never disappoints. In all of our treatment types, solids, textures, and patterns, you'll find gem tone colors abound. To implement this trend, we suggest:
Ripple Fold Drapery in Wool Sateen, color Aubergine
Roller Shades in Cameo, color Copper (shown in the photo at the top of the post)
Aventura Roman Shades in kate spade new york Pomeline, color Pool

Order free swatches of any of the materials mentioned here, or stop into one of our nationwide showrooms to see our window treatment styles in person. Our Design Consultants are always ready to help you create stylish window treatments that perfectly fit your needs and tastes.
Stay tuned for part two or 2017 Window Treatment Trends, Popular Styles!