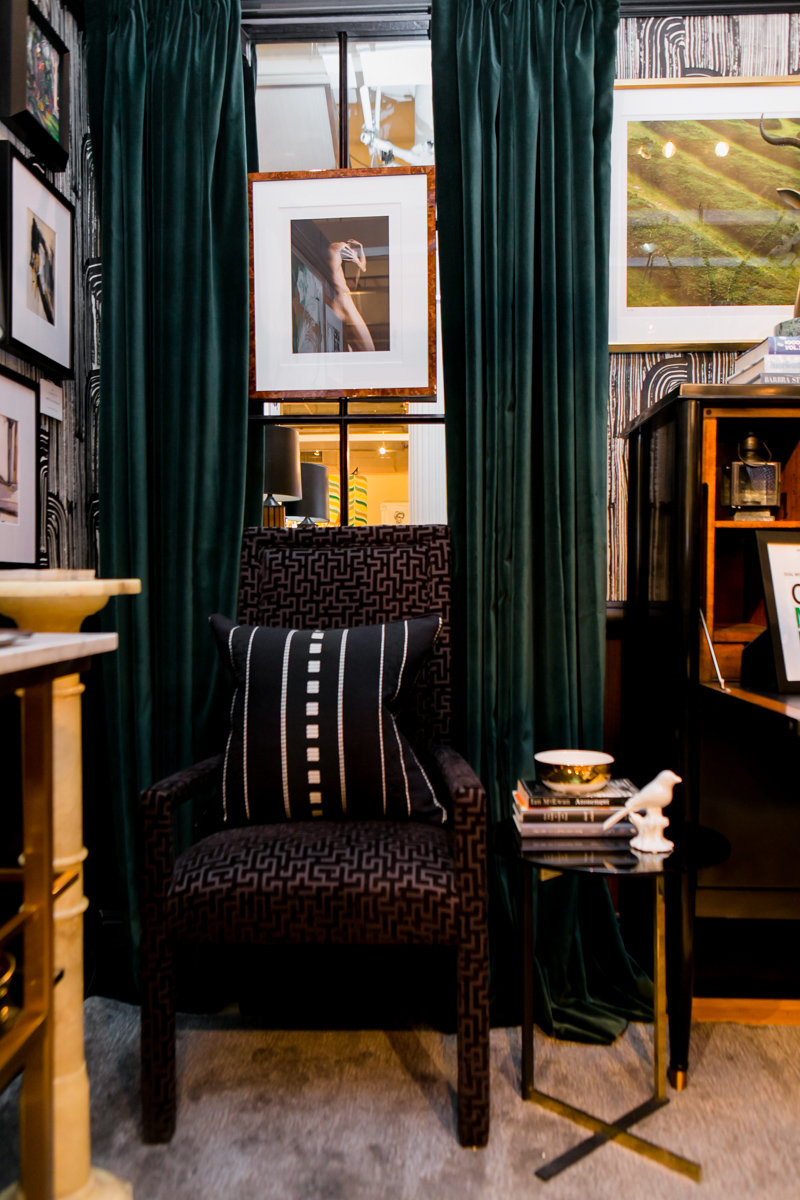 Picture this… the bell goes off and shoppers dash through meticulously styled vignettes by some of the hottest names in interior design to snatch up high-end, custom product for a fraction of its retail price—and on top of all of that, the proceeds all go directly to charity.
That's what Design on a Dime, an annual event put on by Housing Works, is all about. Sound a bit like the Hunger Games? Well, that's how designers and shoppers alike describe it. Grabbing items as fast as they can and trying not to get in a fist fight!
This year, The Shade Store donated window treatments to four New York-based interior designers to use as part of their displays—Ron Marvin, Marc Houston, Patrick Hamilton and Francis Toumbakaris. After the event finished and the dust settled, we chatted with each of them to get their take on our product and why they chose the treatments they did. Here's a little peek into the designer's spaces: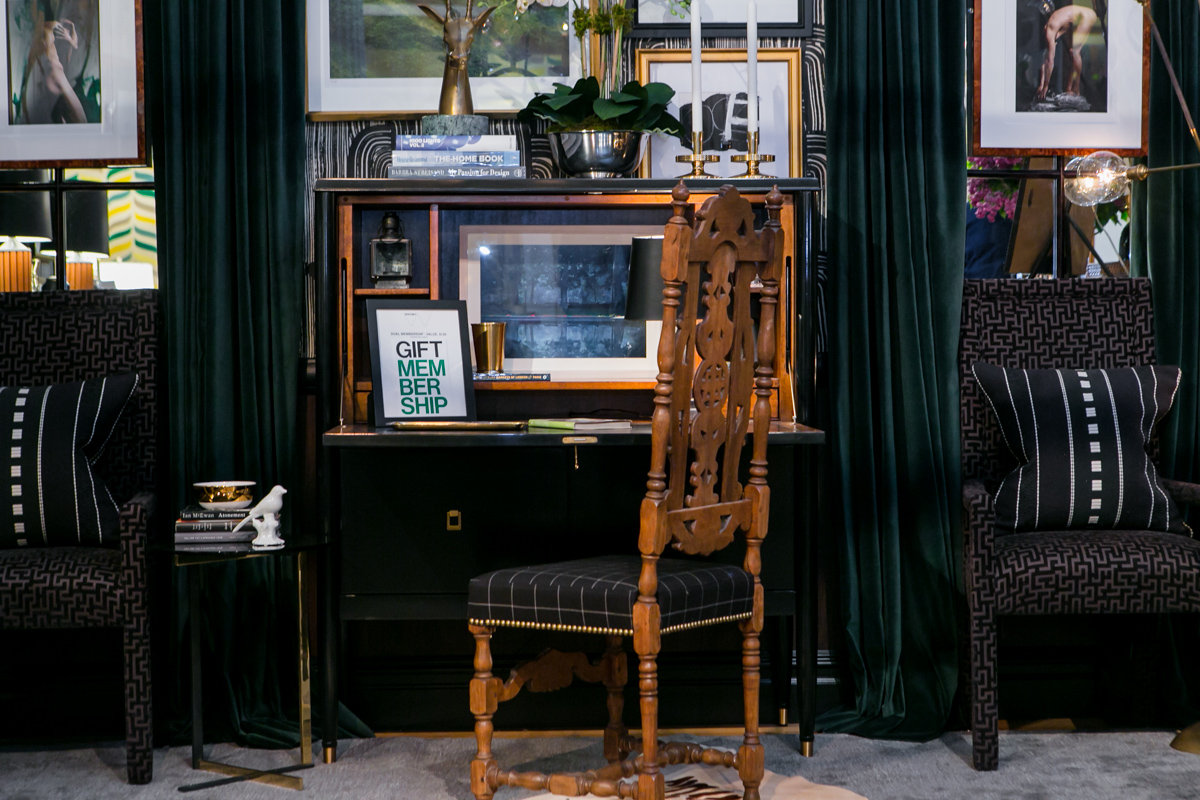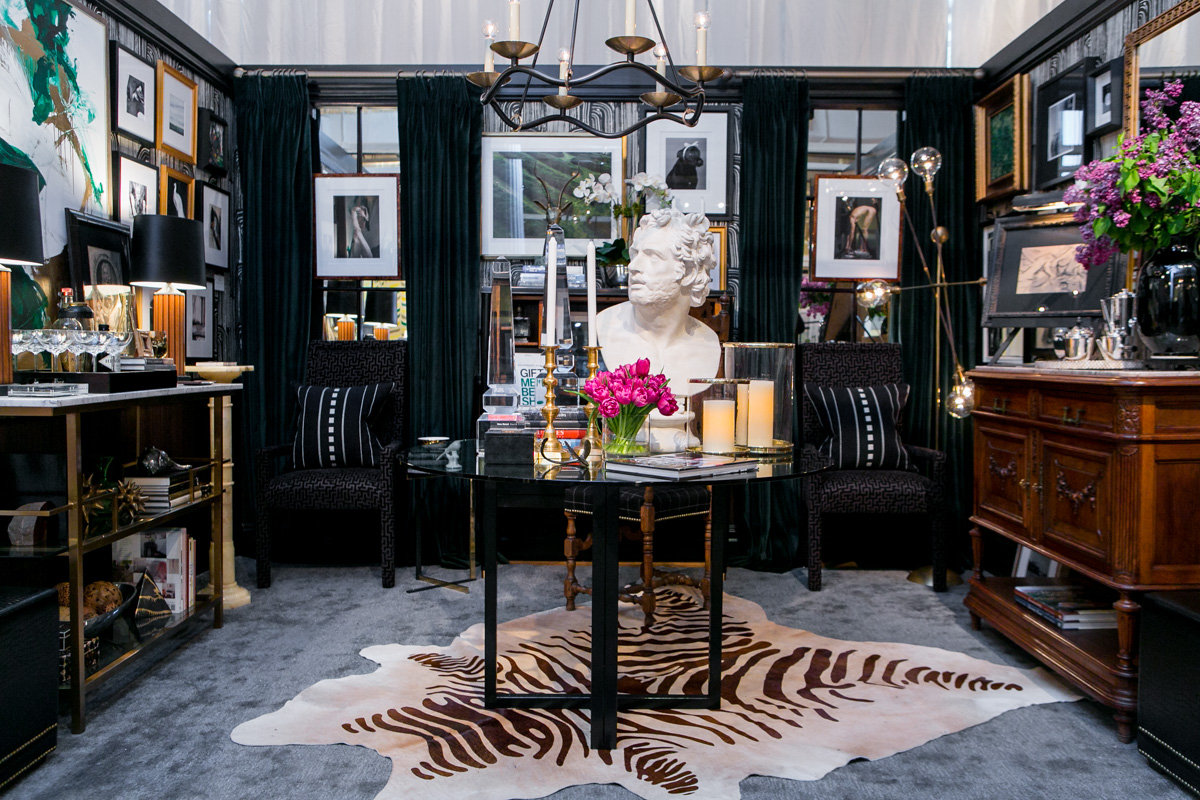 "The Shade Store was incredibly gracious and generous donating the tailored pleat draperies in a rich deep emerald green velvet, which was donated by Robert Allen," said Marvin. "We used the Steel Drapery Rod and Rings in the Antique Bronze to help give that rich traditional, but modern look."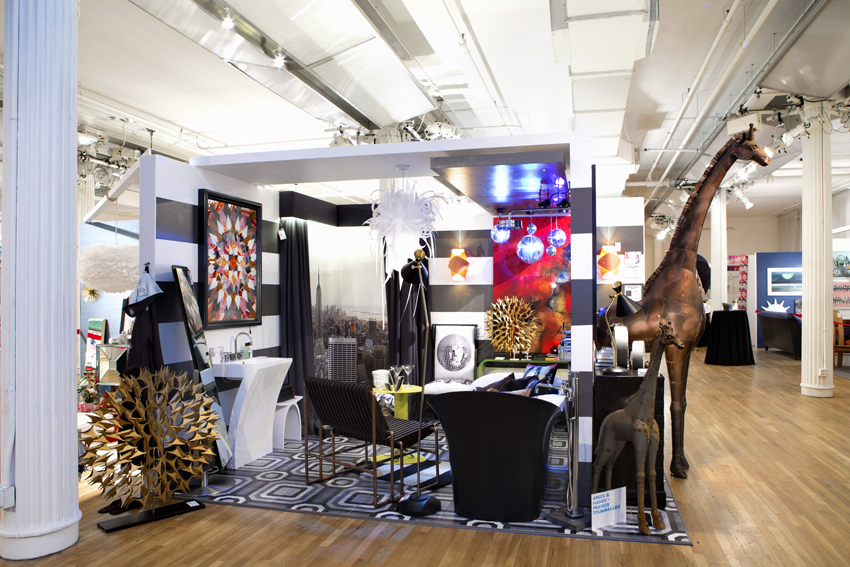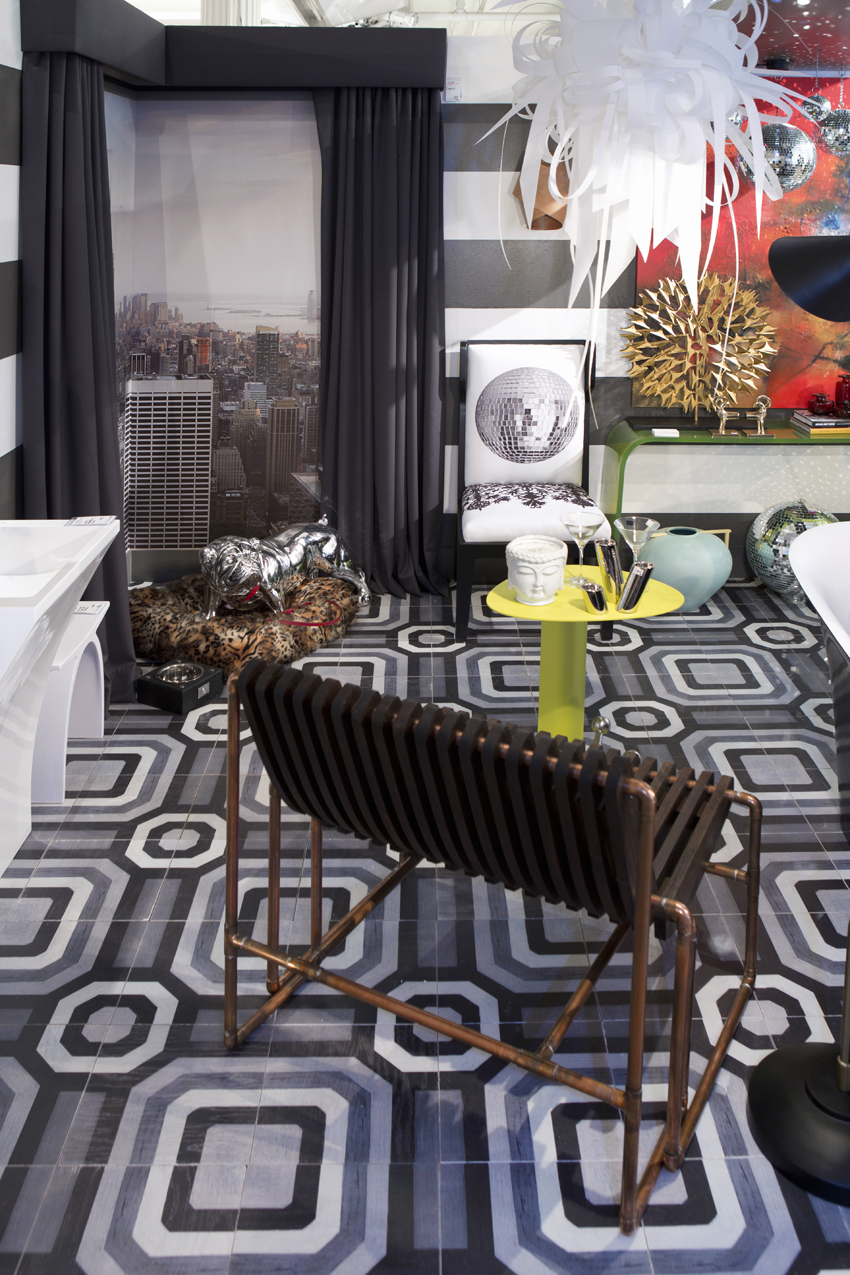 "In order to give some depth and visual interest in my space, I wanted to create a corner window with a view," said Toumbakaris. "I needed perfect framing with drapes and a cornice. My color scheme was grey, taupes and browns, and I am in love with your Wool Satin fabric. Ripple Fold drapes with a 9 inch cornice in Wool Stain Storm came out in perfection."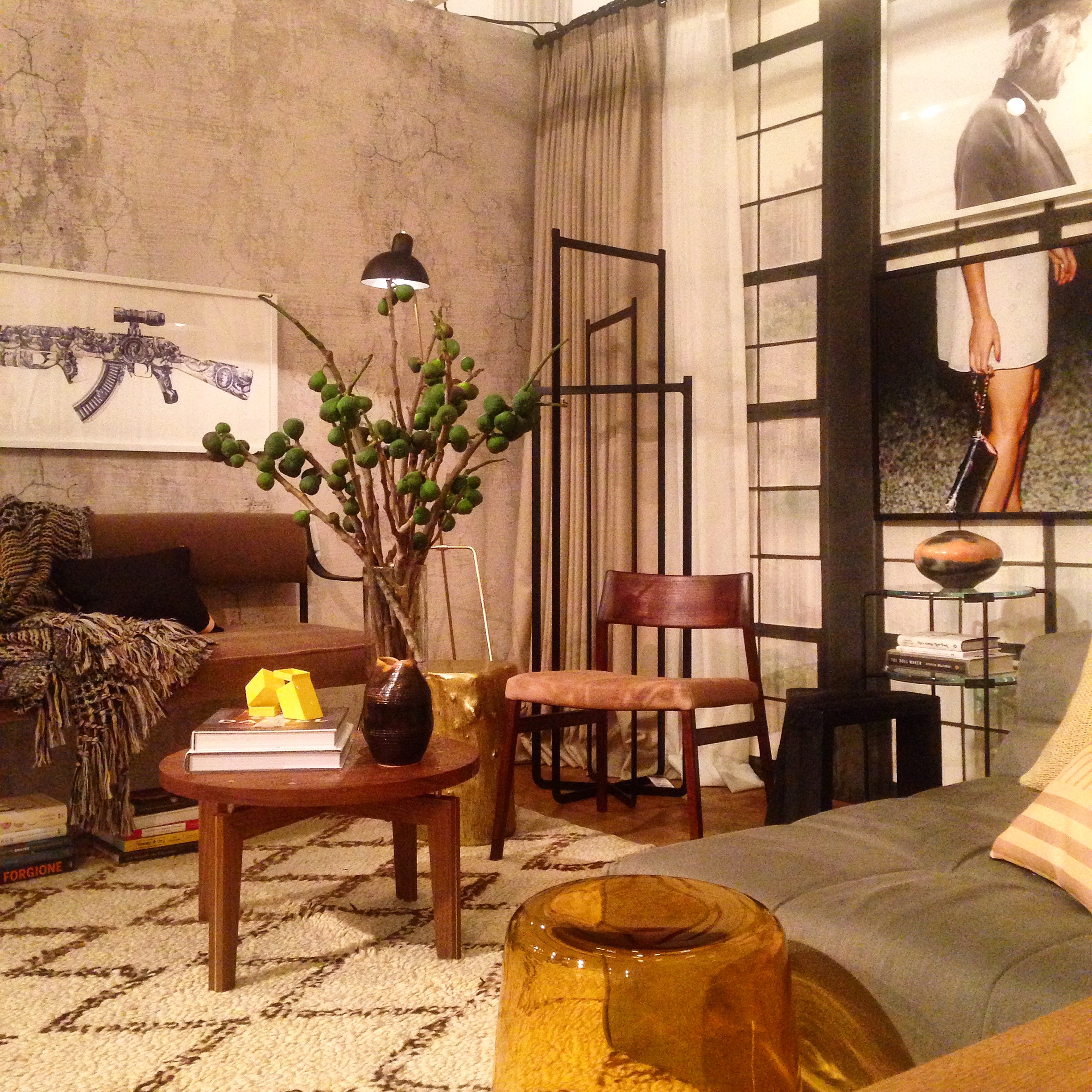 "I chose this drapery to emphasize the height of the space, focus the view, soften the aging plaster walls and create a sense of formality," said Houston. "I layered wool flannel tailored pleat drapes in sand with winter sheer elegance panels utilizing gloss black hardware for a contemporary, architectural effect."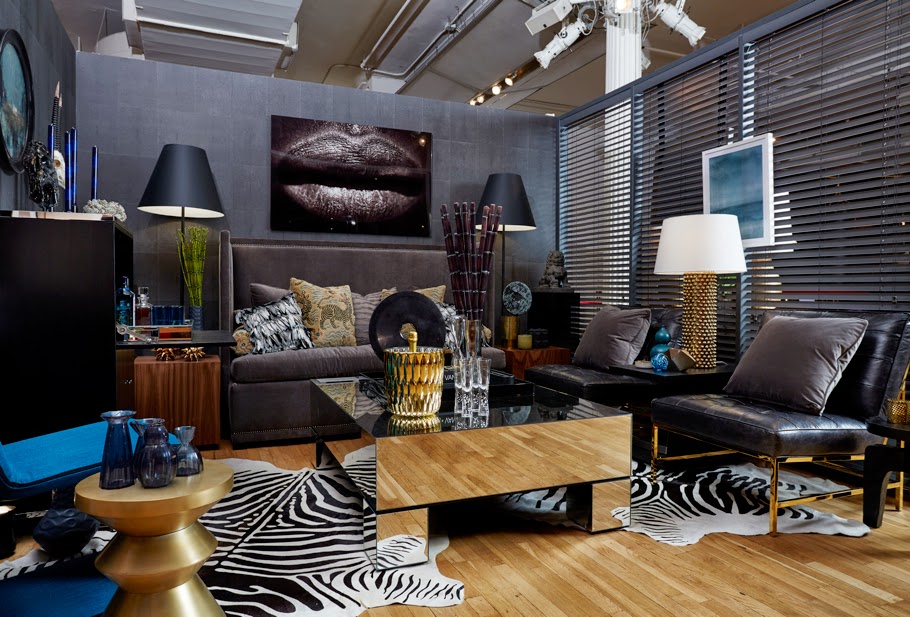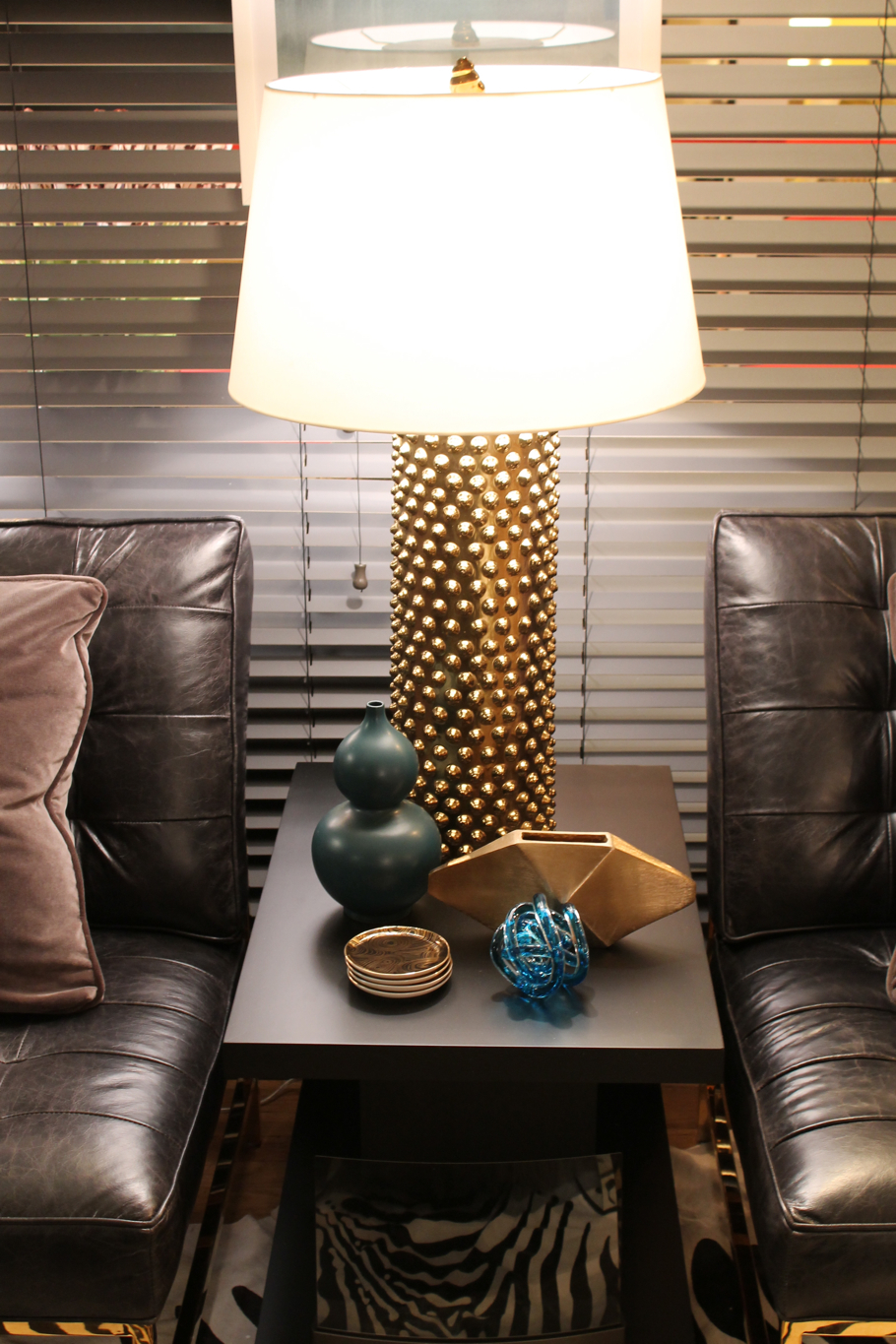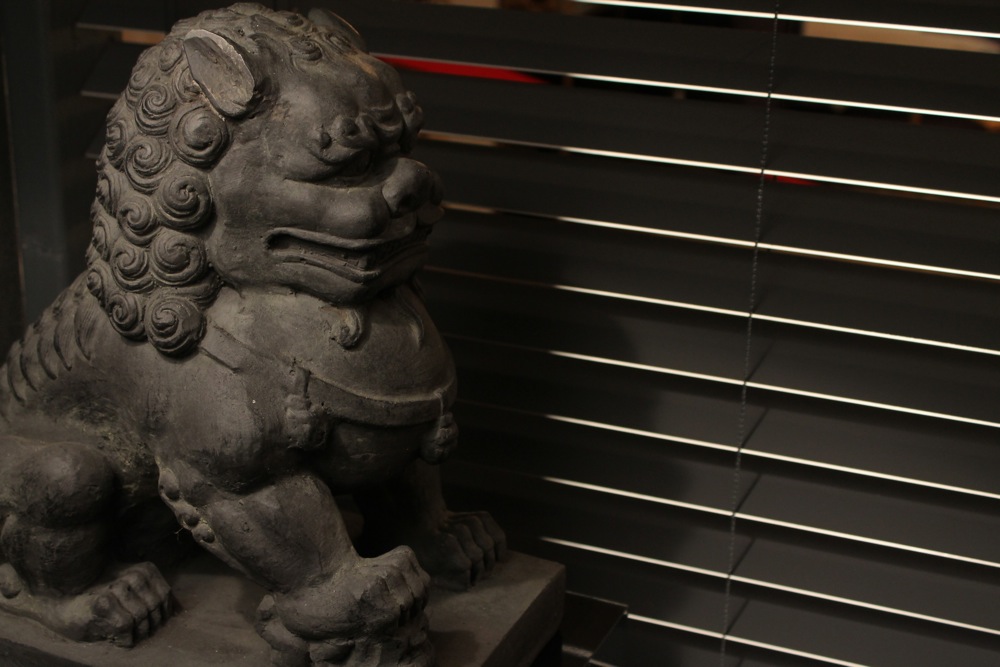 "I had considered doing Exotic Ebony for the wood, since I knew they'd look amazing, glowing against the charcoal walls, and their two-tone grain helping me knit all the space's wood tones together," said Hamilton. "In the end, though, I opted for the Matte Edged blinds in Grey Ash…the grey EXACTLY matched the wall covering, and the color match seemed too good to pass up. It's also a go-to move of mine, having the main window treatments mimic or match the walls, a habit of working in Manhattan-small spaces. I loved how the window wall closed off the space without closing it in. Thankfully, contractor extraordinaire Vlad Tomasevik made it happen… as did The Shade Store!"
It was an honor for The Shade Store to work with these designers on a project that raised more than $1.3 million dollars for Housing Works. With that donation, Housing Works has began its construction of the Hull Street Residence. Hull Street is a from-the-ground-up housing development project that will transform a vacant 6,000 sq ft. lot into a beautiful, sage home for 26 single, formerly homeless adults living with HIV/AIDS.
To learn more about Housing Works' mission, click here.