We are excited to introduce our newest designer collection: AERIN for The Shade Store!
Classic, but always with a modern point of view, every print and pattern in this exclusive Aerin Lauder collection is designed to make your windows more beautiful, with a sense of ease and refinement. This line of handcrafted window treatments is available in 30+ materials for Light Filtering Roller Shades, Roman Shades, and Drapery.
We sat down with AERIN Founder Aerin Lauder to talk about what inspired her to design this window treatment collection.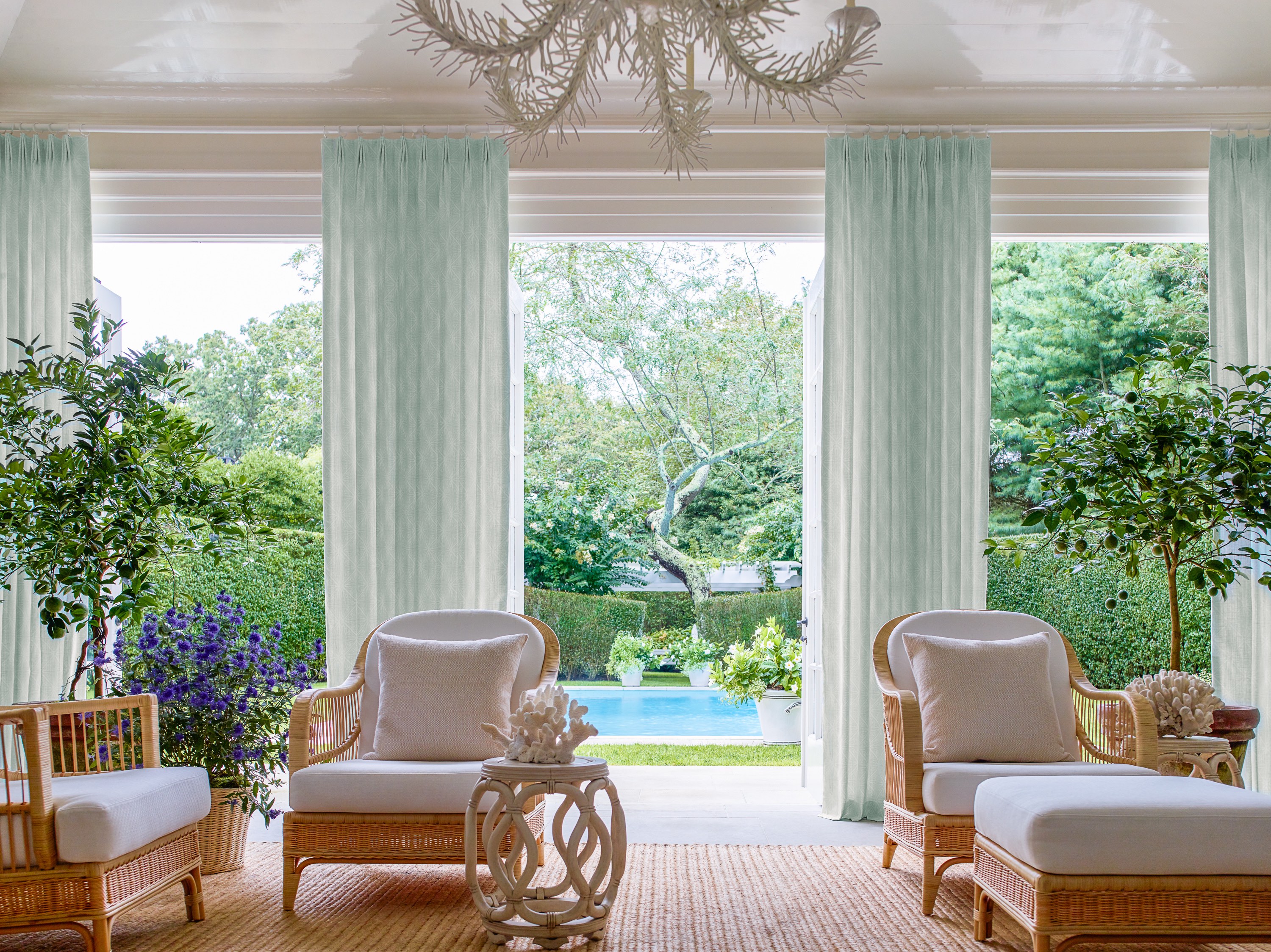 Designer Q&A with Aerin Lauder
How would you describe your personal design style and how does this collection reflect your personal home decor style?
My style is classic yet modern and I try to reflect that in the AERIN brand. I design each AERIN collection for a woman like myself – someone who wants modern yet timeless designs that also feels effortless and edited. For this collection, my style is reflected in the mix of traditional prints and patterns which are shown in a fresh, updated color palette.
What was your approach to designing this line of AERIN window treatments?
Window treatments are the finishing touch in every room, they can pull the entire scheme together. For this collection, I wanted to create a set of designs that were versatile and easy to live with. Even a simple Roman shade can add style, not to mention practicality, to any room in the house.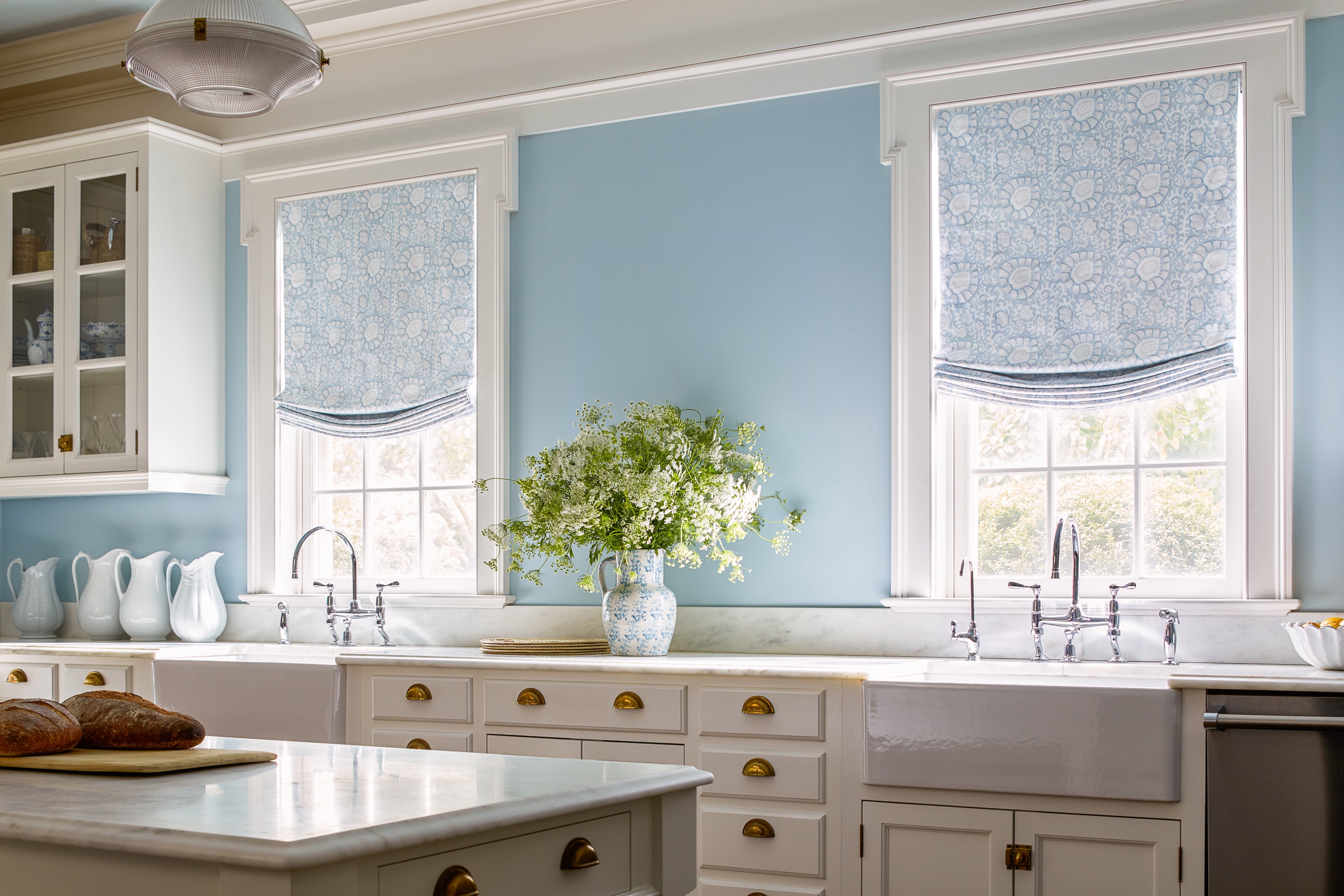 The collection includes both Light Filtering Roller Shades and Fabrics for Drapery and Roman Shades. Did you approach the design of each AERIN window treatment differently?
For the light filtering shades, we started with the patterns. We created small-scale patterns that add texture and visual interest but filter the light in a uniform way.
For the drapery panels and Roman shades, we focused on the hand of the fabric, ensuring that the texture felt luxurious and artisanal, then created several patterns that were inspired by vintage hand-blocked designs.
Can you share some specific inspiration around the different styles?
The collection was inspired by my home in the Hamptons, which previously belonged to my grandmother. Several rooms in the house have existing wallpaper and drapery, but through the years I've made small changes while honoring her existing vision for the space. This collection is inspired by that mix, which makes a room feel more personal and curated to your individual style.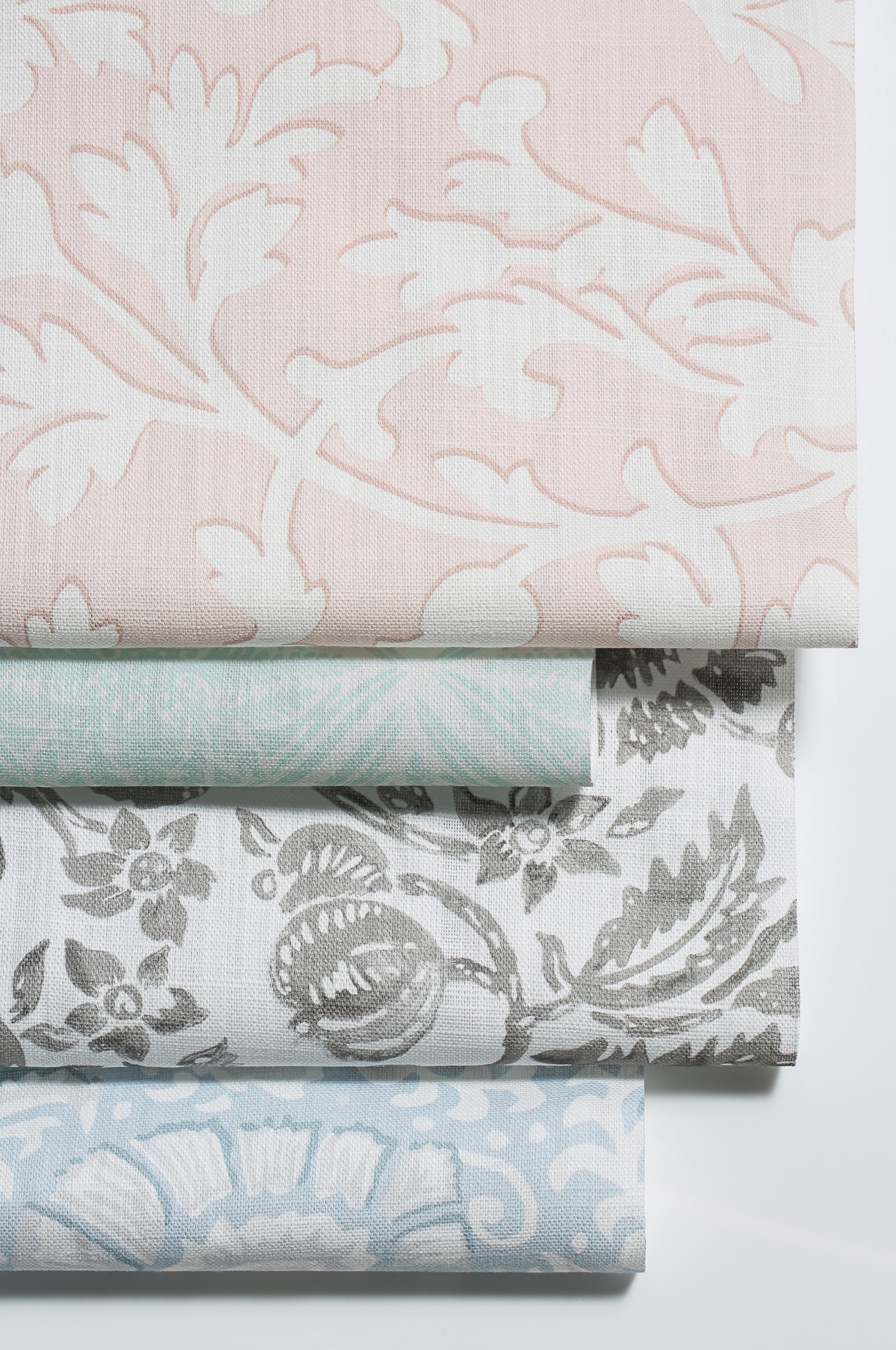 What makes these patterns interesting to you for window treatments?
The patterns in this collection mix beautifully with many different colors and styles, so you can add a roller to a window with existing drapery panels, or vice versa. The color palette is soft and painterly, primarily neutrals in warm and cool tones as well as chocolate brown, pink and blue, a signature color for AERIN.
What rooms in particular do you envision these window treatments living in?
The fabrics are designed to be versatile, so really they will work in any room, but I love the look of a beautiful Roman shade paired with a drapery panel in a bedroom, or a simple Roman shade in a bathroom, kitchen or hallway.
Find the Perfect AERIN Decor for Your Home
Want to learn more about our new AERIN fabrics for your shades and drapes? Visit one of our nationwide window treatment showrooms, request a free catalog, or give our expert Design Consultants a call at (800) 754-1455.