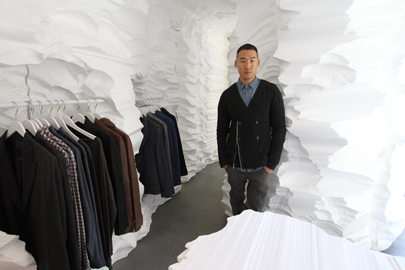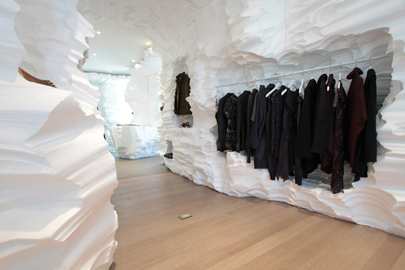 With Soho headquarters on the glacier also known as Manhattan, it's been rather interesting getting to-and-fro the office / showroom this week. We envy our San Francisco counterparts!
But it's art like this that reminds us that, after all, nature is the master architect. Yes, yes, sorry to go PBS on you, but really, it's true.
Part of a series, this glacial cavern conceptualized by the Snarkitecture artist/architect duo and Richard Chai last Fall was housed under The Highline's HL23 in celebration of Architecture and Fashion Design.
So this brings to mind the age old question: does life imitate art or does art imitate life? Maybe it's still subjective but we wonder if Snarkitecture and Chai knew something about this Winter that we didn't.
Bundle up!