There are many companies we admire, and many reasons to admire them, but the biggie on our mind today is TOMS. While the general consensus is that they're cool and philanthropic, they also do an incredible job of showing gratitude.
Case In Point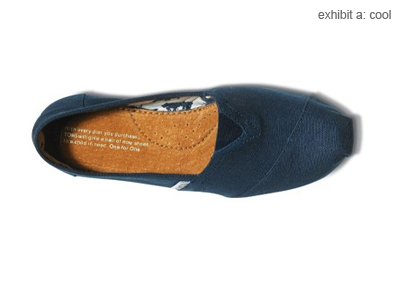 Over the holidays, we partnered with the Arbor Day Foundation, which is planting a tree in honor of each new customer. We felt great about it and decided to continue this practice throughout 2011. But even bigger, people genuinely appreciated it. We were surprised and psyched that they wrote, tweeted, and called.
Our letter from Blake went on to explain the significance of the enclosed bracelet and a reminder of the cause that is supported by a TOMS purchase. A little thank you goes a long way. Thank you, TOMS!